Daniel Radcliffe Broke His 'Harry Potter' Wands "A Lot"
And it's not for the reason you'd think.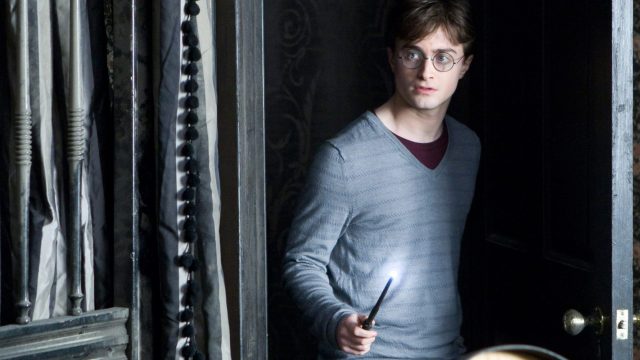 Over the course of 10 years spent filming all eight Harry Potter movies, it makes sense that some of the props would need to be replaced from time to time. In a recent interview for the YouTube series "Hot Ones," in which interviewees answer questions while eating spicy wings, Harry Potter star Daniel Radcliffe revealed that he went through a lot of wands in particular. However, this wasn't from the expected wear and tear or even the filming of action-packed scenes, but, rather, a secret hobby Radcliffe picked up on set.
"The wands I definitely broke a lot because I would just like drum on my legs with it all the time and do that incessantly," he said. "So, once every three or four weeks, it would weaken to the point where it just snapped. So, I would say I was very sorry to the prop master, and he would give me a look like, 'Please stop drumming.'"
You can watch Radcliffe's entire spicy, eye-watering interview below.
For some frame of reference, Radcliffe was only 11 when he started filming the franchise, so the restless-teenage-boy energy he had on set is pretty understandable. The Harry Potter star did, however, take a moment to correct some of the claims that he had broken upwards of a hundred pairs of his character's iconic glasses.
The reports are exaggerated, the glasses one massively so. I definitely didn't break the glasses that often at all I don't think, he said.
This does makes sense, considering that it's a lot harder to use glasses as makeshift drumsticks.