What other shows and movies is Daniel Kaluuya in? Brush up on his acting history before the 2018 Oscars
If you've ever watched one of those "Before They Were Stars" celebrity TV specials, then you know Hollywood stars aren't born overnight. And actors, in particular, walk a long and winding road to superstardom. From countless auditions, to bit parts in indie films, to commercials hocking the latest miracle drug, each job (no matter how cringeworthy) provides a stepping stone to the next, bigger one.
Take Oscar-nominated actor Daniel Kaluuya. Sure, he just won a BAFTA, but back in the day, Kaluuya was just another theatre nerd with dreams of making it big in Hollywood. And if you're a fan of British TV classics and obscure independent films, you may have even caught his very first onscreen appearances and not know it.
Don't believe us? Think back. Before Kaluuya played W'Kabi in Black Panther (which, FYI, is already generating 2019 Oscar buzz). Go further back. Before he starred as Chris Washington in Get Out (which got so. many. 2018 Oscar nominations). Now, sink into the floor…
JK! We don't want to take you to "the Sunken Place." Let's take a trip down memory lane instead. And if your memory proves to be more than a little fuzzy, fear not. That's what the internet is for. We compiled a complete (almost!) rundown of Daniel Kaluuya's movie and TV show history to help you brush up before Oscar night.
Skins
Before he made the leap to movies, Kaluuya appeared in a handful of British episodics, including a creepy psychological thriller series called Psychoville. But Americans audiences might remember him best as Posh Kenneth in the popular teen drama Skins, in which he starred from 2007 to 2009.
https://www.youtube.com/watch?v=ETv6GWX0acs?feature=oembed
Doctor Who
If you're a Doctor Who fan, you'll recognize Kaluuya in a 2009 episode called "Planet of the Dead," during David Tennent's time as the time-traveling doctor. Kaluuya's character is a bit of a mystery, but he definitely leaves us wanting to know more.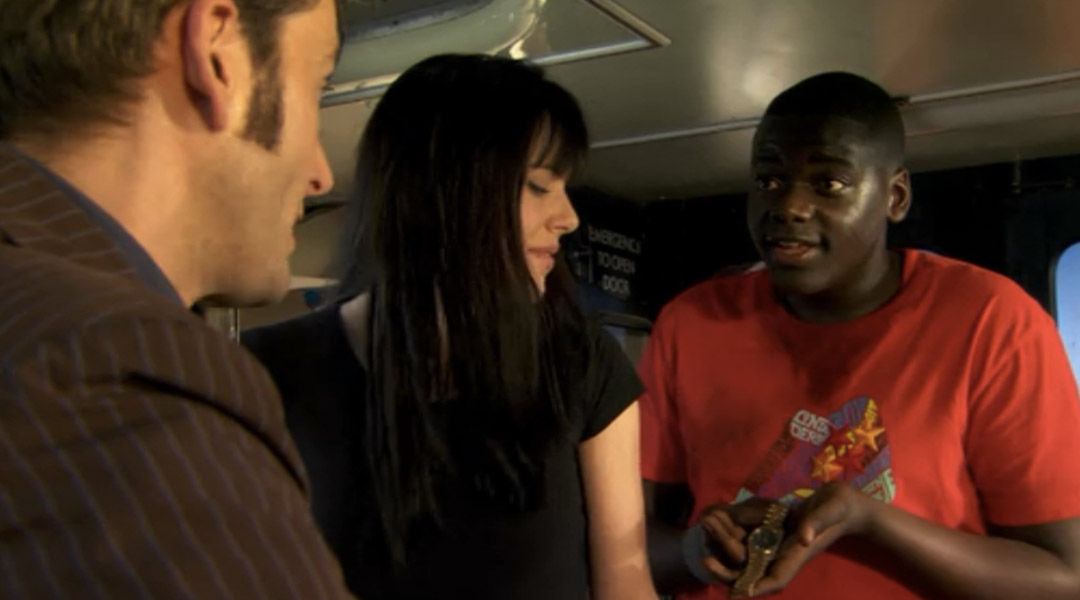 Baby
For his next gig, Kaluuya switched it up. In the short film Baby, written and directed by Daniel Mulloy, Kaluuya played Damon, a stranger who follows a young woman home. The mini movie won tons of awards at film festivals around the world, but Kaluuya didn't even get a nod for his performance. And if you ask us, he was robbed.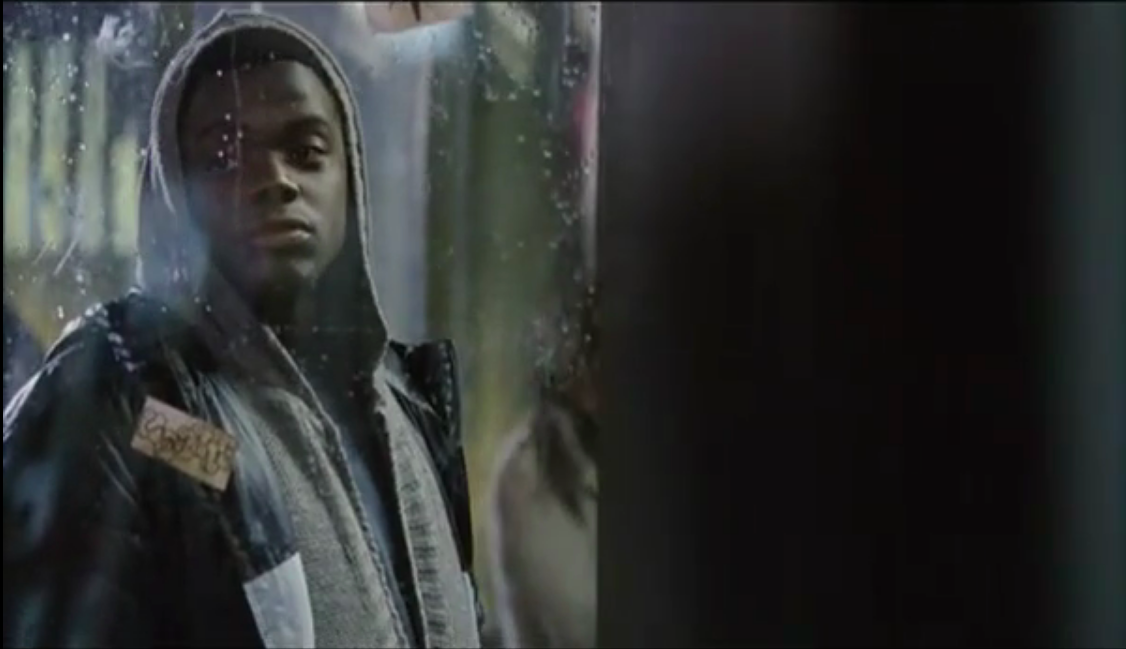 Johnny English Reborn
After all the Baby drama, Kaluuya wanted to lighten it up a bit. So in 2011, he appeared as Agent Tucker alongside Rowan Atkinson (yes, Mr. Bean!) in Johnny English Reborn, the sequel to the popular(ish) James Bond spoof film Johnny English.
https://www.youtube.com/watch?v=LOSZLgzgnBs?feature=oembed
Black Mirror
That same year, Kaluuya nabbed what is his arguably his coolest small-screen credit, appearing as Bingham "Bing" Madsen in a trippy installment of British science-fiction anthology series Black Mirror. In the episode, Kaluuya as Bing tries to help a woman get on a singing competition show. Color us intrigued!
https://www.youtube.com/watch?v=lHjIXCCHh3s?feature=oembed
Kick Ass 2
For his next big-screen role, Kaluuya joined an evil army of super villains in Kick Ass 2. Mercilessly violent and deadly with the punch, Kaluuya's character, Black Death, brings the pain. But as always, Kaluuya is a pleasure to watch.
https://www.youtube.com/watch?v=kTfISPygezc?feature=oembed
Sicario
Twists and turns abound in this thrilling, edge-of-your-seat law enforcement drama. But while nothing is as it appears in Sicario, one thing is super clear: Kaluuya's superstar potential. As FBI agent Reggie Wayne, Kaluuya steals every scene he's in. It would be a crime if he wasn't so damn good!
https://www.youtube.com/watch?v=sR0SDT2GeFg?feature=oembed
What Daniel Kaluuya will do next remains to be seen. But whatever it is, we will definitely be watching!