Beyoncé's choreographer, JaQuel Knight, taught us exactly how to dance like Bey (and you can do it, too)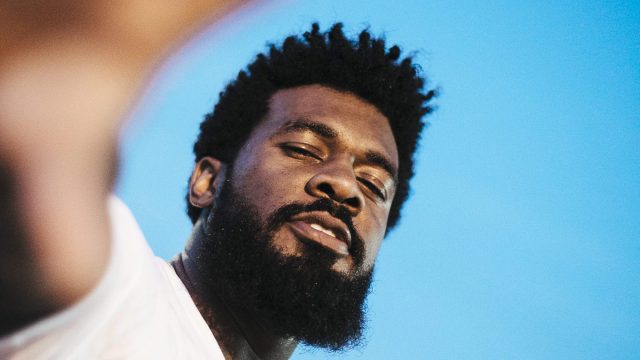 Still perfecting your best Beychella booty pops? Us, too. But it seems like no matter how hard we try, we keep falling short of breaking it down like Bey. And while we know Beyoncé at Coachella-level fierceness takes tons of practice (and maybe even a back-up marching band), we feel like something else might be missing. So we asked Beyoncé's choreographer, JaQuel Knight, how to slay like Beyoncé, and his surprisingly simple tips are no sweat.
Well, sort of. After all, just watching Knight's non-stop (and high-heeled) dance feats for Beyoncé's "Single Ladies (Put A Ring On It)" music video took our breath away. And that's before we even tried to mirror the iconic dance moves in our bedroom. Not to mention our sweat-soaked attempts to work — excuse us, werk — like Knight's other diva-licious creative collaborators, including Britney Spears, Christina Aguilera, and dancer Mette Towley in N.E.R.D's "Lemon" music video.
But according to Knight, who sat down with HelloGiggles post-Beychella as part of Red Bull's BC One Camp in Beyoncé's hometown of Houston, Texas last month, bringing out your inner Beyoncé is as easy as 1, 2, 3. Or rather, 5, 6, 7, 8.
If you want to bust a move a la Bey in the club — or in your bedroom! — here's what you need to do.
https://www.youtube.com/watch?v=4m1EFMoRFvY?feature=oembed
First step: start small.
"First thing, make sure you can walk in a high-heeled shoe," Knight told HelloGiggles. "Cross one leg in front of the other and walk as strong as you can."
Nailed it. Next step?
"Then, plant your feet and rock your hips left to right," said Knight. "That will get you started in a very good place on the dance floor."
Rocked it. Now what?
"Roll the hips. Same direction, never breaking the rotation," Knight said. "That roll takes you up and down to the knees, but your hips continue to roll with no break in the rotation."
No sweat. Anything else?
Lastly, believe in yourself. "Beyoncé's confident and she knows who she is as a woman. She's certain of it, and she's not afraid."
"From Britney Spears to Kelly Rowland to Christina Aguilera, the women I've worked with, they all know who they are and they're all so different and so beautiful in their own way," said Knight. "That's what we all gravitate to. That's why we all love Beyoncé."
That last one may need a little practice, but we are up for the challenge. Okay, ladies, now let's get in formation!