As a dance instructor, I tried period underwear for 2 months — and this is what *really* happened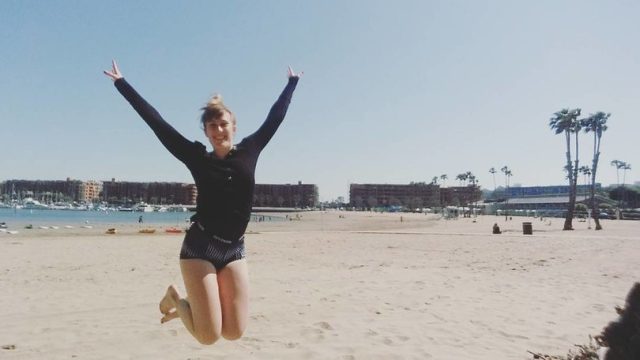 I've been using a menstrual cup for nearly 15 years (thanks to four friends who pooled their money to buy me one for my 16th birthday — love y'all). So switching to period underwear was not a totally scary idea to me, since I've been a member of the ~alternative menstruation~ gang for some time now. Nonetheless, I knew it would be significant change for me. Especially when you consider the fact that I would essentially be free bleeding for the first time ever.
I initially purchased four pairs of THINX period underwear: two pairs of hiphuggers (black and beige); one pair of the sport; and one pair of the hi-waist. THINX also sent me its leotard and unitard to try out, since I'm a dancer and dance instructor and am always on the hunt for ways to "period better" in the studio.
And honestly? I didn't hate my period underwear experiment. It was actually kind of awesome.
I received my leotard and unitard first, so when I started my period, I pulled on the leotard with a pair of sweatpants and wore that — and only that! — to teach my kids' hip-hop classes. I was freaking out, because what could be worse than leaking period blood all over my gray sweats in front of a bunch of kids?!
But I was actually fine! I danced hard, bopping, jumping, and hair-whipping around for two hours with my kids, no leaks in sight.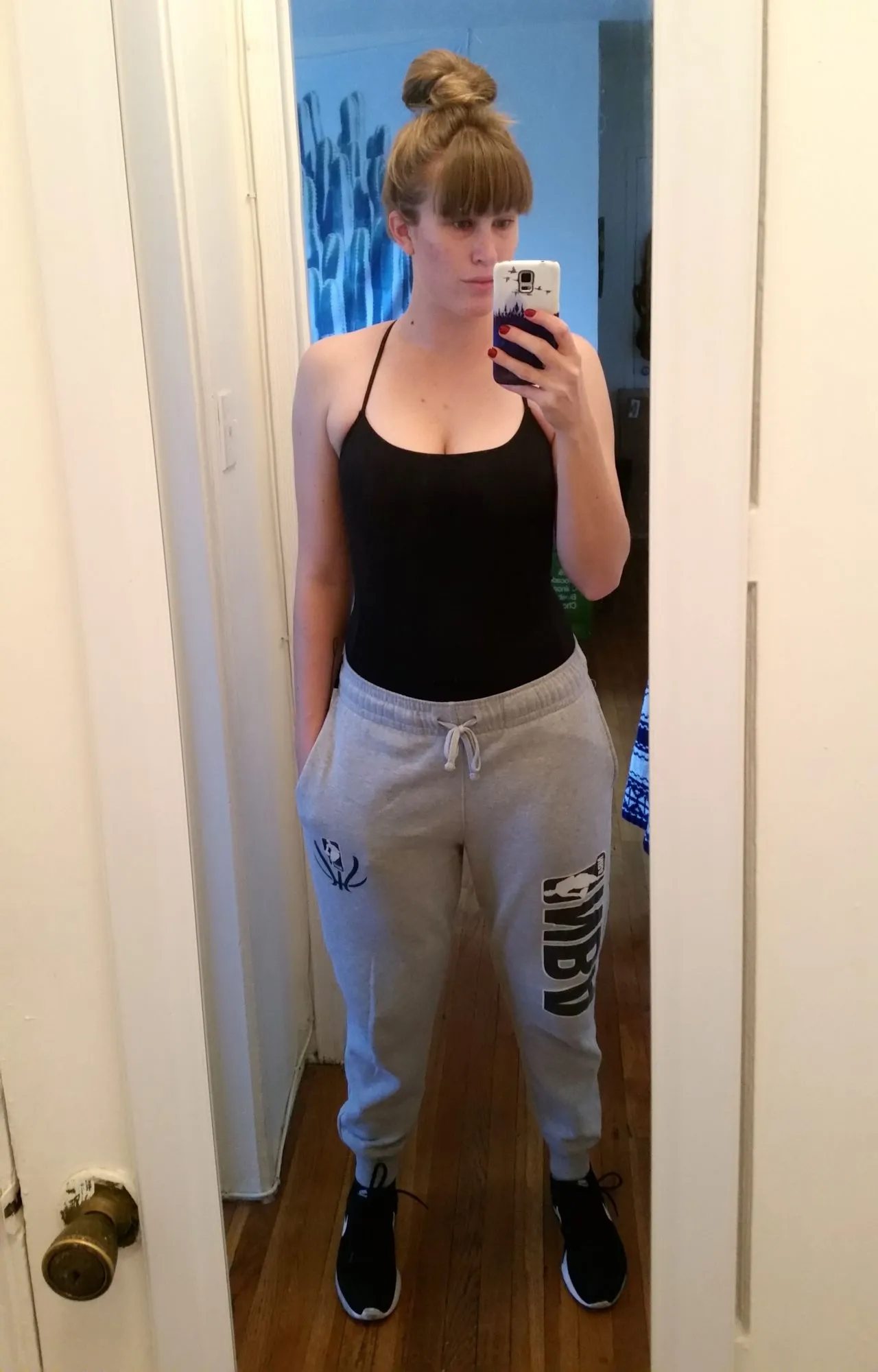 The leotard itself was fairly comfortable, wide through the bum for maximum coverage and featuring sheer panels on the sides for breathability. As far as bodysuits go, I found that this one was well-made. I did find the straps to be a bit too thin to hold up my chest, though, so I added a sports bra beneath the bodysuit for some extra coverage.
But the unitard? Freaking awesome. I felt like Wonder Woman when I put it on, and knowing how well the leotard dealt with my period blood, I felt totally confident dancing in it. To dress it up (and make it feel slightly less, you know, unitard-y) I wrapped a shirt around my waist. But the garment itself is solid, comfortable, flattering, and basically the only thing I ever want to wear again.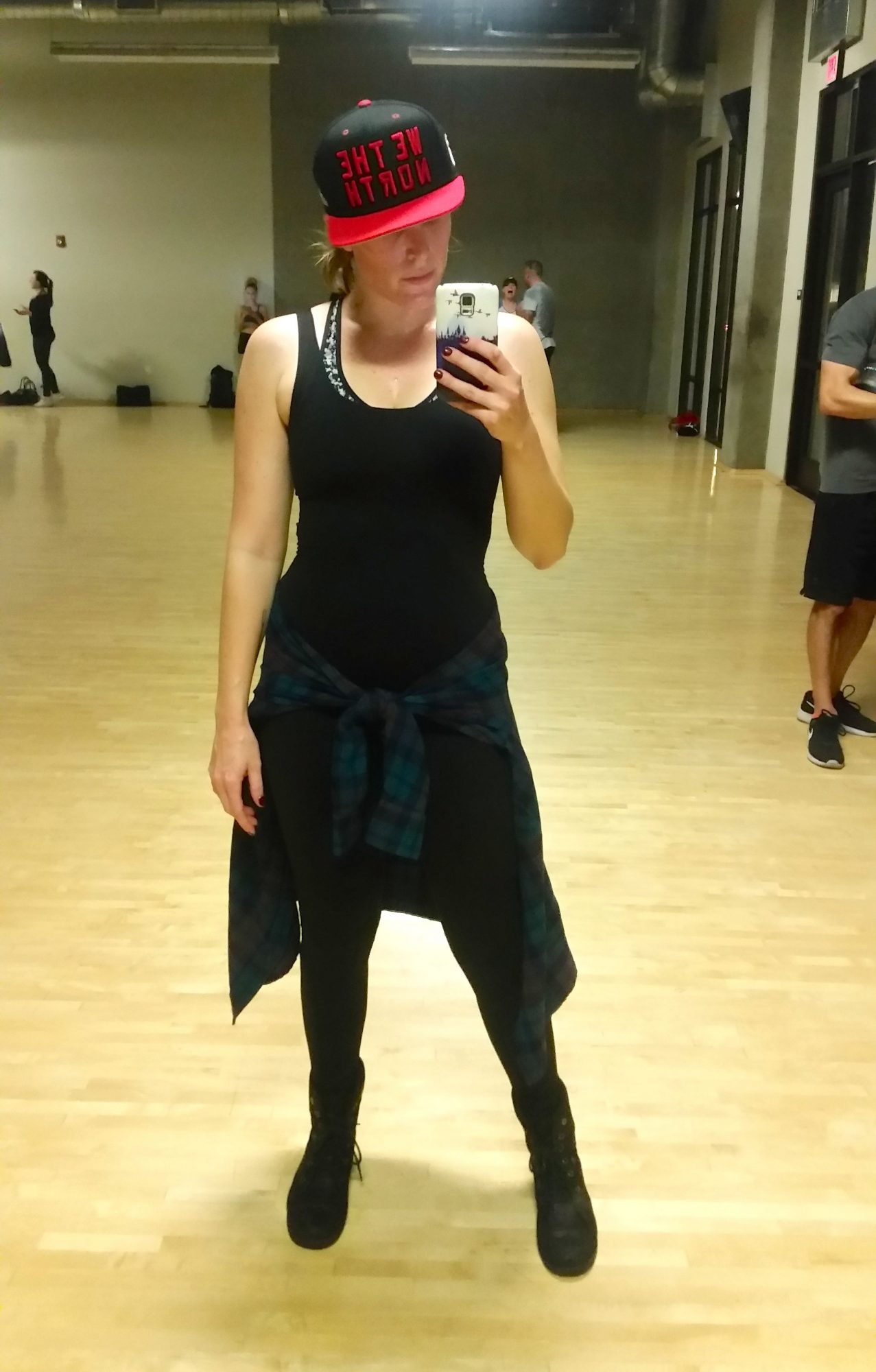 Truth be told, I have since worn this on non-period days — and even out to a bar! — because I love it so much. Highly recommend for anyone who's ever wanted to feel like Catwoman (or Kim Kardashian — pick your poison).
https://www.instagram.com/p/BS1MA9rDcZeMxYiMYScDTJdnd4NrhZ8LhXkvn00
Now, about those underwear…
The underwear were amazing on the lighter days of my period — I felt so comfortable, and completely dry. After seven days of taking my Diva Cup in and out, I'm usually pretty tired of it. So not having to worry about that was a nice change, and it turns out free bleeding is very comfortable for my vagina.
I also took an extremely full-out hip-hop class while wearing the hiphugger undies and had no leaks, or even a fear of leaks. I actually felt more at ease than with my Diva Cup, because I often worry that it will leak and leave stains on my pants. Not so with my THINX underwear.
On heavier days, though, I felt slightly less secure.
I purchased only four pairs of the underwear (they're pricey — between $32 and $39 for the styles I chose) so when I bled through all four pairs in the first two heavy days of my cycle, I wasn't thrilled. I was washing my undies in the sink constantly (you have to rinse them out thoroughly before they can go into the washing machine), and I had to do a load of laundry mid-week just so I could wear my period underwear for the rest of my cycle.