Dan Stevens took one thing from the "Beauty and the Beast" set, and we're not sure if it's cute or crazy
If you were on the set of Disney's Beauty and the Beast, admit it, you'd totally snag something before you left Beast's enchanted castle. While Emma Watson hasn't fessed up to borrowing anything just yet, her co-star, Dan Stevens, is coming clean about something he took with him. And it is something.
Mr. Stevens has come a long way since first stealing hearts as cousin Matthew Crawley (RIP?) on Downton Abbey. Avoiding the typical trope of being typecast as the handsome "good guy" in every period film, Stevens has instead made his name taking on very diverse roles, from a horror villain in The Guest to most recently, star of critically acclaimed FX Marvel series, Legion. Stevens also found time to star as the Beast in the live action Beauty and the Beast film, alongside Emma Watson, Emma Thompson, and a slew of other A-list stars.
The film, which has grossed almost one billion dollars at the box office, will most likely be one of the biggest films of the year. At the Tribeca Film Festival, Stevens was asked if he kept any souvenirs from the set of the megahit film and he revealed he took something very interesting: Beast's horns.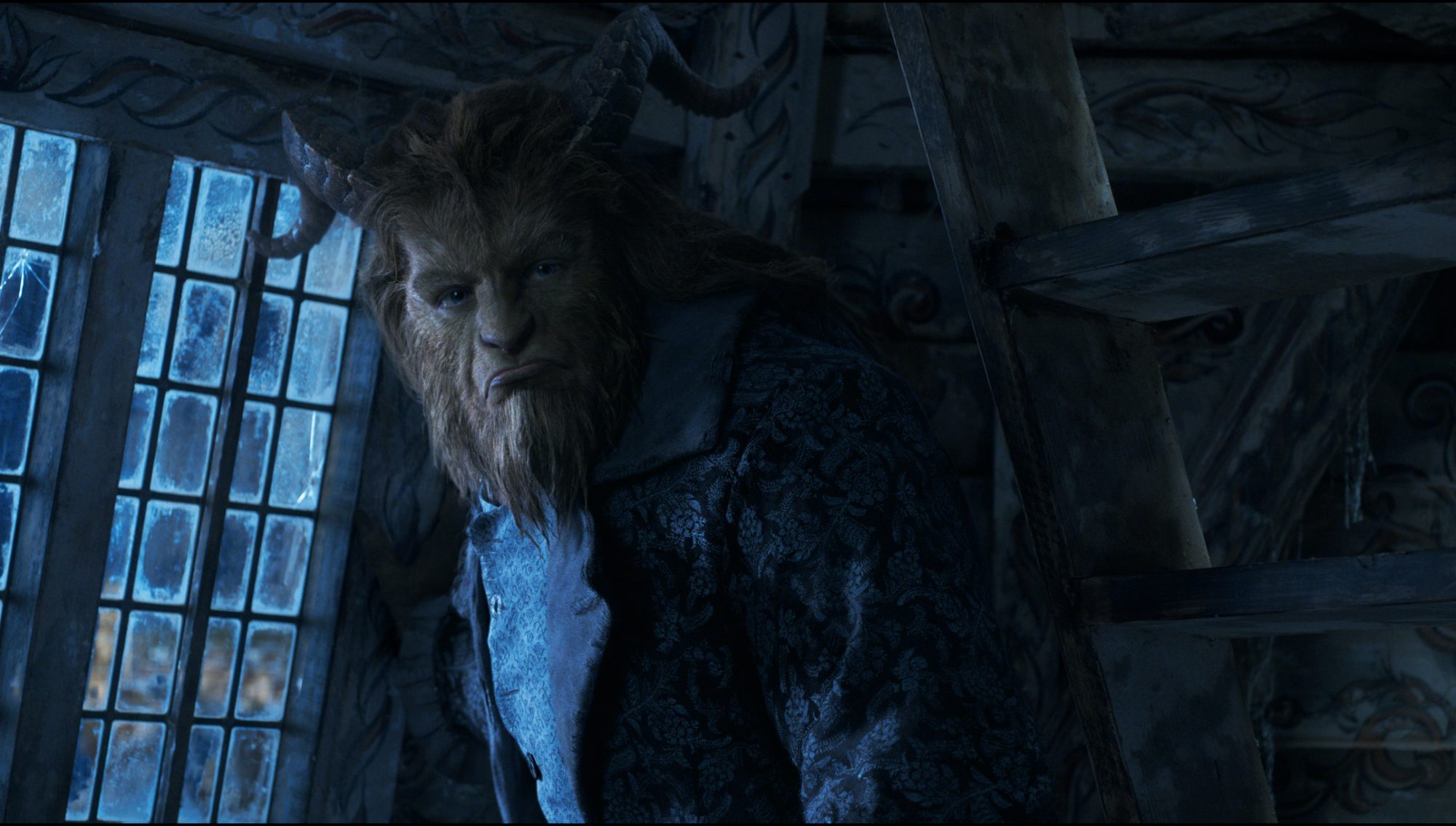 Stevens revealed to Variety that he was gifted the horns at the end of production. He said:
"The prosthetic guys did mount the horns on two plaques for me at the end of the production, which was nice. That's the only stuffed animal head I have in my house.
While that's definitely an interesting set piece to have mounted in your home, it seems like a very thoughtful gift from the crew. Stevens also opened up to Variety about the possibility for a sequel to the film. While he claimed it wasn't his decision to make, he said he'd be open to the possibility of returning as the Beast/Prince.
As for which incarnation of his character he'd want to return as, Stevens revealed that he'd want to return as the Beast. Does this mean we may get an Enchanted Christmas live action film? Keeping our fingers crossed!