The creator of "iCarly" is no longer at Nickelodeon, and this terrifying Twitter thread might explain why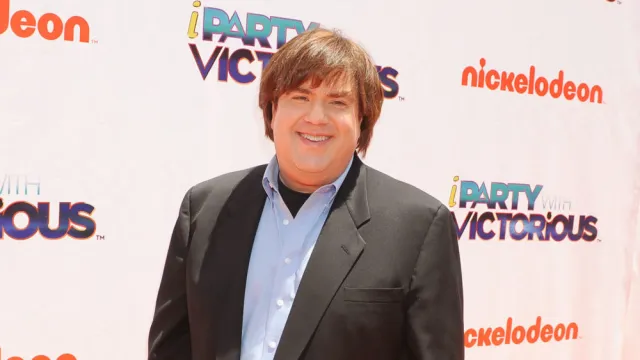 Nickelodeon has terminated its creative relationship with longtime collaborator, Dan Schneider — and under troubling circumstances.
Schneider is behind shows such as iCarly, Drake & Josh, Zoey 101, Victorious, Sam & Cat, Kenan & Kel, The Amanda Show, and Henry Danger, and his outing arrives shortly after Nick canceled his Game Shakers.
"Following many conversations together about next directions and future opportunities, Nickelodeon and our long-time creative partner Dan Schneider/Schneider's Bakery have agreed to not extend the current deal," Nickelodeon and Dan Schneider — whose Henry Danger could continue on with another season, but the verdict is still out on what will happen with animated series The Adventures of Kid Danger — detailed in a joint statement made to Deadline.
"Since several Schneider's Bakery projects are wrapping up, both sides agreed that this is a natural time for Nickelodeon and Schneider's Bakery to pursue other opportunities and projects."
The statement goes on to list collaborations, and both parties give thanks to the other for their time together — and wish each other the best moving forward.
What the statement doesn't mention are the reported complaints of abuse made by staff members against Dan Schneider.
Nor does it mention any of his alleged inappropriate behavior. As Deadline writes, "For years, Schneider had been under a cloud of suspicion over the treatment of some younger stars of his shows. Among the things that have raised eyebrows are his tweeted photos of the toes of his young female stars." Not to mention, Schneider reportedly ran into trouble with "bloated budgets," "long production days," and his "well-documented temper."
Twitter has made note of Schneider's alleged inappropriate behavior, too, and one thread in particular calls attention to it. "[Thread] of how much of a pedophile creep with disgusting fetishes dan schneider is and what really goes on behind the scenes of his shows," @deludedkiss writes, then points to sexual innuendos and the sexualization of characters in his shows.
Here's just some of what @deludedkiss, in collaboration with @jaedenized, writes about Dan Schneider:
false false false false false false
We're disheartened to learn about this alleged behavior, and hope the truth comes to light soon.