Dakota Johnson was serious when she said her parents can't see "Fifty Shades of Grey" and here's why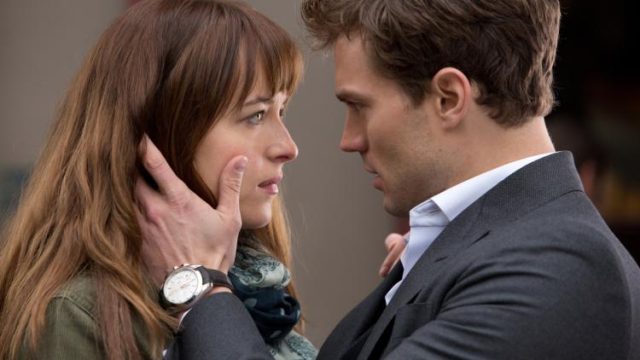 We imagine as actors, when you must do a challenging role like an intimate scene, it can be hard to know whether you'd encourage your family and friends to watch the movie. Well, for Dakota Johnson, who plays Anastasia Steele in the erotic movies based on the bestselling Fifty Shades trilogy, it was a hard NO, they're not going to watch.
Johnson is on the cover of the March 2017 issue of British Glamour, and she opened up about whether or not her parents, Melanie Griffith and Don Johnson, will be watching her play the part of Miss Steele in all the movies, now that Fifty Shades Darker is gearing to release to theaters — and her answer made us LOL.
"They haven't because it's such a tricky thing. It's too uncomfortable for them, the 27-year-old actress says.
She continues, "It's one thing if a film has one sex scene in it, but with this, a large part of the premise is the arc of their sexual relationship, and I think that's a little inappropriate for my family to watch."
I mean, we can't argue with that, right? We're all for sex-positivity and think discussing sexuality is NBD, even with our parents. But, having to watch it — even if it's pretend for a movie — we understand the reservation.
Mark your calendars — Fifty Shades Darker opens in theaters nationwide February 10th.