Dakota Johnson and her two little sisters are like the most stylish of triplets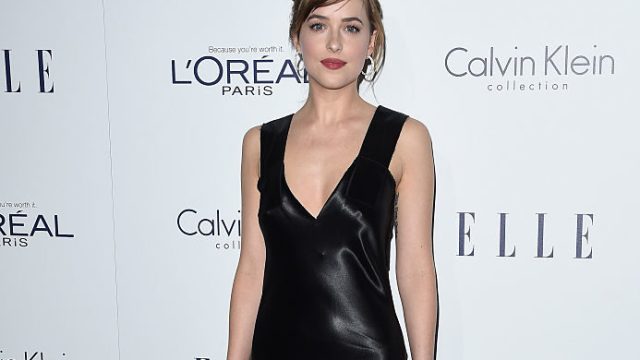 We're calling it right here and now Dakota Johnson's sisters are officially her best fashion accessories. Over the long weekend, Johnson attended the Gucci Cruise 2018 fashion show in Florence, Italy, with sisters Grace Johnson (with whom she shares mom Melanie Griffith and dad Don Johnson) and Stella Banderas (with whom she shares a mom).
The trio lit up the Palazzo Pitti in their stunning Gucci ensembles. Dakota — who is also the face of Gucci Bloom, the brand's new fragrance — wore a plunging printed halter dress, while Stella opted for a cream dress, complete with mini-bows. Meanwhile Grace wore a beautiful silk embroidered duchesse shirt with matching ankle pants.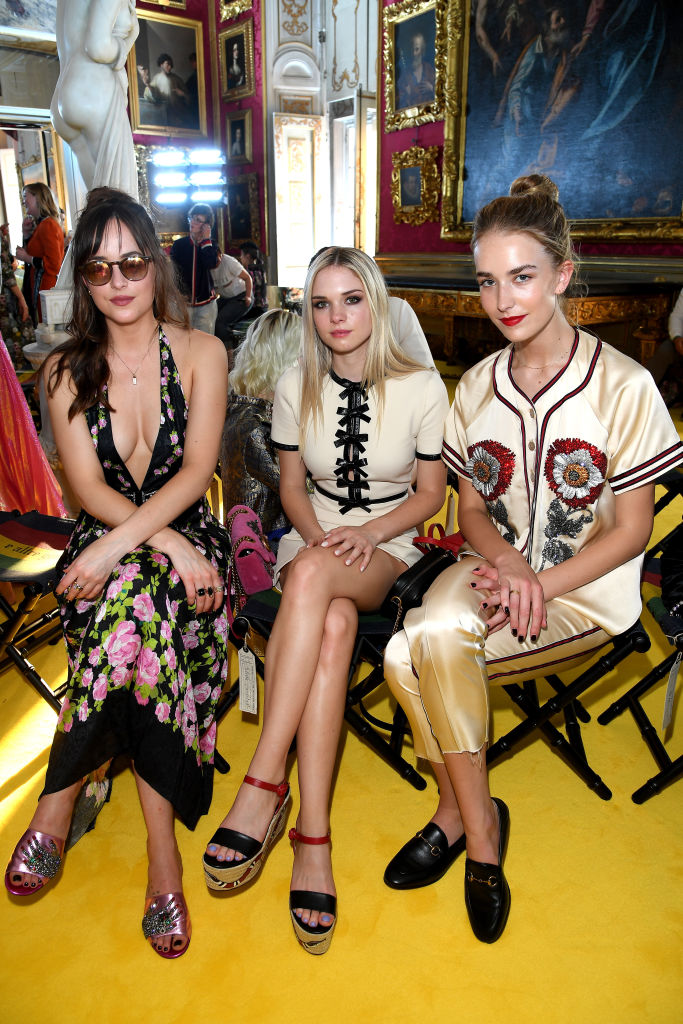 Talk about three stunning ways to wear Gucci, right?
The trio also posed with Salma Hayek, who has appeared in six films with Stella's dad Antonio Banderas, including 1995's Desperado.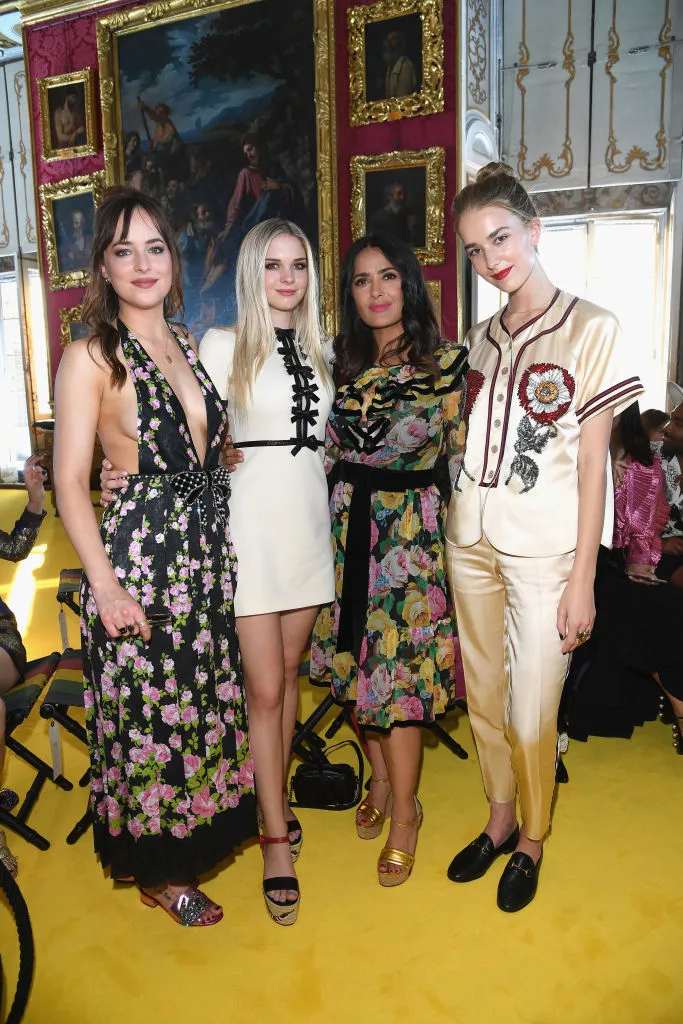 The celeb-filled event also saw Fargo costars and adorable couple Jesse Plemons and Kirsten Dunst, Donald Glover, and Helena Bordon sitting front row.
It seems the sisters are all super close. Last year, to mark Stella's 20th birthday and Dakota's 27th, Grace posted an adorable photo of the three to her Instagram page.
The three of them looked seriously stunning at the Gucci show. Our only request is that they now attend every fashion week together because we're officially obsessed.