Dakota Fanning wore ink-black underwear covered in plenty of lace, became a gothic dream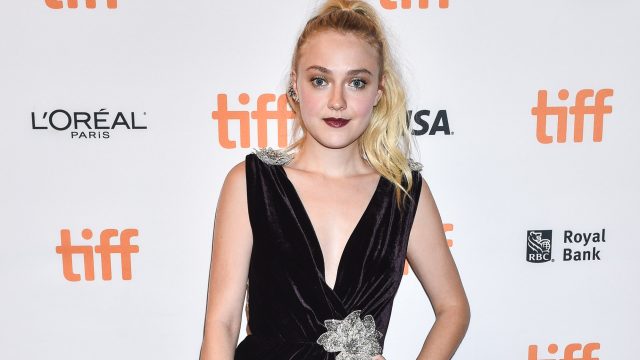 Never underestimate Dakota Fanning's impeccable sense of style. When she's not crushing a red carpet premiere for one of her own films, or showing everyone the best shoes for fall, she's sitting front row at Valentino in a sexy-yet-sophisticated lace dress paired with nothing but black undergarments.
Yes friends, Fanning was spotted out at Paris Fashion Week on Sunday in a lacy, cap-sleeved, midi dress over a black bra and high-waisted underwear — and she looked absolutely incredible.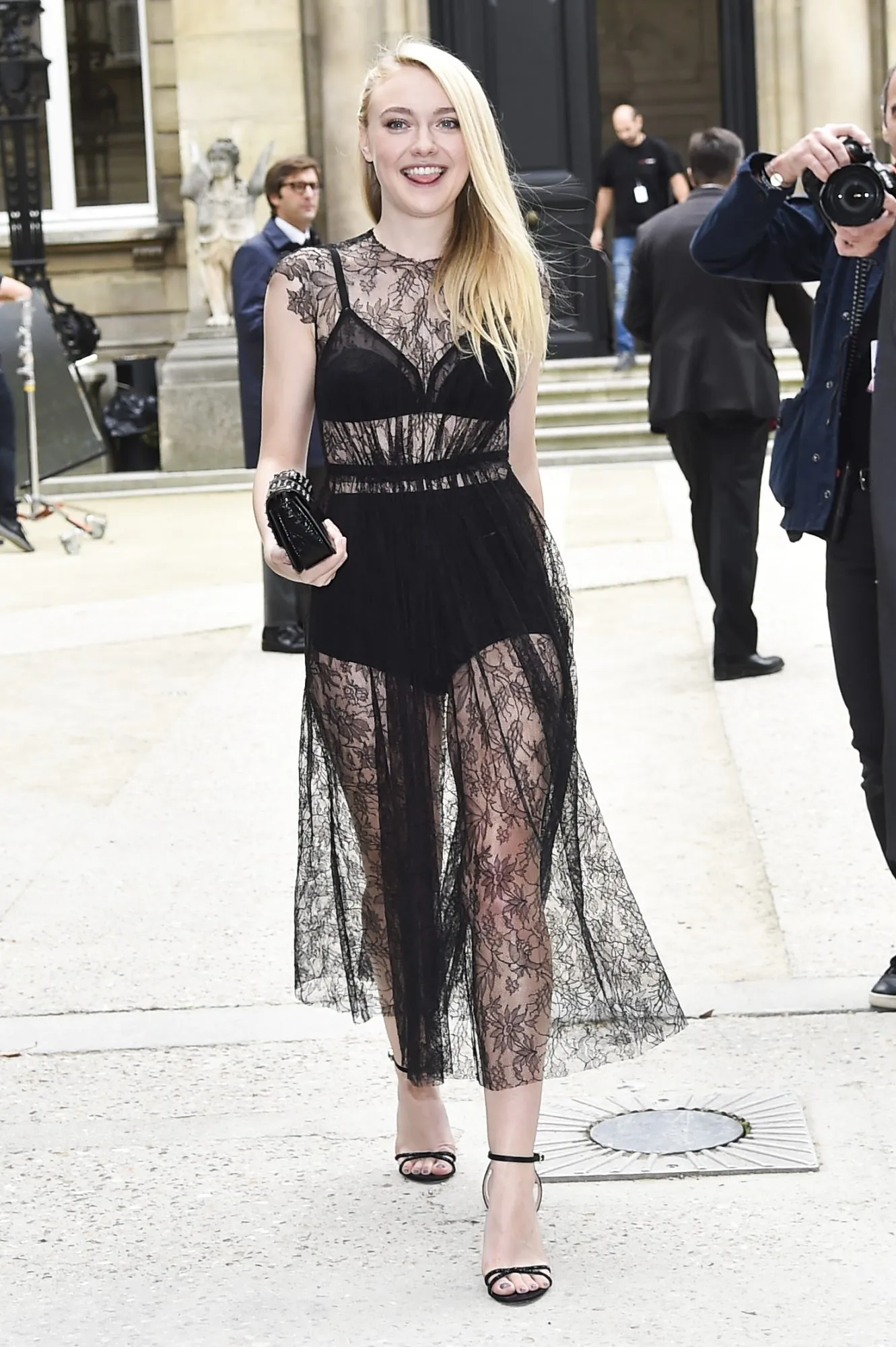 Completing her look with a pair of thin-strapped sandals and a tiny black clutch, she took the LBD to new heights.
Dakota's dress is, of course, by Valentino; it's one of many stunning designs in the designer's Resort 2017 collection. The bra and briefs are from Parisian underwear company Eres and retail for about $218 and $168, respectively.
No stranger to Valentino's runways, Dakota wore a similarly sheer, bra-bearing look to the designer's fall/winter show Paris Fashion Week show in March of this year.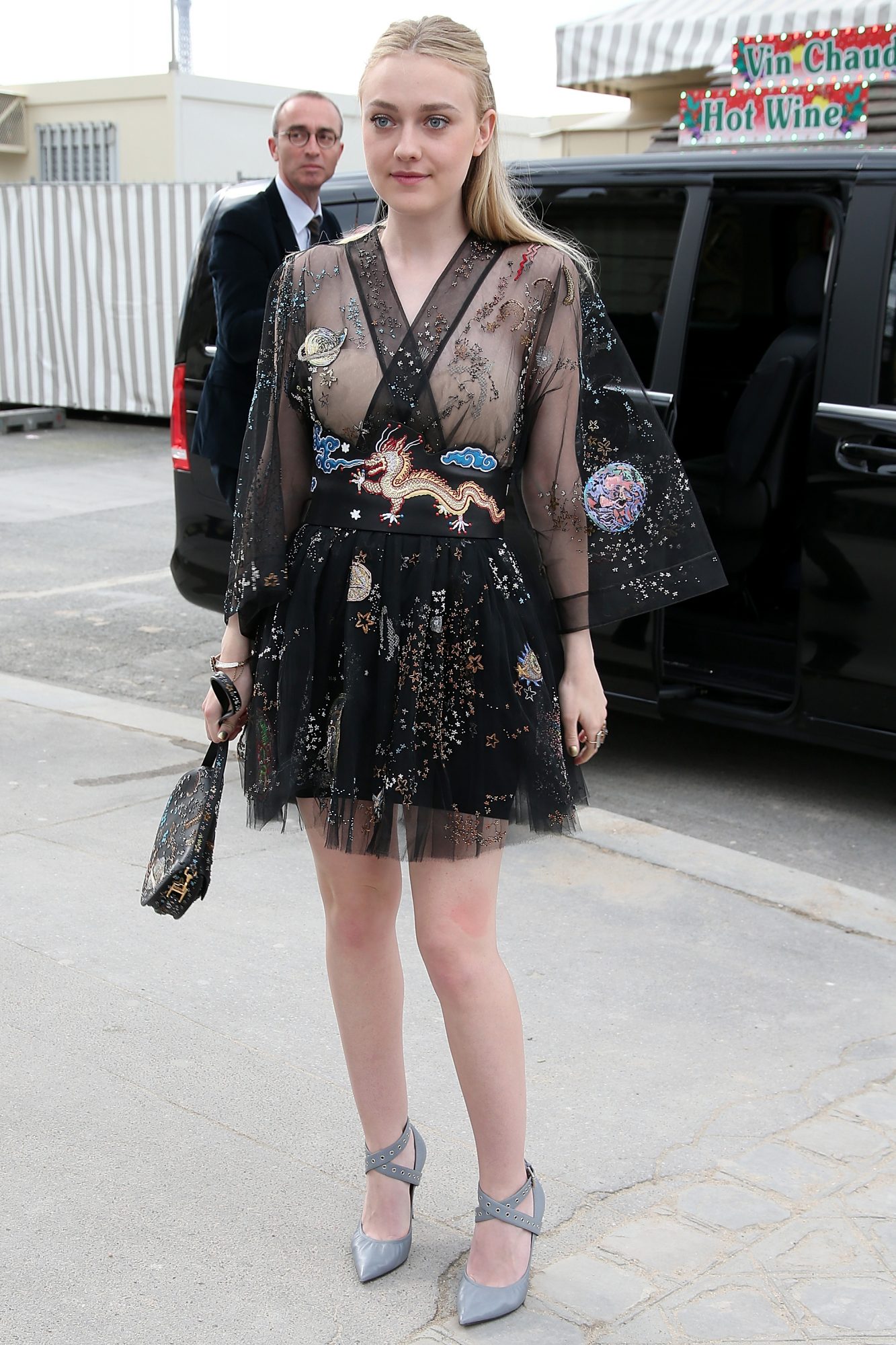 So chic!
We love watching Dakota's style evolve and seeing what she chooses to wear from one day to the next.
And she's always in a state of evolution! The American Pastoral actress once told Stylecaster of her personal aesthetic,
"I always thought that I never wanted to be able to describe [my style] one way. That's the actress in me. I wake up and want to portray a certain vibe that day. I kind of take on a character. I like it to be easy and like you're not trying too hard." 
We can't wait to see what she wears next in Paris!