Dakota Fanning wore a dress that looks like it belongs on the dancing lady emoji
Dear Dakota Fanning, can we please borrow your entire 2016 film festival wardrobe? Pretty please? Pretty please with a cherry on top?!
*Sigh* Hopefully she gets our message.
The stylish actress has been popping up on red carpets all over the world in envy-inducing outfits lately, and her latest look —at the 2016 Toronto International Film Festival this weekend — is yet another we're hoping to replicate.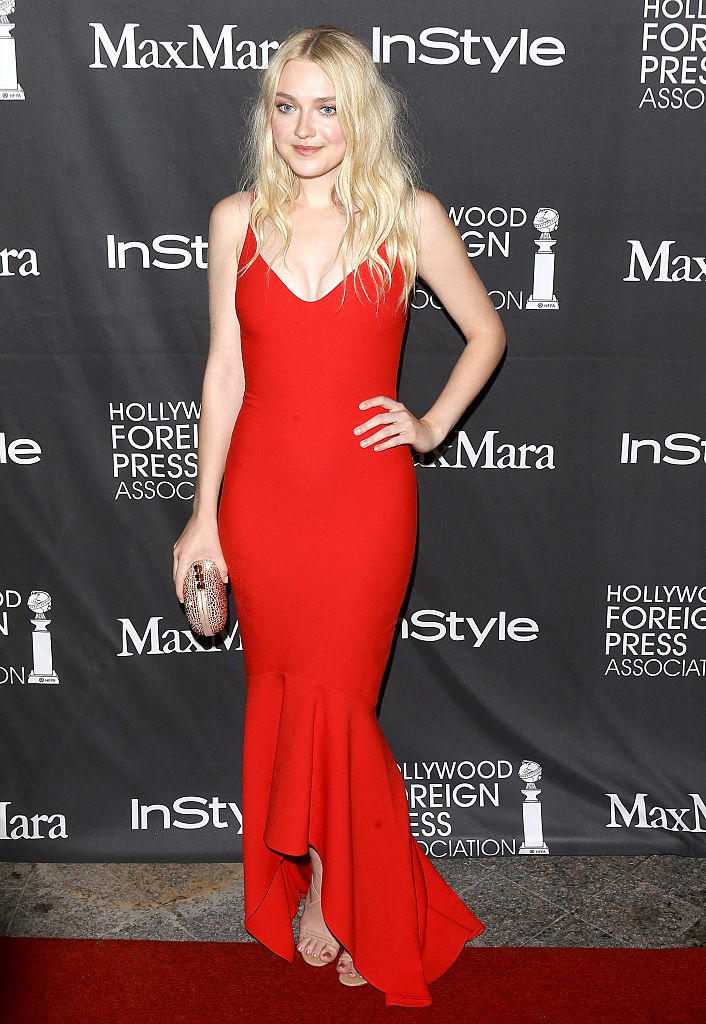 Does she not look perfect in the Sade Gown from Cinq à Sept? And also perfectly like the dancing lady emoji?!?!?!

I mean, seriously.
Of course, Fanning herself has a fabulous sense of humor and immediately saw the resemblance…
So we don't feel so bad about comparing her dress to one worn by a cartoon phone character.
Fanning was at the festival for the debut of her latest film, American Pastoral, directed by Ewan McGregor. In the movie, which is based on Philip Roth's Pulitzer Prize-winning novel of the same name, Fanning plays the daughter of McGregor (a former high school athlete) and Jennifer Connelly (a beauty queen). Her family starts to fall apart when she joins the anti-Vietnam War movement.
While the initial reviews have been unfortunately  negative, we still have hope — Fanning is a true talent and she shines no matter what.
And it goes without saying that her style game is unparalleled — so we can't wait to see her soon on more red carpets!