Dakota Fanning posted a sweet tribute to Brittany Murphy, and we're ugly crying
There is a particular kind of sadness when it comes to losing a celebrity. We (most of the time) do not know these people personally, but we still feel super connected to them. When famous musicians die, we recall when that person helped us through a hard time or gave us the soundtrack to our best summer ever. It's hard for the world to lose a person like Prince. When a television or movie star passes, it's easy to feel like we've lost a friend — someone we have watched dozens and dozens of time. There are people like Carrie Fisher who the whole world continues to grieve regularly. It's hard to lose someone in any form, no matter if we knew the person or not. Loss is tough, regardless.
Brittany Murphy was one of those losses that hit especially hard. Murphy starred in some of our favorite movies, like Clueless and Just Married. She was a bright-eyed, loving, hilarious actress who is the definition of "gone too soon." Murphy was just 32 years old when she passed away in 2009, which makes her loss even more difficult to process. It has been eight years, and now Dakota Fanning is paying tribute to Murphy with a sweet photo and post.
Despite their 17-year age difference, Fanning and Murphy were clearly two peas in a pod.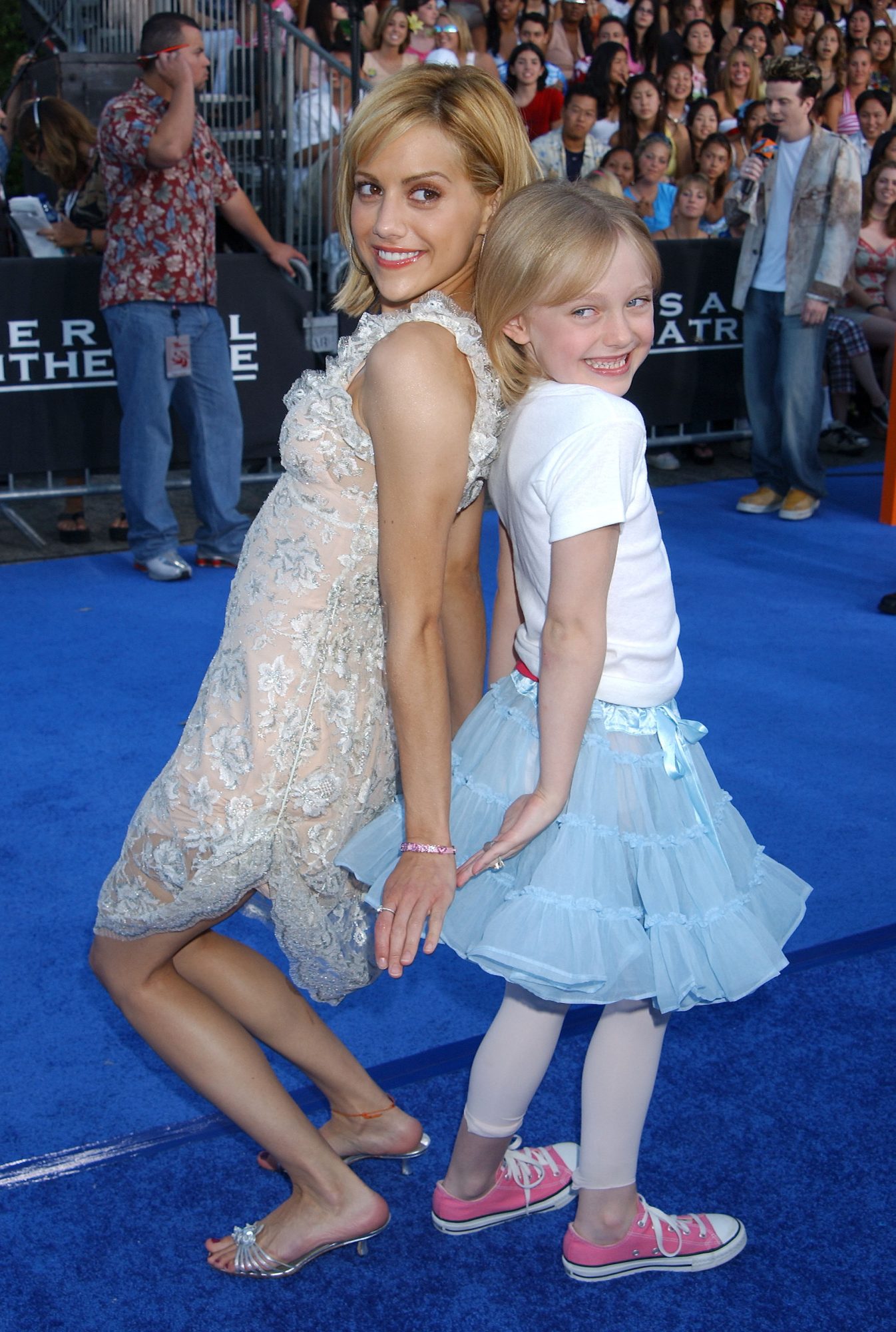 Fanning and Murphy were co-stars in the wonderful movie Uptown Girls. The film, which came out in 2003, followed the story of a young woman nannying a little girl. In the film, Murphy played the nanny — who really needed to learn how to grow up herself — alongside Fanning's incredibly mature 8-year-old. It's sweet, funny, and one of those perfect comfort movies to throw on whenever you need a smile.
Grab the tissues, because Fanning's Instagram tribute to Murphy will make you tear up.
"Brittany Murphy was a ray of sunshine that made every day of filming magical for me."
Oh, our hearts. We miss Brittany Murphy and the joy she brought to the world. We're so glad that Dakota got to experience her magic.