Daisy Ridley opened up about her illness with this super honest selfie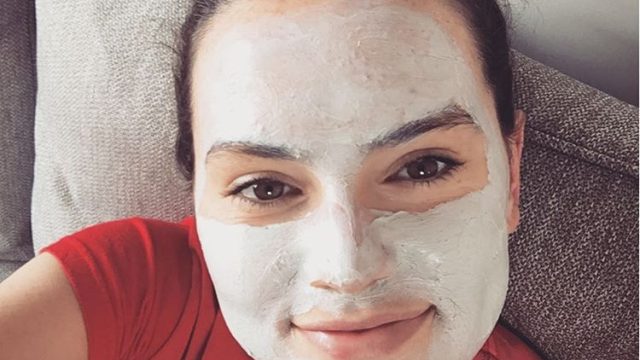 Following Daisy Ridley on Instagram is one of the best decisions we've ever made – especially because we've learned that she's just as awesome as her Star Wars character Rey. There was the time she fought back against body shamers to prove that all women are beautiful no matter what their shape or size. Then, she went and posted a "no makeup" selfie to demonstrate that social media isn't always an accurate reflection of real life. Now, she's promoting self-care in a beautifully honest way.
"At 15 I was diagnosed with endometriosis," wrote Daisy. "One laparoscopy, many consultations and 8 years down the line, pain was back (more mild this time!) and my skin was THE WORST. I've tried everything: products, antibiotics, more products, more antibiotics) and all that did was left my body in a bit of a mess. Finally found out I have polycycstic ovaries and that's why it's bad."
Daisy unfortunately reveals that her skin problems have negatively affected her confidence. Though she doesn't like to wear makeup, she currently has trouble leaving her home without it on. Yet, there is good news: "PROGRESS IS BEING MADE! (With some help from a dermatologist and cutting out dairy (waah, except for spontaneous ice creams) and cutting down sugar (bigger waah but gotta do what you've gotta do)). Finally. Finally," Daisy explained. "(Throughout all this I've only had people being wonderful and encouraging and occasionally making me realise I'm being ridiculous and there's more to life)."
Overall, Daisy wanted to assert that taking care of our bodies is of the utmost importance. If we are coping with an issue of any sort, we should seek out help – even if we think we're overreacting or sounding like a hypochondriac. In conclusion, Ridley states,
"From your head to the tips of your toes we only have one body, let us all make sure ours our working in tip top condition, and take help if it's needed."
Daisy's story was written alongside a photo of the actress wearing a clay face mask. In the snapshot, she looks genuinely happy because she's taking the time to take care of herself. This is the perfect example of just how important self-care is. It not only keeps our bodies healthy, but keeps our minds happy as well.