Daisy Ridley's statement about Carrie Fisher has completely moved us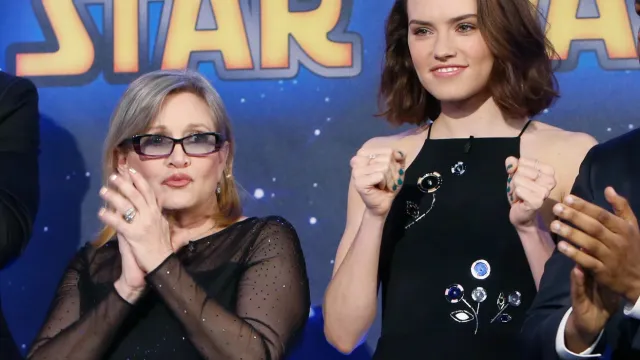 We're going to be heartbroken over Carrie Fisher's death for a long time (actually J/K, forever). The actress, author, mental-health advocate and all-around badass lady passed away this morning at age 60, after complications from a heart attack she experienced Friday on a flight from London to Los Angeles.
Since the sad news broke, celebrities and fans alike have been showing an outpouring of love for the legendary Fisher. Mark Hamill, Harrison Ford, Disney CEO Bob Iger, Steven Spielberg, and countless others have released statements about their love for Fisher, offering the deepest condolences for her loved ones and the world she leaves behind that will never be the same again without her presence gracing it.
Another individual who has released a statement on her behalf? Fisher's Star Wars: The Force Awakens costar, Daisy Ridley, who plays Rey in the new trilogy.
"Devastated at this monumental loss," the statement from the actress read. "How lucky we all are to have known her, and how awful that we have to say goodbye."
Are we the only ones who can't help think about the parting words General Leia Organa gives Rey in TFA?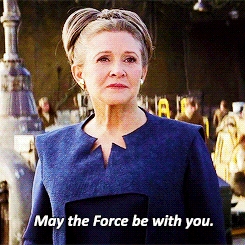 Excuse us while we're gutted again.
Along with Ridley, the newest Star Wars universe heroine Felicity Jones (a.k.a. Rogue One's Jyn Erso) had some extremely kind words to say about Fisher, even though the two never had a chance to connect in person — a true testament to both actresses' spirits.
"Such devastating news. I never met Carrie but consistently heard how profoundly sharp and witty she was," Jones' statement read. "Her maverick spirit will be missed by us all."
We can't even imagine what Fisher's costars are going through, especially those who grew close to her over the years through Star Wars and her numerous other amazing endeavors and achievements.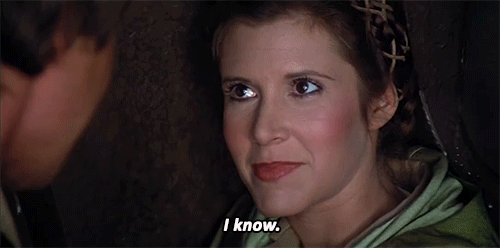 You will be so missed, and we love you, Carrie.