Daisy Ridley's new haircut is so sharp it could cut glass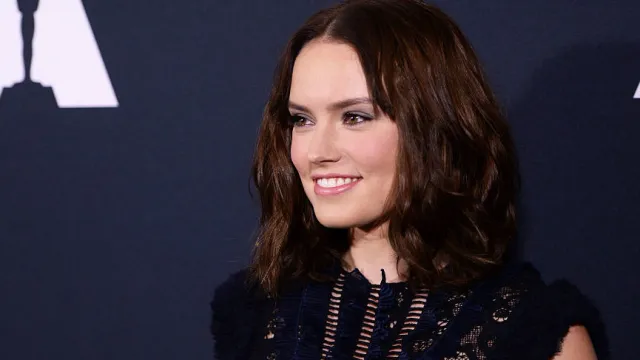 Daisy Ridley, the actress who made her film debut as Rey in Star Wars: The Force Awakens, attended the October 18th premiere for Sony's The Eagle Huntress, a Sundance documentary on which Ridley was an executive producer.The actress showed up wearing a beautifully simple LBD (little black dress), and rocked a new sleek haircut that is so sharp, we're in desperate need of a bandaid. Anyone have one they could spare?
Before the cut, Ridley's hair was dark and sultry, falling just below the shoulders in tousled waves. Here she is in April accepting the 2016 Breakthrough Performance MTV Movie Award for her role as Rey: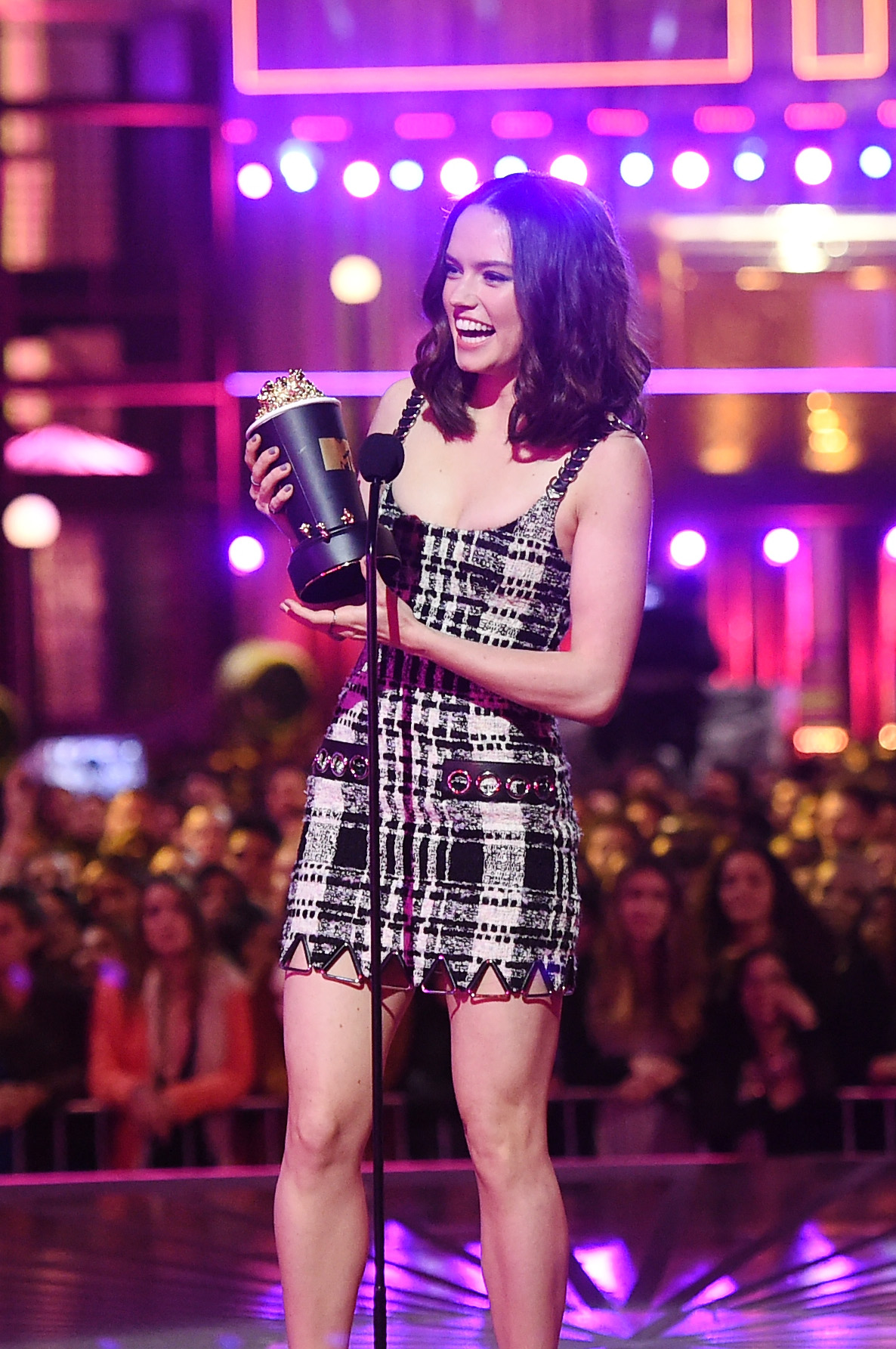 Our theory is that the star had to keep her hair long enough to fit into her iconic Rey triple bun 'do while filming The Force Awakens and the upcoming, Star Wars: Episode VIII. But now that the Episode VII is in post-production, Ridley is ready to "cut" loose and try out a new look. Hey, there's always hair extensions, right?
Ridley's retro-esque look (especially paired with that red lip) is paying off big time. Look at how glamorous she is! In the words of Beyoncé, she's "a grown woman."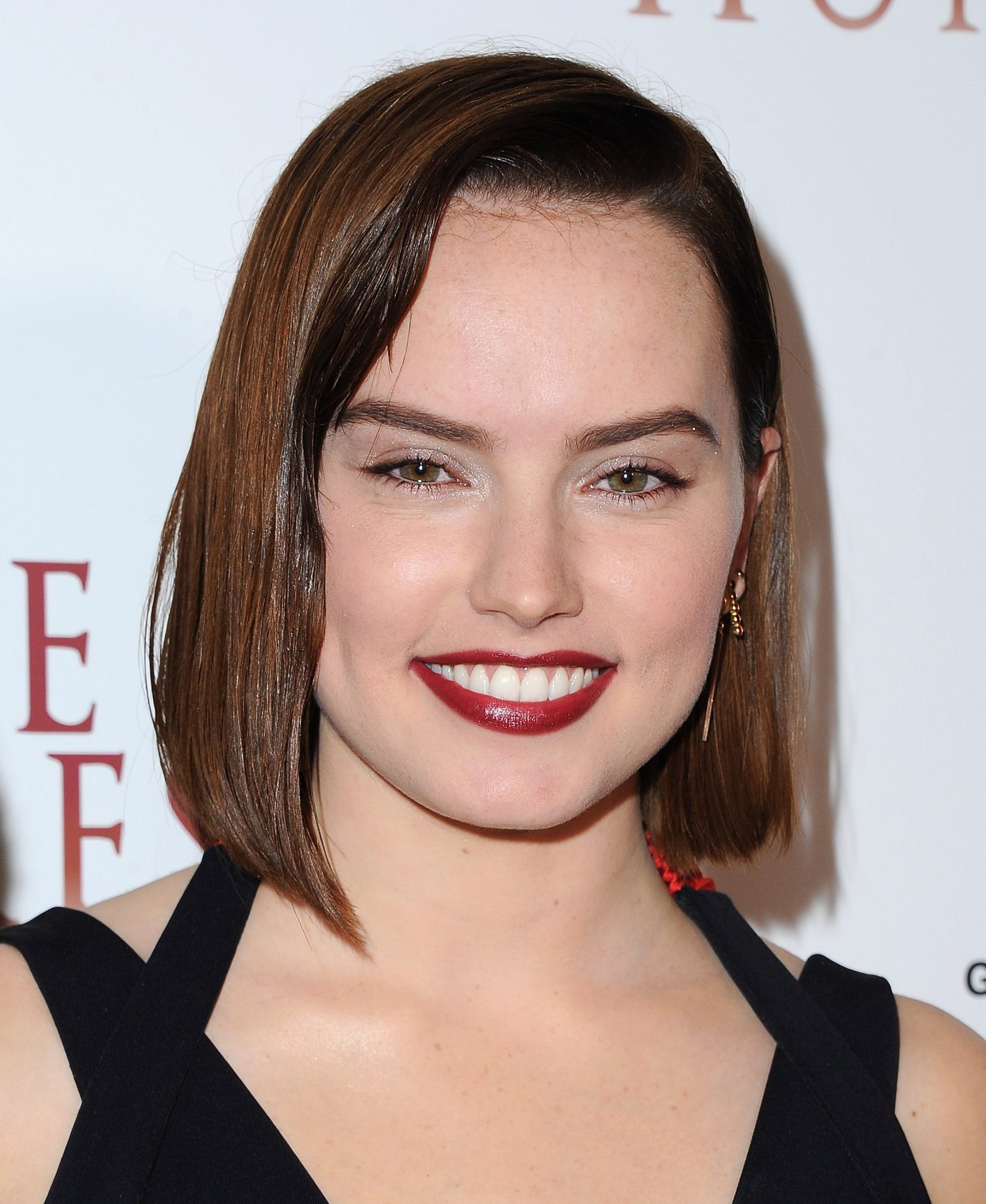 The lightened brunette hair color makes Ridley's green eyes pop, and the cut just below the chin highlights her face shape perfectly. Plus that wavy bang makes Ridley look like she stepped out of a scene in Mad Men. 
As for The Eagle Huntress, itis a documentary about a 13-year-old Mongolian girl who strives to become the first female Eagle Hunter in male-dominated Mongolia. Ridley was eager to join co-executive producer, Morgan Spurlock, after seeing a rough cut of the film.
She is passionate about inspiring female empowerment and awareness by way of the main character, Aisholpan's, true story.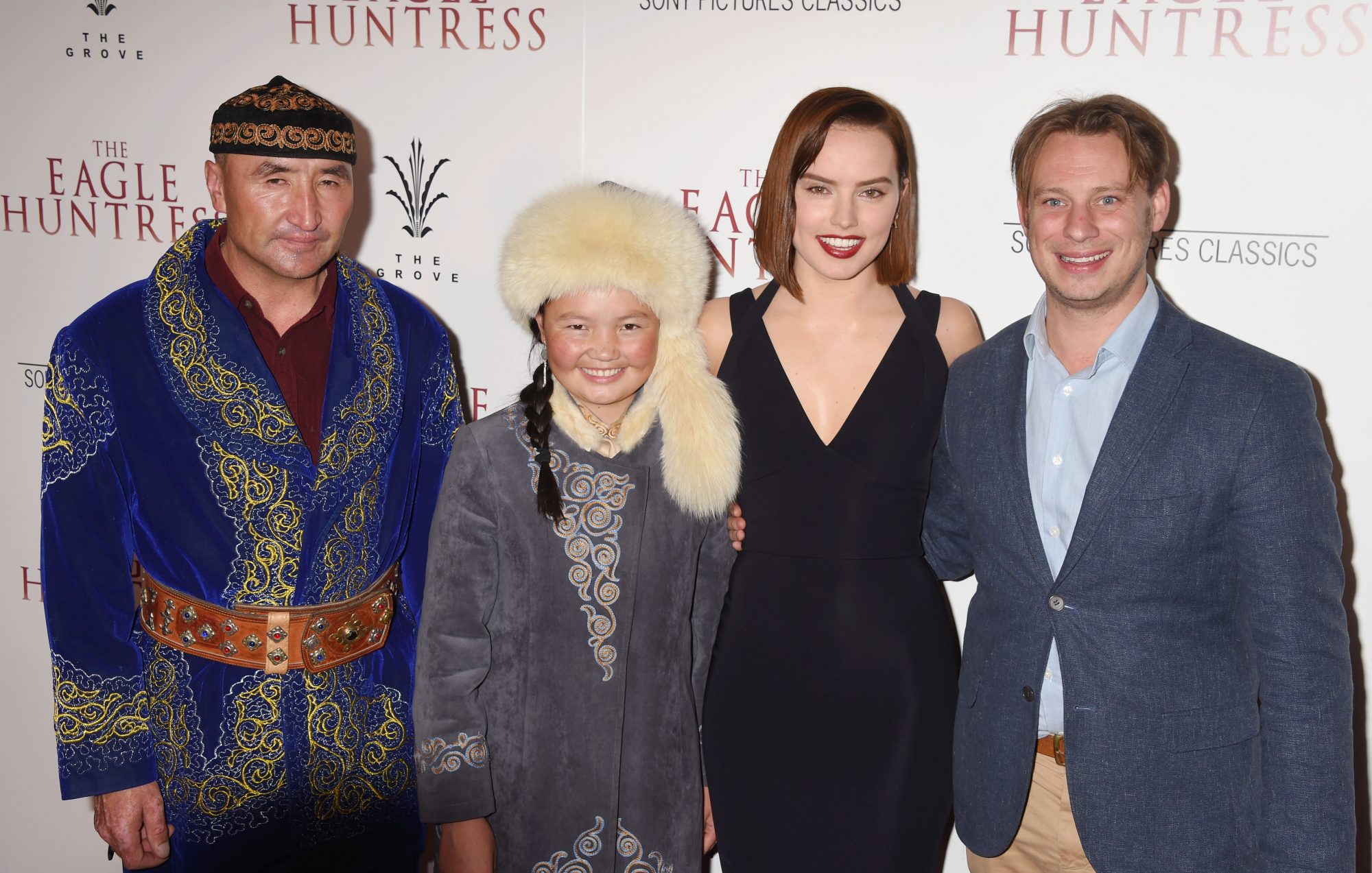 Ridley herself is successfully preaching female empowerment via her new look. She looks professional and powerful in her black dress and with her straight lob (long bob). The new title of "executive producer" fits her well and we're eager to see what other projects Ridley will become involved in.