Daisy Ridley stepped out for the first time this month, looks like a gothic Old Hollywood starlet
Va-va-voom! Star Wars: The Force Awakens star, Daisy Ridley, walked the red carpet last night at the premiere of The Eagle Huntress. This first-time executive producer arrived to the event in Old Hollywood style, wearing a black form-fitting cocktail dress and simple black heels.
Dressed to impress, Ridley also showed off her new haircut, an above-the-shoulder "lob," (or long bob) worn straight to elegantly frame her face. Her vampy red lip makes us think Morticia Addams, and her simple eye makeup is reminiscent of Marilyn Monroe. Mixing the styles of those two iconic women together results in Ridley's sultry, yet professional, overall look.
She's now an industry professional, after all, and wow, does she look the part!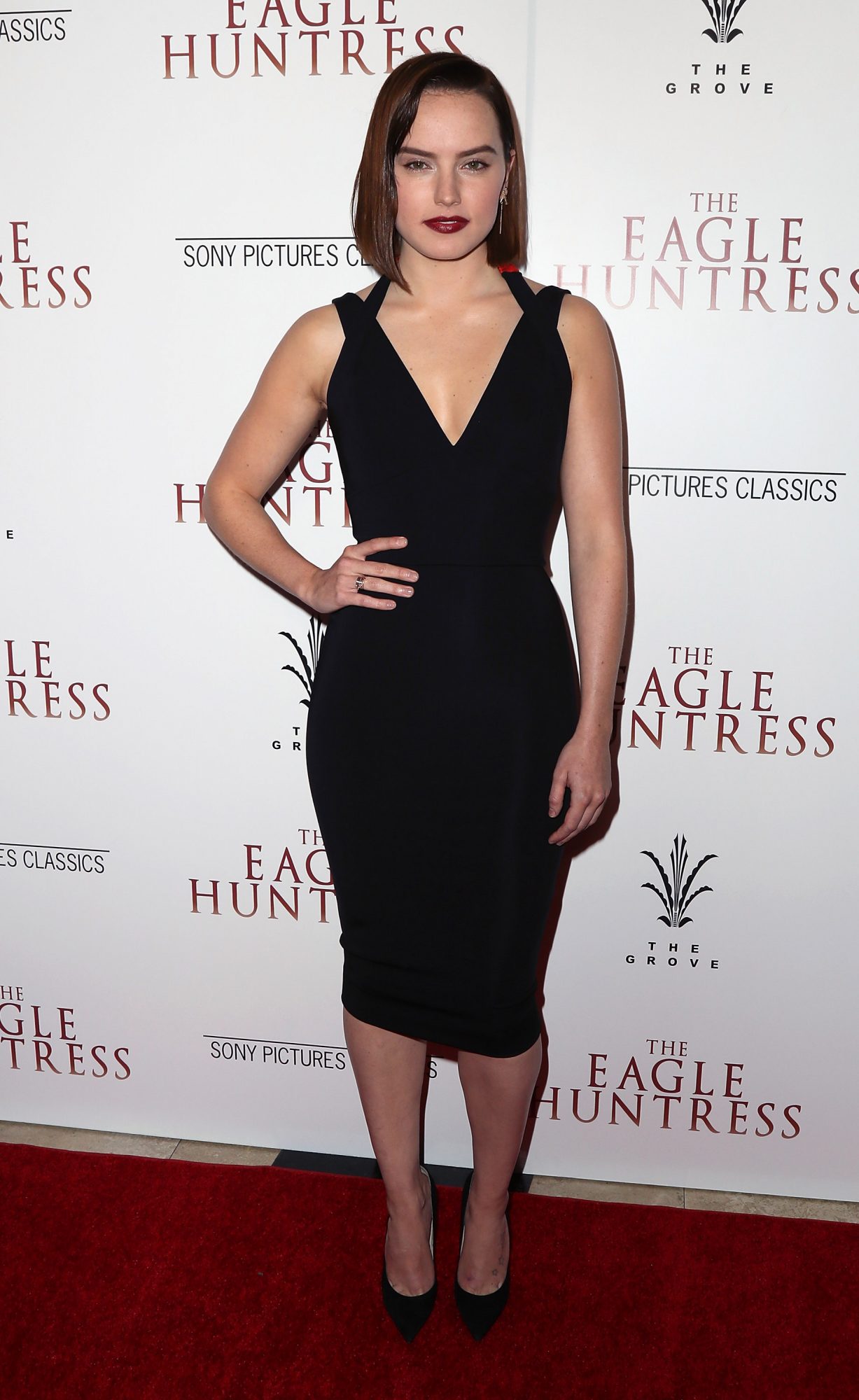 A hint of red behind Ridley's neck gives the plunging v-neck dress a point of interest to take the eye away from the bust, and back to the face.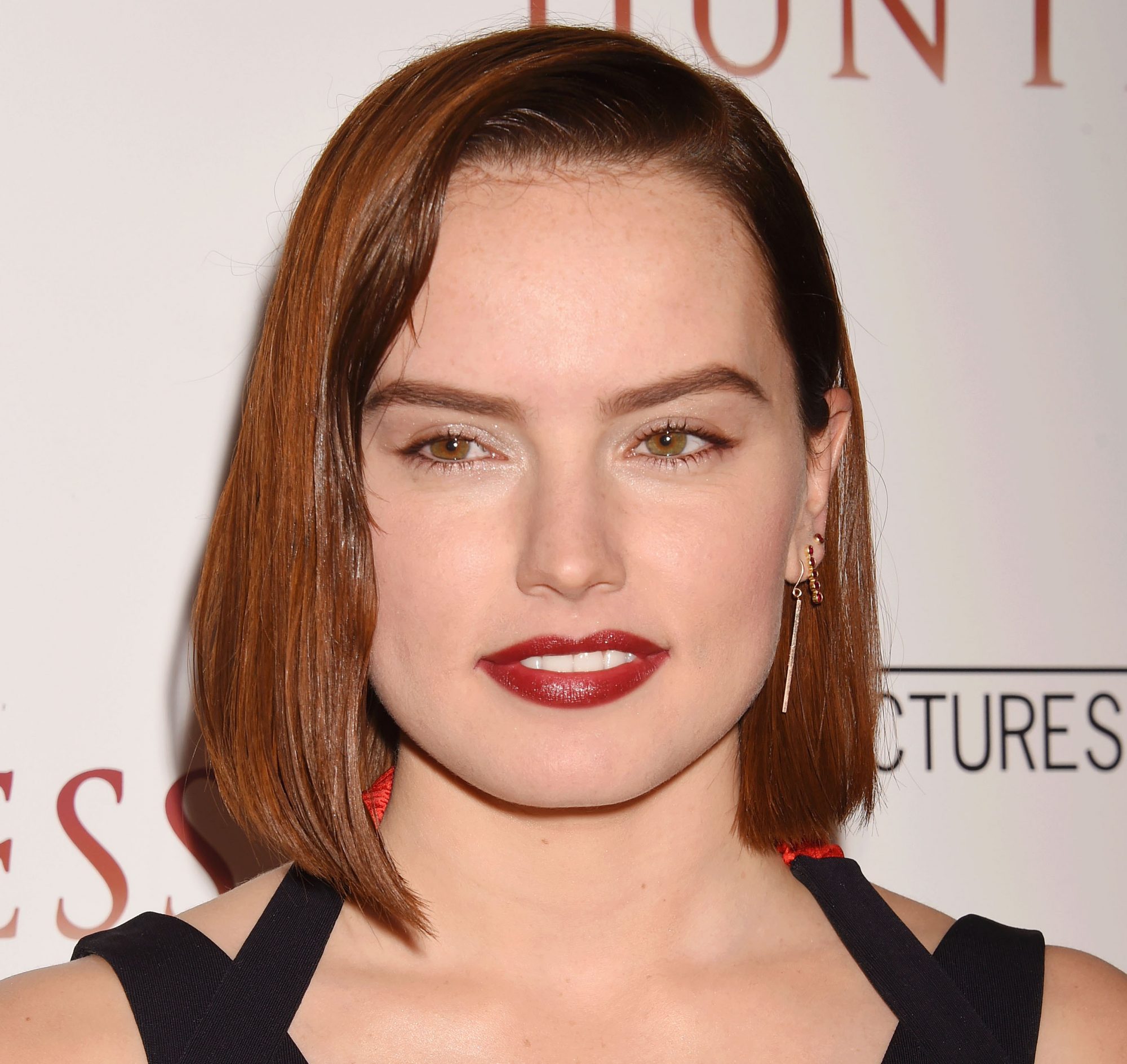 Ridley knows the value of the LBD (little black dress), and having a fitted LBD is something every woman should have stashed in her closet because this item will never go out of style. Black is flattering on every figure and with every skin tone, and can be paired with any accessory. A LBD with a classic retro silhouette like Ridley's can easily become your go-to evening dress.
This v-neck LBD from ZARA is a perfect dupe for Ridley's. It's form-fitting, yet modest, and will make you feel like a confident HBIC (head bitch in charge). It goes for $49.90.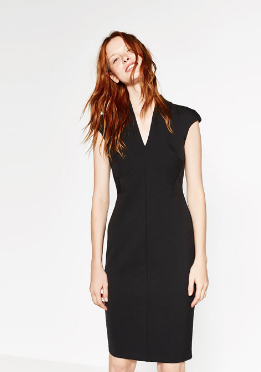 We picked this one out from Topshop because of the chunky chain straps. The chain has the same affect as Ridley's red strap – they pull the eyes upward toward the face. You can buy this dress for $80.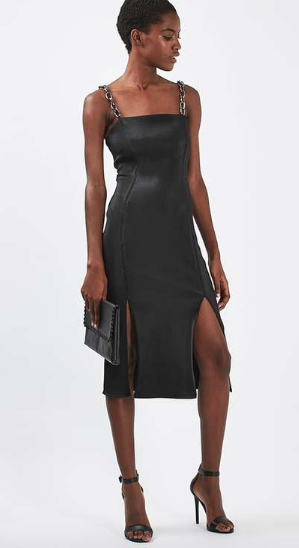 Here's a dress we found on ModCloth that has that beautiful vintage fit. In this dress, you wouldn't be showing off too much, but because of the way it snugs your curves, you'd definitely be feeling confident and sexy. This dress is on ModCloth for $89.99.
Ridley is making great strides in her industry career, and with the right LBD, you'll have the confidence to make your own strides down whatever path you choose!