Daisy Ridley looks ready to crash a garden tea party in a dress that screams SPRING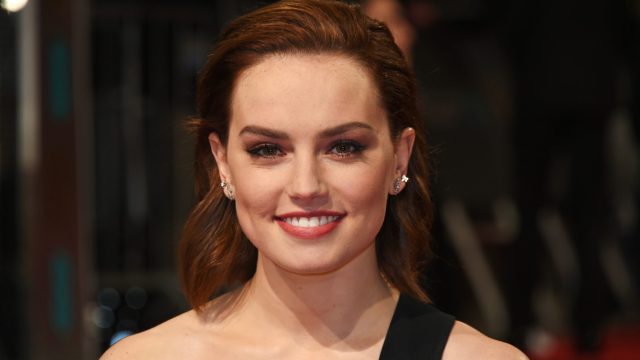 Forget about the chill in the air and the snow on the ground! Spring has sprung! We know this is true because the Star Wars: The Force Awakens actress, Daisy Ridley, looked garden tea party-ready in her British Academy Film Awards dress. Its clean, asymmetrical top paired with the floral patchwork skirt is ushering in the warm weather. We can just feel it!
Ridley's gown is from designer Roland Mouret's Pre-Fall 2017 collection. It's called the Baldersby Dress and, honestly, we're in love with it. The black, red, and white color-blocking is modern and streamlined. And the pop of blue in the floral patches adds more interest to the classic color palette.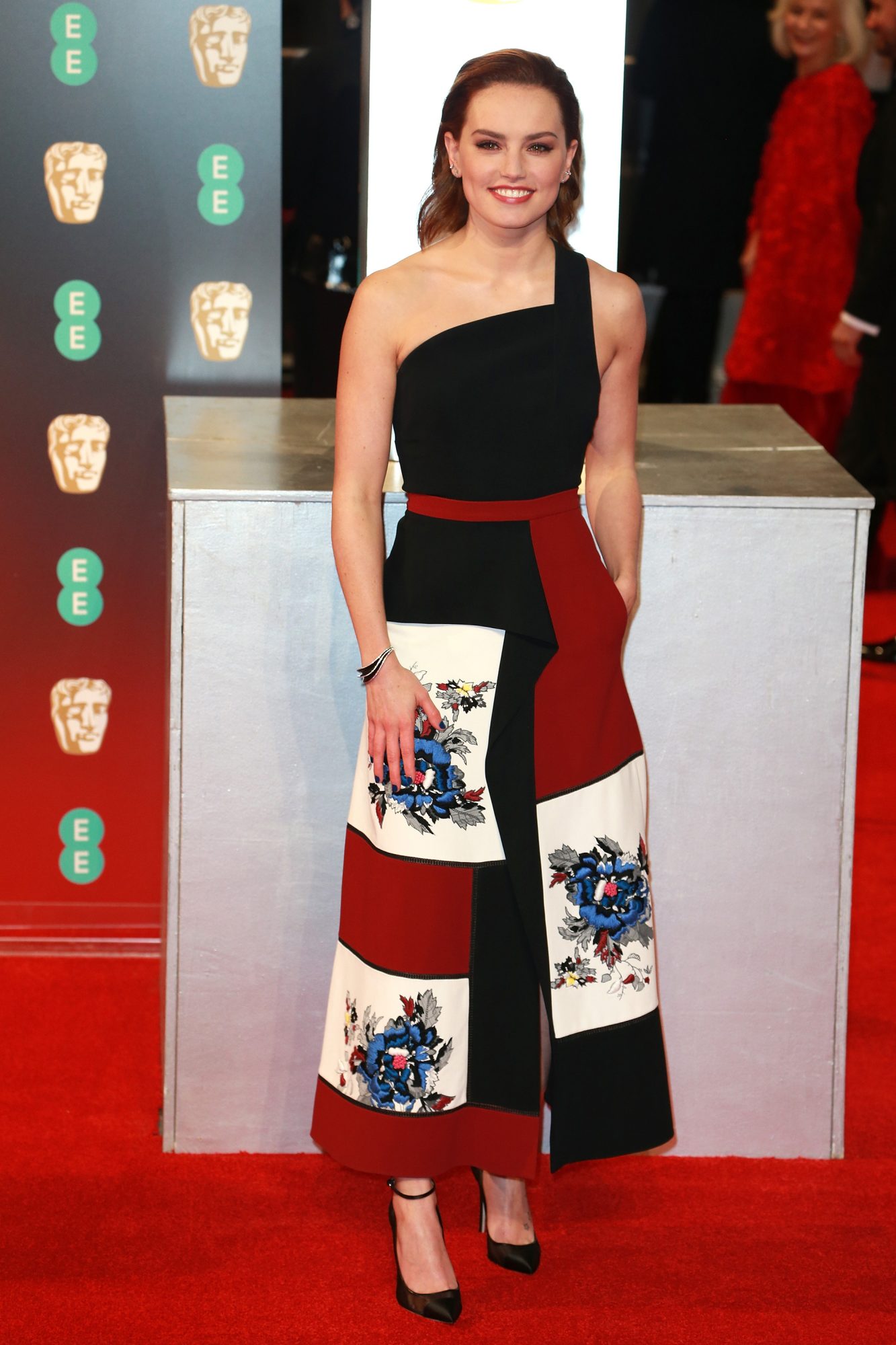 Did we mention this dress comes with a matching jacket? Because it does. It's called the Rushenden Jacket, which is a red carpet take on the classic bomber. We think it makes the overall look more casual, but the matching floral detail elegantly ties the two pieces together.
Ridley looks like a piece of art in this ensemble.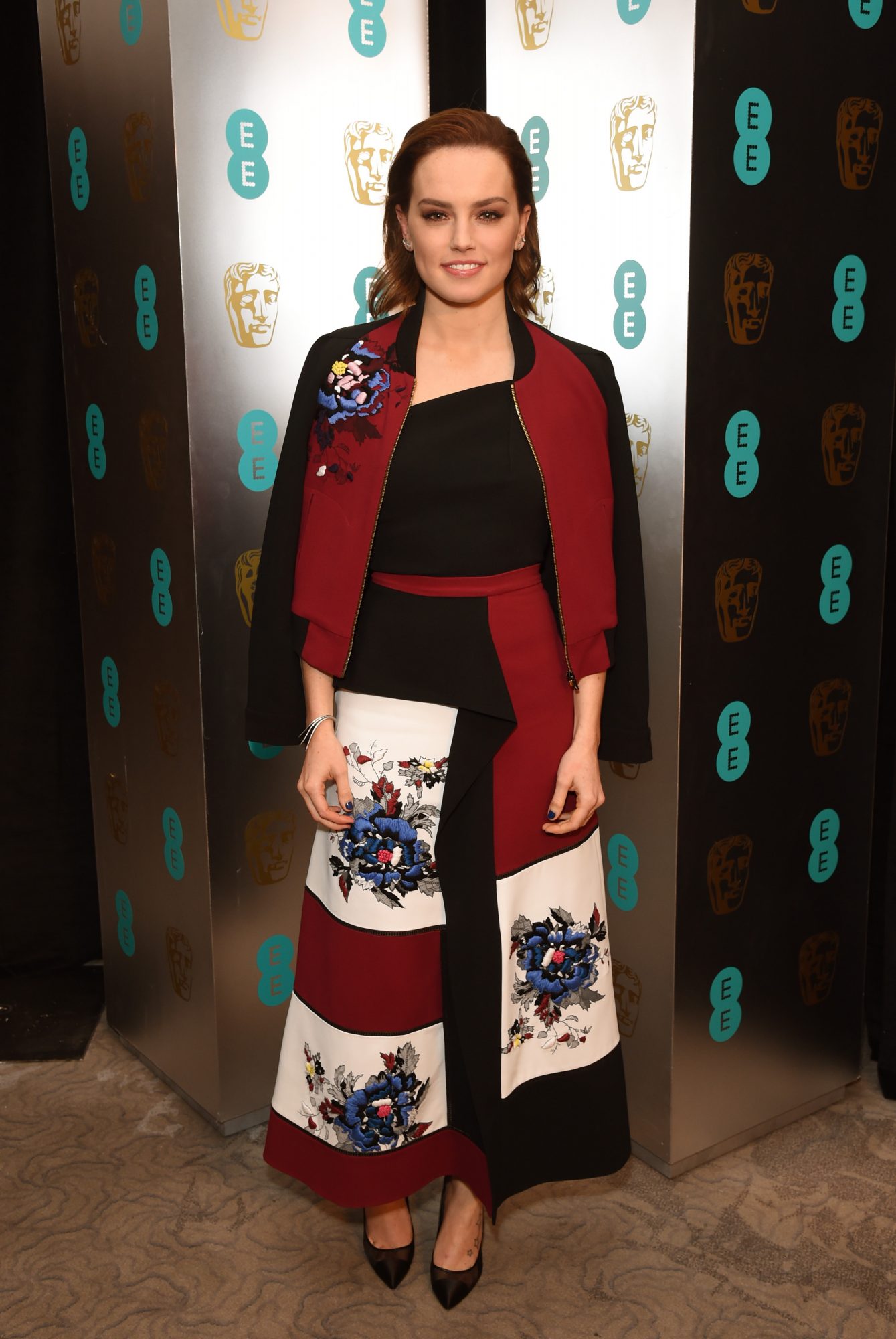 Side note: This dress has POCKETS. As if we weren't before, now we're definitely sold.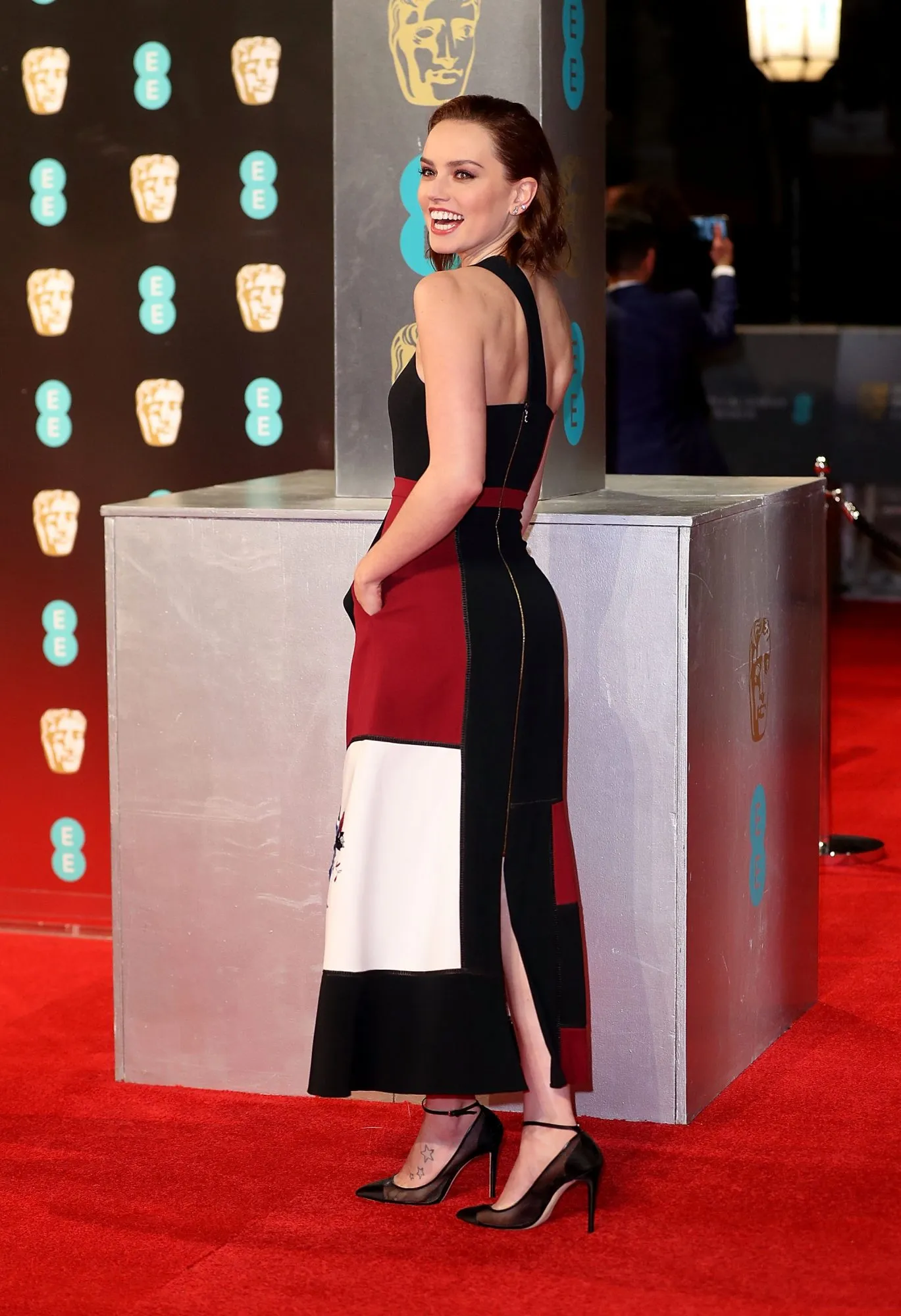 Ridley and actor, Luke Evans, presented the BAFTA gong for Special Visual Effects, which went to Adam Valdez for his work on The Jungle Book. Ridley and Evans were quite the pair, matching with their black and white color schemes.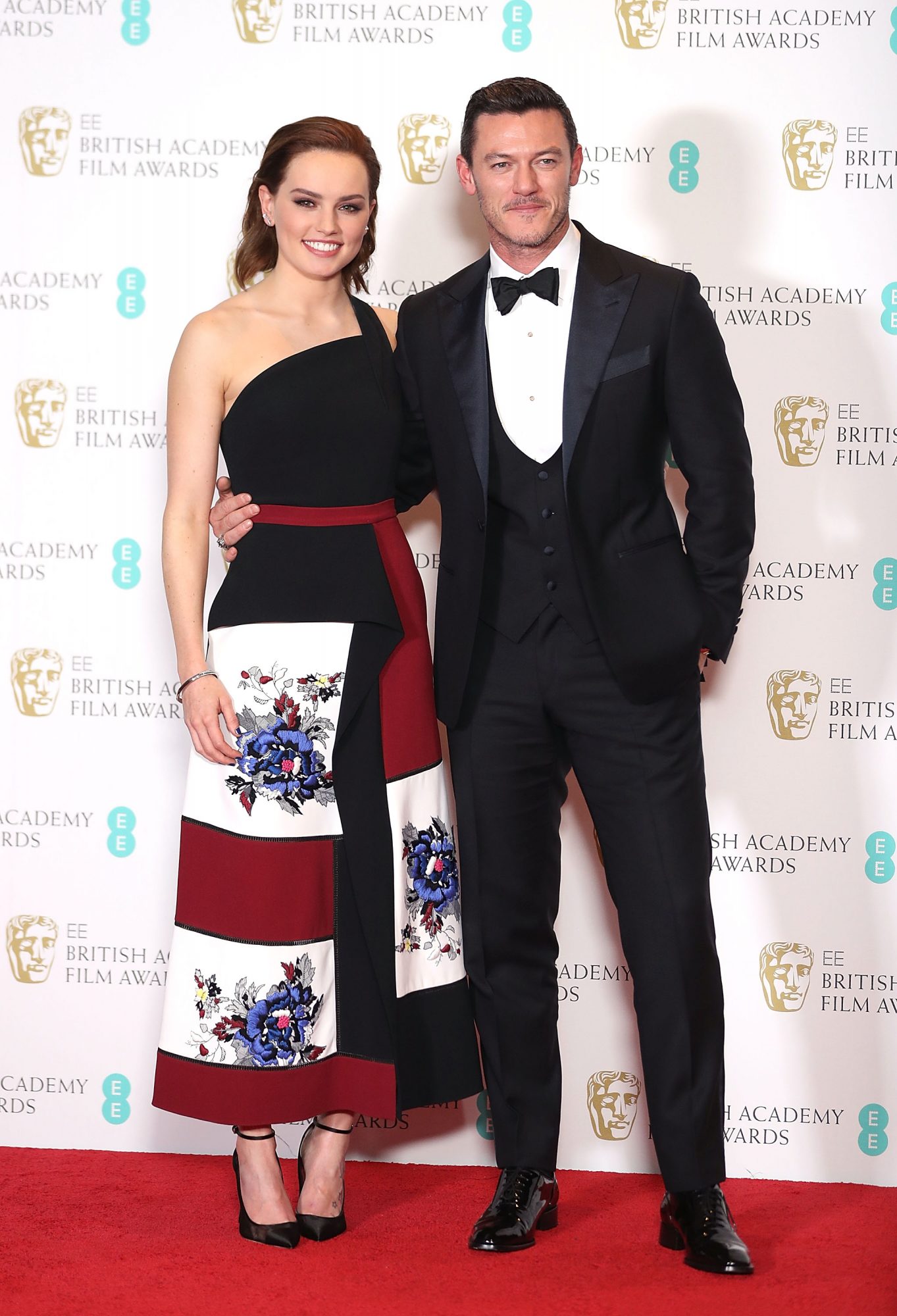 Set the table and brew the tea. Daisy Ridley is coming for teatime. Now all we have to do is wait for the weather to warm up and for the garden to bloom and we've got ourselves a party!