Dairy Queen just added a new Blizzard to their menu, and it's the most insane one yet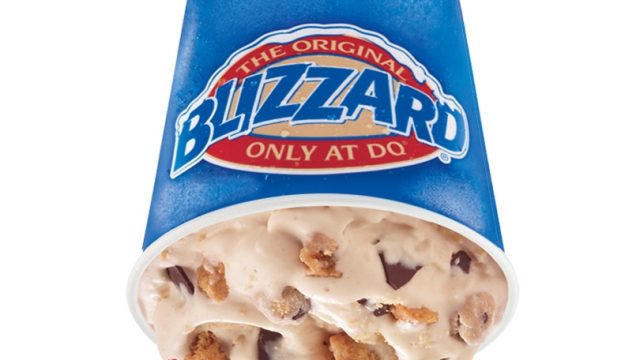 Dairy Queen knows the way to our summer-loving hearts. The mother of all ice cream shops has added a brand new Blizzard to the menu, and it's kind of crazy. In the best way, of course.
The new M&M's Peanut Butter Monster Cookie Blizzard is the official Blizzard of the month for July, according to Brand Eating, and we're definitely not mad about it.
The intense Blizzard is loaded with M&M's, creamy peanut butter, choco chunks, and peanut butter cookie pieces blended into vanilla soft serve. So basically all of our favorite food groups blended into one epic and delicious dessert.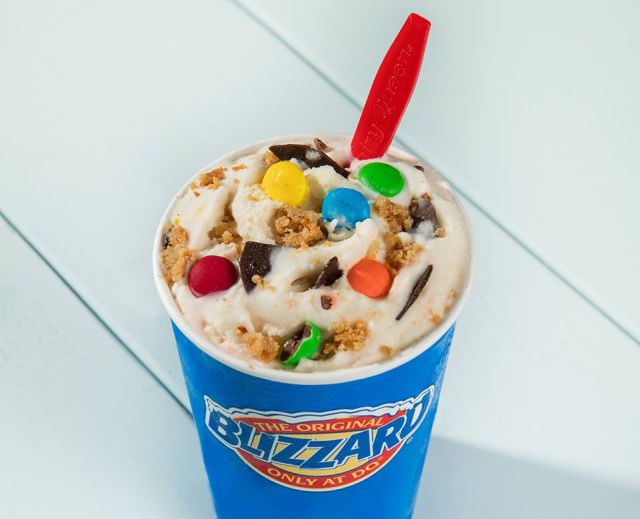 The Peanut Butter Cookie Dough Smash Blizzard Cake is also new to the menu this month. It's comes equipped with peanut butter cookies, chocolate chip cookie dough, peanut butter, and choco chunks layered with vanilla soft serve. We're also not mad about this one.
So if you're looking for a tasty frozen treat on a warm summer night… Dairy Queen might be your lady.