Here are the ingredients in Dairy Queen's special Blizzard for single people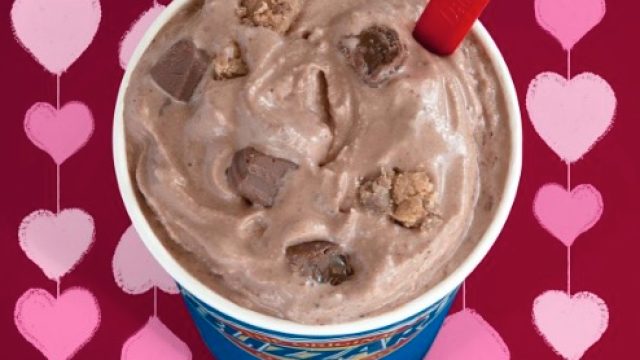 Dairy Queen has released a special blizzard for single people, but it's not what you think. The "Singles Blizzard" is meant as a tribute to single people and to encourage them to treat themselves… to a Blizzard.
We definitely don't need to be talked into treating ourselves to a Singles Blizzard this weekend, because the ingredients sound amaaaaazing. The classic soft serve ice cream cup features salted caramel truffles, Reese's Peanut Butter Cups, salted caramel truffles, cocoa fudge and a peanut butter topping.
So, yeah. Who needs a Valentine when you can have happiness in cup? A Blizzard cup, to be exact. But if you DO have a Valentine, you can totally still have a Singles Blizzard. Ice cream doesn't discriminate. Dairy Queen is encouraging fans to be single and proud this Valentine's Day by using the hashtags #ReasonWhyIDoNotHaveAValentine and #BreaktheCliche.
We love the idea of breaking the Valentine's Day cliche. The day is about love, and that doesn't just mean loving someone else. It's also about loving yourself. And ice cream.
The limited-edition Blizzard is available now through Valentine's Day.