The 4 Chicest Daily Planners to Keep You Organized in 2023
Plan your day in style with these planners that offer manifestation lists, journaling moments, and uplifting art.
The product recommendations in this post are recommendations by the writer and/or expert(s) interviewed and do not contain affiliate links. Meaning: If you use these links to buy something, we will not earn a commission.
There's just something special about writing things down with a pen and paper. I'll admit, I was part of the resistance when it came to relying on our devices in this digital era. Even with my Blackberry in hand (remember that time before iPhones?), I would still carry a bulky paper planner with my entire schedule neatly laid out, shoved into my purse.
Let's be honest, our devices can fail, right? But, our old, trusty, tried-and-true planners never will.
Whether you're old-school like me or just want to get more organized in your life, a fabulous daily planner can help you get the job done. According to Psychology Today, a printed planner may even be good for your soul — studies have shown it can actually help reduce stress and anxiety.
Using a handwritten planner can also help with time management and improve your productivity  because it virtually eliminates distractions caused by our devices. In fact, daily planners are preferred among millennials and "other digital natives for whom using apps, smartphones, and cloud computing are second nature," according to a report by CNBC.
Need any more reason to throw the book at your online calendar and switch to paper instead? One of these four daily planners will look so chic when you whip it out of your purse at your next biz meeting or brunch.
RELATED: 4 Ways to Be There for Your Friend Who Is Having Money Troubles
1. Mother's Quest Planner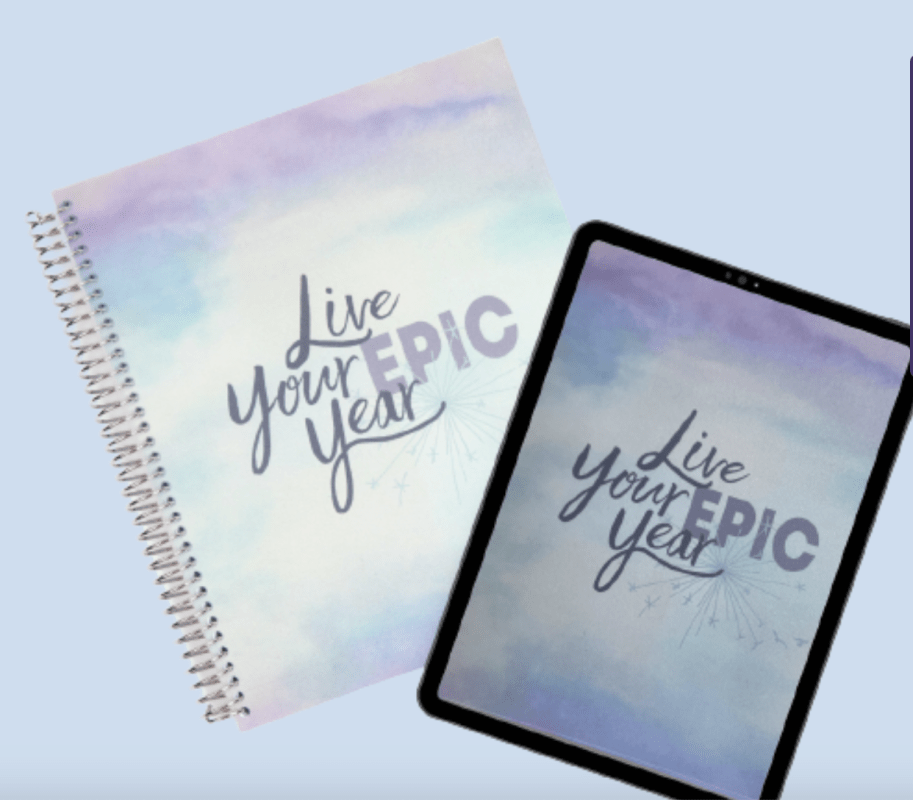 Not just your average planner, this one helps you get organized into a better spiritual mindset, too.
It has a "Spark Your E.P.I.C. Year Reflection Sheet" to help you begin the year with intention and monthly "E.P.I.C. Life Assessment" pages so you can identify what you'd like more and less of in your life. Plus, depending on which planner you choose, it has daily or weekly pages with prompts to capture E.P.I.C. intentions, your schedule, track daily practices, and end your day with what you're grateful for.
There's even space to document the E.P.I.C. Snapshot Moments of your year — AKA those moments you wish you could bottle up and you don't want to forget!
2. Scorpio LifePlanner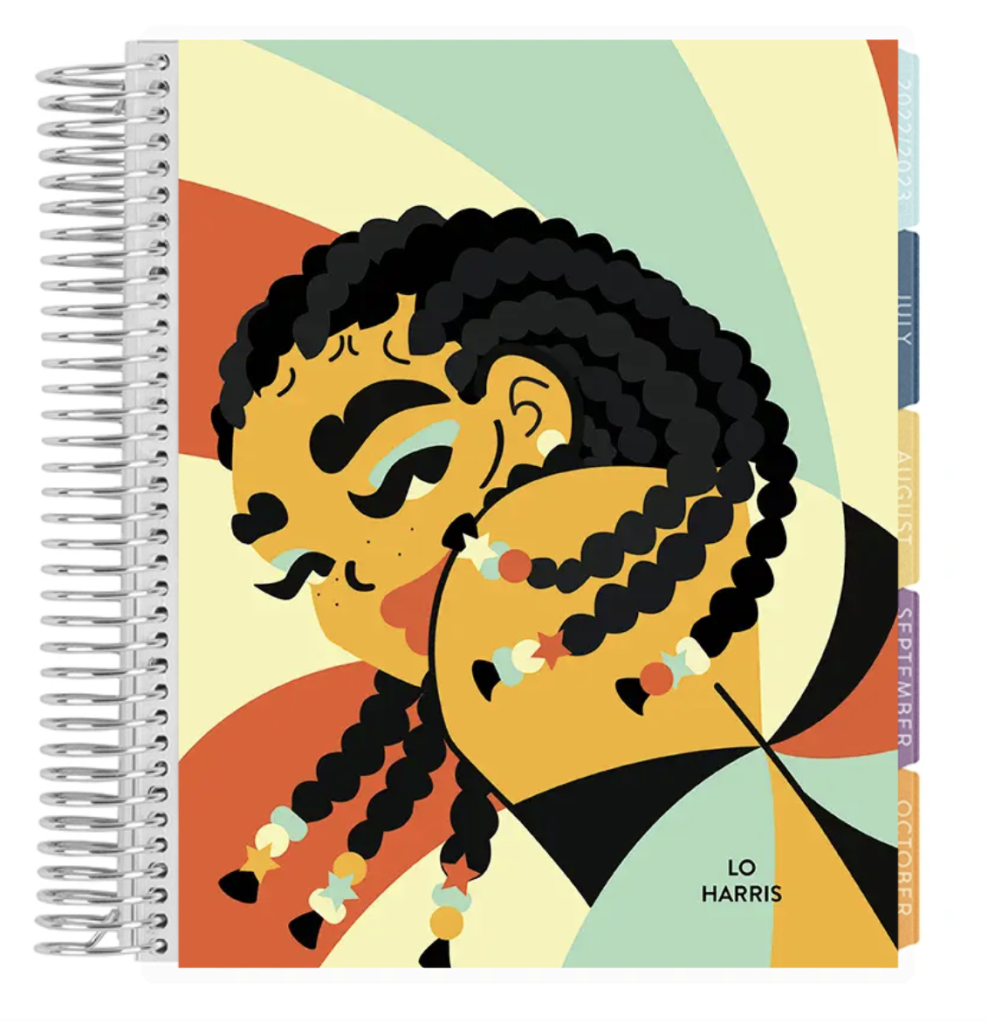 Erin Condron is the guru of daily planners and we are loving this new Scorpio LifePlanner in honor of Black History Month.
This planner is designed to help you reduce stress, get organized, and achieve your goals, featuring dated weekly, monthly, and yearly planning, productivity pages, note pages, stickers, and so much more.
As powerful as it is beautiful, this Scorpio design by artist Lo Harris adds a stylish statement to any organization system. It also supports Black artists for a full year and gives back 35% of the net proceeds through February 28 2023 to the nonprofit GirlTrek.
3. Poppy Garden Day Designer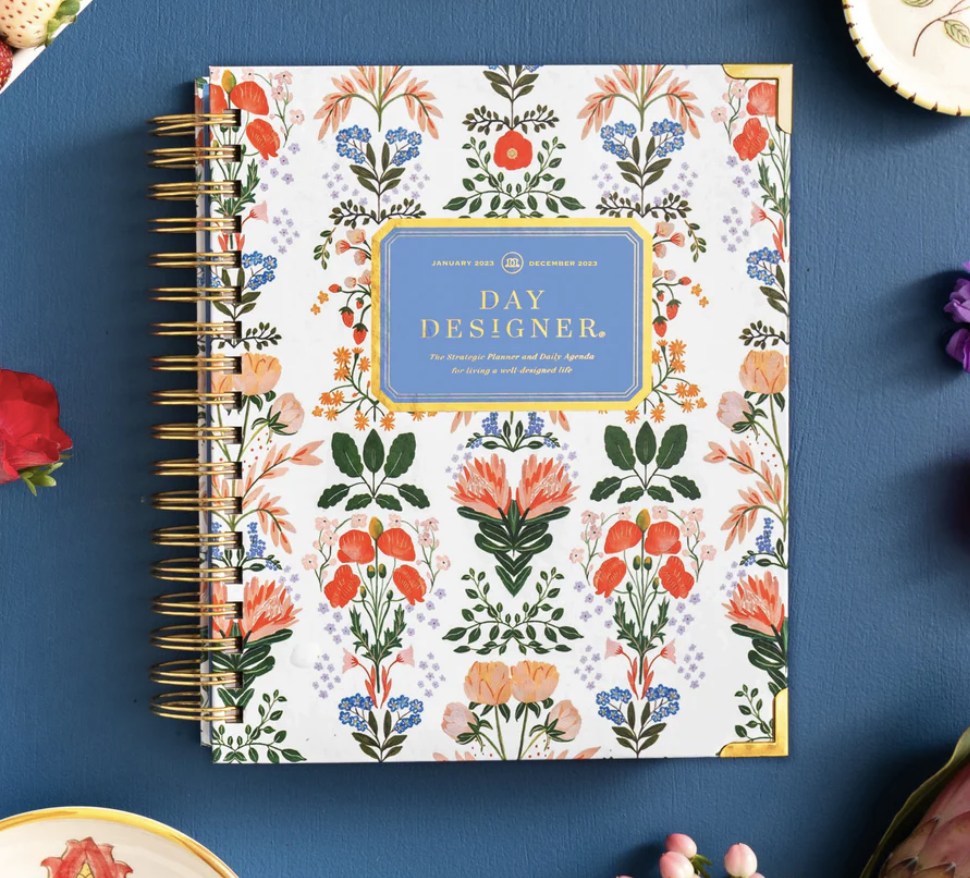 I don't know about you, but I like something that's visually bright and airy (and reminds me of spring) to get me through the winter doldrums. With this Poppy Garden planner by Day Designer, you can plan each day for success!
It includes goal worksheets, monthly calendars, and daily planning pages to help you achieve balance and productivity — all accented with flora and fruit lovingly arranged in a colorful yet organic color palette.
4. Big Plans Foiled Planner
We've got big plans for 2023, and so do you! Might as well shout it to the world!
This "Big Plans" planner by Papier speaks volumes. It houses monthly goals, important dates, and wishlists on high-quality paper between motivational covers. If you're feeling sluggish on any given day, just flip to the back cover where the gold foiled letters urge you to "go get 'em!"
Bonus Journal for Moms: Thoughts Between Us Journal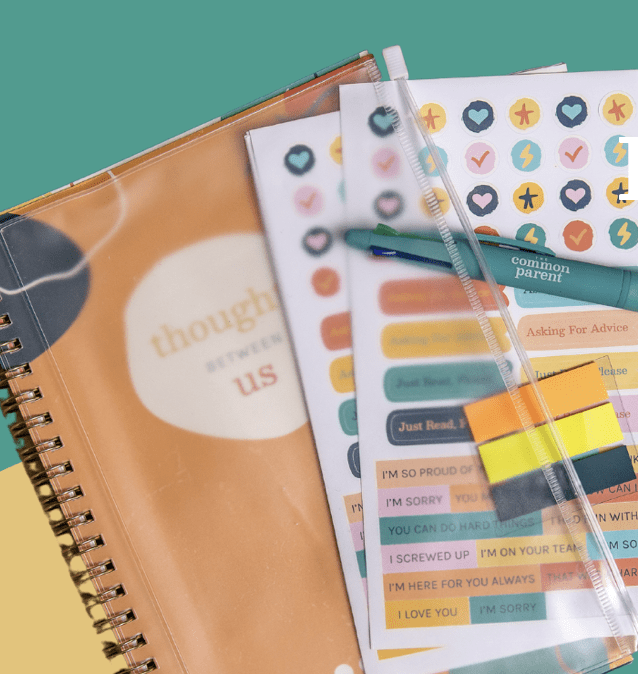 While not a daily planner per se, this was so cool and unique, I wanted to include it. The Thoughts Between Us Journal is part of mom duo Cat & Nat's new site, The Common Parent. It allows parents and kids to speak freely by writing to each other in the journal.
"We launched 'Thoughts Between Us' as a safe space to check in and leave notes for each other," Cat and Nat tell HelloGiggles. "We've heard of kids coming out to their parents in the journal as gay, or saying why something was hurtful to them — things they were afraid to share in person."
"If the child feels safe enough to say something, they can put it down there," says Cat and Nat. "It's a low-pressure way for parents to communicate with their kids and to break down the formality of sitting across the table from each other."
You can get the journal free when you sign up for the subscription-based site.
Jené Luciani Sena is an accredited journalist and internationally-renowned bestselling author, regularly seen on national TV outlets such as Access Daily, Today and Dr Oz. Touted as one of Woman's World Magazine's "Ultimate Experts," she's a TEDTalk speaker and a busy Mom of 4.
Read more