This Daft Punk pop-up is eye candy AND music history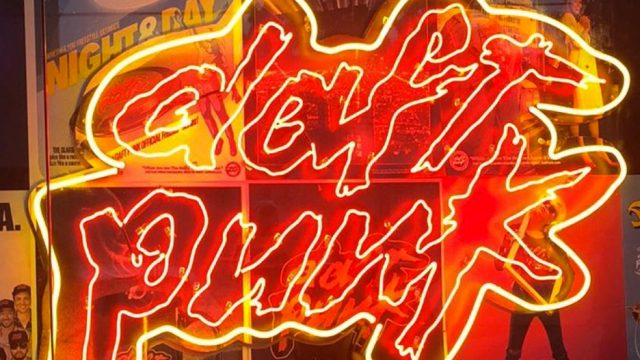 Daft Punk has been laying low publicly for a while. Still, the iconic French robot rock duo has kept busy behind the scenes. They showed up on some of The Weeknd's new songs and are performing with him at the Grammys tonight.
But that's not why we're here. Los Angeles's Maxfield Gallery is hosting a Daft Punk pop-up featuring an incredible array of memorabilia, including robot helmets on display for the first time ever.
The notorious private duo have, in recent years, let their iconic imagery speak for themselves. Music fans of a certain age can remember their ubiquitous robot helmets and pyramid stage sets. But, it's been a hot second since the duo's performed. What better way to remind fans of all generations about how dope their vision and legacy is than by laying it all out?
But that's not all. As befitting a pop-up on Melrose Avenue, the Daft Punk pop-up is suffuse with ~*fashion*~. This includes limited collaborations with new school brands like Enfants Riches Déprimés, Darkdron, and Off-White.
Ready to check it out? Alas, this pop-up is currently only at LA's Maxfield until the 19th. But if you want to live vicarious through social media, the Maxfield Gallery Instagram location page is your friend. Daft Punk forever.