John Lithgow and Mel Gibson play granddads in the new trailer for "Daddy's Home 2," and what a combo
The days of Daddy's Home seem far, far away in the first trailer for Daddy's Home 2.
The original saw biological father Dusty (Mark Wahlberg) and stepfather Brad (Will Ferrell) in a bitter rivalry for the affection of the kids and the kids' mother Sara (Linda Cardellini). But, they worked things out.
That's right, Dusty and Brad are basically BFFs now, and we're just going to go ahead and assume they share broken-heart friendship necklaces.
You'll sense the besties-forever vibe through their enthusiastic discussion of whether to pick up treats for a get-together or bake them in this look at the sequel. (Dusty does appear to have a bit of a sassy side to him still, as we see him yell at someone honking at Brad in the car drop-off line for school).
So, all is fine and dandy, right?
https://www.youtube.com/watch?v=2MddEE_tC_w?feature=oembed
Wrong, so wrong, because now Dusty and Brad have Dusty's father, Mr. Mayron (Mel Gibson), to contend with. He's crass, and basically an extreme version of Dusty. There's also Brad's father, Mr. Whitaker (John Lithgow), who couldn't be sweeter or more family-friendly — so the opposite of Mr. Mayron.
Can we just take a moment to take this in? Gibson and Lithgow are playing the granddads in this?!
Here's Gibson looking super cool as he comes down the elevator at the airport to meet Dusty — a callback to when Dusty did the exact same thing in the first film, but to meet Brad.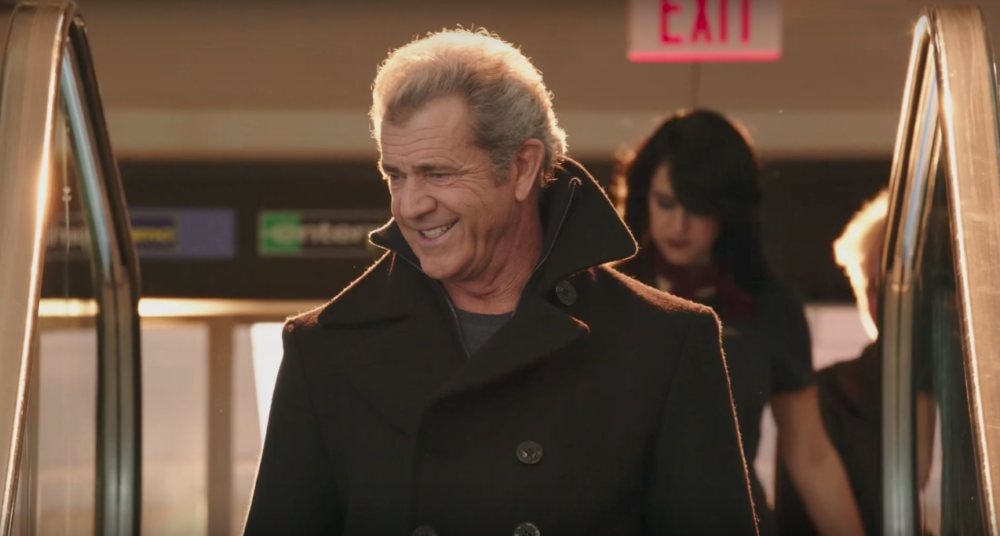 Now, here's Lithgow arriving at the airport and about to meet Brad. He doesn't look remotely cool, but he's so damn excited and it's adorable.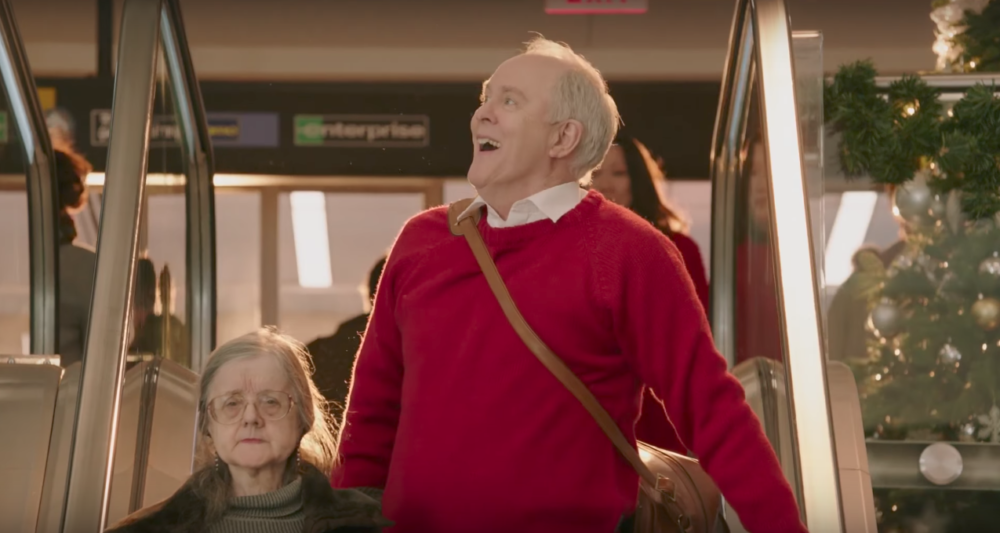 What a combo, right?!
The film also stars John Cena, but he's nowhere *tears* to be found in this trailer — so we'll anxiously await the next one. Daddy's Home 2 is directed by Sean Anders and scheduled to hit theaters on November 10th.