This dad wrote a children's book featuring Asian girls after he couldn't find any for his daughter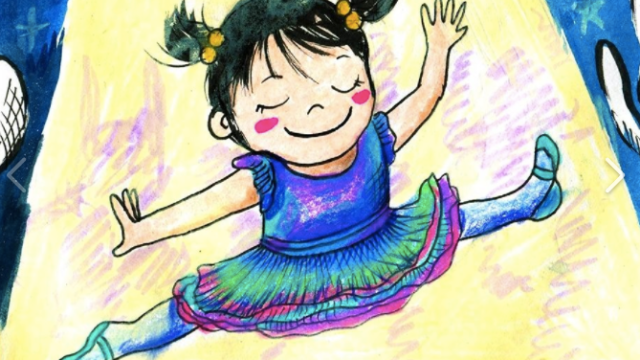 If you're not white, it can be hard to find characters that look like you in movies, on TV, and even in books. Especially children's books. Which is why one frustrated dad wrote his own children's book featuring Asian girls for his daughters after realizing that there were none, or the ones that did feature Asian characters centered around "cultural themes like Chinatown, Chinese New Year, or Chinese characters," according to Jerry Zhang, the father of 2-year-old Madison. (Actually, it was when the toddler wondered out loud why Eloise wasn't Asian that the idea came to him.)
Zhang adds that that was good, too, but that he was which was "really looking for books that followed just the story about a really cool and awesome child that just happened to be Asian." Sometimes if you want something done right, one has to just do it themselves.
He wrote Pepper Zhang: Artist Extraordinaire!, and the little girl in the book is based on his daughter. Zhang was going to just stick to the one for his girls, but then realized that there are probably tons of Asian families (and non-Asian families) that could benefit from the books.
So he started Little Ning books, partnering with illustrator Trisha Hautéa, using Kickstarter, and has already raised almost $30,000 to write more stories.
Pepper Zhang is described as a "imaginative, quirky, fiery little girl," who discovers that she wants to be an artist. Zhang hopes that future books will document more of her adventures. He also plans to do a book about a "brave" Asian boy, too.
Zhang wrote on the Little Ning Books website:
"My goal is to show them that being funny and interesting is not exclusive to only certain children. Asian children can be just as imaginative and unique as the long-standing iconic book characters that exist today, I didn't have Pepper Zhang or anything similar when I was growing up, but I can try to make sure that my children and other children do.
He's right — as of 2016, only seven percent of children's books featured Asian characters. That's absurd. If you want to see more books like Pepper, you can pre-order a book now or donate to the Kickstarter.