This dad got Twitter to help make his terminally ill son's dream of meeting J. Cole come true, and it worked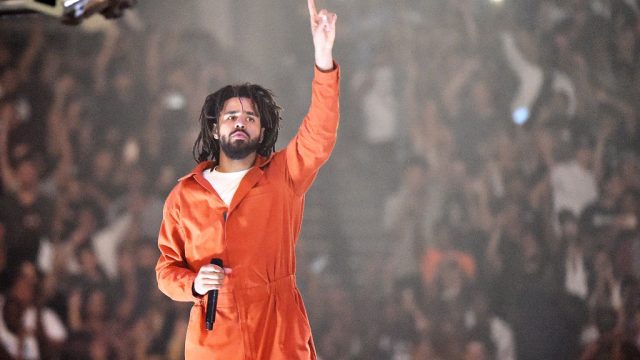 Twitter isn't always a bad place. One dad set up a Twitter account just so he could try to get the attention of J. Cole, his son Collin's favorite rapper — and it actually worked.
Collin, who is 13 years old, was recently diagnosed with stage 4 cancer and all he wanted was to meet J. Cole. Because his son had met rapper Bas at a previous concert, dad Robert Griffin tweeted to the rapper again, sharing the photo of Bas with Collin and asking for help connecting Collin with Cole.
Bas responded quickly, telling Griffin to check his DMs. While the rest of the conversation was private, Bas was able to help Griffin with his quest.
Collin suffers from rhabdomyosarcoma. According to the GoFundMe set up by Collin's older brother, Austin, the cancer is so rare there is only one diagnosis in the U.S. per day day.
Austin describes his little brother as "by far the most caring, compassionate, loving individual I've ever met in my life." Though Collin's prognosis is grim, Austin is sure "this is an uphill battle that we're going to win."
Because of Collin's heart and love for others, his father would stop at nothing to make his dream come true.
Tweeting to Bas proved to be successful, because last week Collin's dream came true. In photos shared by Griffin, Collin is seen sitting and talking with J. Cole, getting a warm hug from his favorite rapper, and posing with Bas and Cole.
Robert expressed his gratitude in the tweet, saying "Dreamville [Cole's record label] truly is a family."
We are so happy Collin got to meet his favorite rapper; he and his family are in our thoughts. #Collinstrong