What we currently know about where sex trafficking victim Cyntoia Brown is now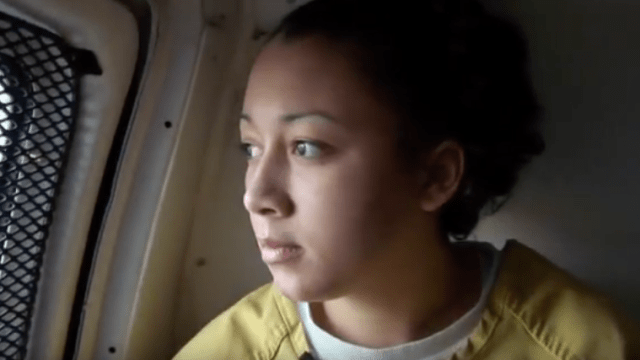 In 2004, then 16-year-old Cyntoia Brown was sentenced to life in prison for killing 43-year-old Johnny Mitchell Allen, who had bought Cyntoia for sex. According to her sentence, Brown will be eligible for parole after serving 51 years.
In 2011, filmmaker Daniel Birman produced a documentary after following Brown's case for seven years. The film revealed how Brown had been raped and abused during her childhood, and was ultimately a victim of the sex trafficking industry.
Brown's case and Birman's film helped change Tennessee law in 2011. Now, any person 18 years of age or younger cannot be charged with prostitution, meaning if Brown's case came to trial in 2017, the court would treat her as a child human trafficking victim. Yet she still sits in prison serving a life sentence.
Derri Smith, the Founder of End Slavery TN, told local Fox 17 News Nashville, "She did kill someone, she deeply regrets it, but she was a child and she was being exploited."
Recently, an image of Brown taken from Birman's documentary has gone viral, and has even been shared by stars like Rihanna and Kim Kardashian West. The caption included with the photo briefly summarizes Brown's tragic story. Those who are sharing the photo are doing so using the hashtag #FreeCyntoiaBrown.
Presently, a dedicated group of people in Brown's hometown are working on a clemency campaign to free the now 28-year-old. They desperately want the Governor and Parole Board to reconsider Brown's sentence. The laws have changed and Brown has done a great deal of positive work behind bars.
The most recent photo of Brown is from her December 2016 graduation from Lipscomb University, which is where she earned her Associate's Degree.
She's currently working toward her Bachelor's Degree while holding a position as an unpaid consultant for the Juvenile Justice system, Fox 17 reports.
https://www.instagram.com/p/Bbxaon0nWPy
The social media campaign will hopefully bring awareness to a case that has stolen 13 years from a sex trafficking victim's life. If Brown's case is reconsidered, her freedom will mean the world, not only to her, but for others who have fallen victim to the same tragedy.