In amazing news, Cyntoia Brown has finally been released from prison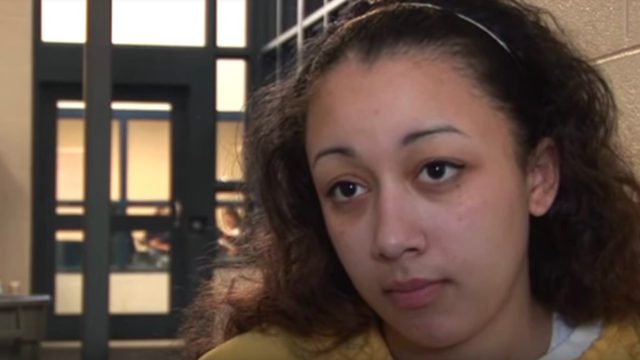 Update, August 7th, 1:10 p.m. EDT: Finally, it's official: The Tennessee Department of Corrections announced that Cyntoia Brown was released from prison early this morning, August 7th. Now 31, sex-trafficking victim Brown was 16 when she was sentenced to life in prison for killing the man who bought her for sex. Her sentence was commuted on January 7th by former Governor Bill Haslam.
In 2004, then-16-year-old Cyntoia Brown—who was a victim of sex trafficking—was sentenced to life in prison for killing a 43-year-old man who had bought her for sex (and allegedly abused her in the past). Her story gained national attention when a documentary about her life, titled Me Facing Life: Cyntoia's Story, was released in 2011,and activists have been advocating for her release for years. Now, more than 14 years after her initial imprisonment, Brown has finally been granted clemency (which means that, yes, she will be released).
https://www.youtube.com/watch?v=I4OZoW8GA_c
On December 6th, 2018, the Tennessee Supreme Court ruled that Brown would have to serve at least 51 years of her prison sentence. However, the Tennessean reports that today, January 7th, Governor Bill Haslam granted clemency to the 30-year-old. She will be eligible for release on August 7th, after which she will spend 10 years on parole. Under the conditions of her release, she will have to get a job, attend counseling sessions, and perform at least 50 hours of community service, which will include working with at-risk youth.
"Cyntoia Brown committed, by her own admission, a horrific crime at the age of 16," Haslam said in a statement, per the Tennessean. "Yet, imposing a life sentence on a juvenile that would require her to serve at least 51 years before even being eligible for parole consideration is too harsh, especially in light of the extraordinary steps Ms. Brown has taken to rebuild her life."
In a statement that Brown's lawyers provided to the Tennessean, Brown thanked Haslam for his "act of mercy."
"With God's help, I am committed to live the rest of my life helping others, especially young people," the statement continued. "My hope is to help other young girls avoid ending up where I have been."
Brown's release is long overdue, and we're glad she's finally getting the justice she deserves. August can't come soon enough.
Originally published January 7th.