Reminder: Cynthia Nixon won a Grammy, and the reason why will make you want to vote for her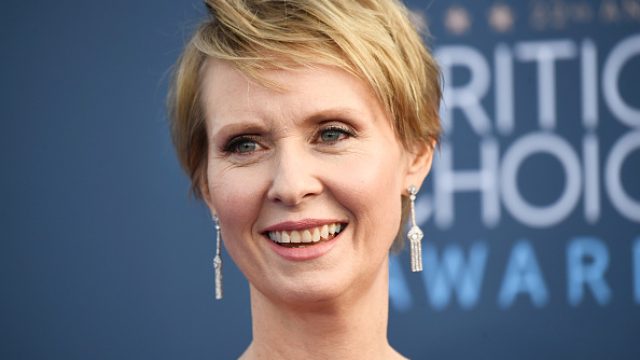 In case you haven't heard, Cynthia Nixon is running for governor of New York. The former actress is most well known for her role as Miranda Hobbes on Sex and the City, but her career as an entertainer has been varied and successful. She has won several awards, even including a Grammy. But what was Nixon's Grammy for?
The Grammy Awards are known for honoring members of the music industry. But Nixon doesn't have a secret career as a singer. Rather, in 2009, she won the Grammy Award for Best Spoken Word Album. What did she record, you ask? Nixon was responsible for narrating the audiobook of Al Gore's An Inconvenient Truth. Beau Bridges and Blair Underwood also took part in narrating the audiobook, and they were also recognized with Grammy Awards for their work on the recording.
Nixon's Grammy isn't the only award she has, though. The actress has also received Emmys for Sex and the City and Law & Order: Special Victims Unit, and she won Tony Awards for her work in the plays Rabbit Hole and The Little Foxes. This makes her one Oscar shy of having an EGOT — the prestigious honor of winning an Emmy, Grammy, Oscar, and Tony. Other celebrities close to getting an EGOT include Viola Davis, Lin-Manuel Miranda, Maggie Smith, and Elton John, so Nixon is in great company.
Given Nixon's history of activism and track record of progressive political views, we're not surprised at all that she helped narrate Gore's book. But knowing that she did and that she won a Grammy for it makes us admire her even more. We hope that, if elected, Nixon continues to spread knowledge about the truth of climate change. We'll be rooting for her as she campaigns to be the next governor of New York.