All the ways Cynthia Nixon has fought for political change — and there are a lot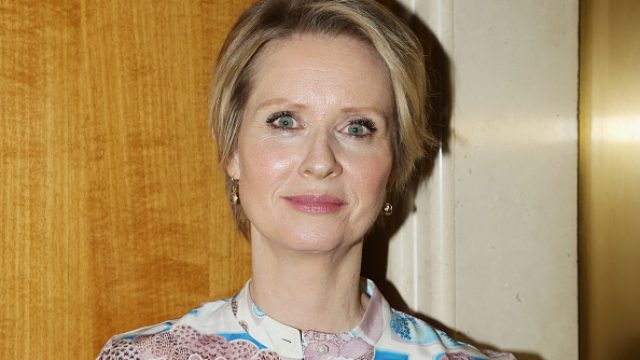 Yesterday, March 19th, Cynthia Nixon officially announced that she is running for governor of New York. Celebrities have successfully run for political office before (just look at President Donald Trump), but even though she is most famous for portraying Miranda on Sex and the City, Nixon actually has a long history of political involvement and activism. Let's take a look at some of the things she's done over the years.
Nixon has fought for public education.
One of the causes the former actress has been most involved with is public education. According to her campaign site, Cynthia for New York, Nixon is a graduate of the New York public school system, and she is passionate about improving public education. She met her wife, Christine Marinoni, when the two were campaigning for smaller class sizes in New York City. Nixon has also served as a spokesperson for the Alliance for Quality Education, which advocates for more state funding for public schools. And according to the New York Times, she has even been arrested for participating in a protest at New York's city hall.
"We marched on up, sat down, and blocked the entrance," she told the Times. "The police very politely asked us to move, and we declined. They pulled up the police van and put us in."
And she and her wife are advocates for LGBTQ rights.
In 2011, Nixon and Marinoni lobbied the New York state legislature in Albany for same-sex marriage. Nixon's activism even resulted in her being honored by both GLAAD and the Human Rights Campaign for her efforts.
Her family participated in the Women's March.
Nixon's social media accounts are full of photos of her and her children protesting as part of the Women's March on January 20th. They even took the subway to the march.
She also supports Planned Parenthood.
Nixon is an outspoken pro-choice advocate who has supported Planned Parenthood. She is even scheduled to give the keynote address at the nonprofit's Dallas Area Awards Luncheon.
Nixon's political involvement demonstrates that, although she has no formal political experience, she is dedicated to bringing about change — a trait that's important for any politician. With her strong values and commitment to activism, we would definitely support Cynthia Nixon for New York.