Cynthia Nixon is still disappointed by this fan-favorite "Sex and the City" movie scene for how it portrayed women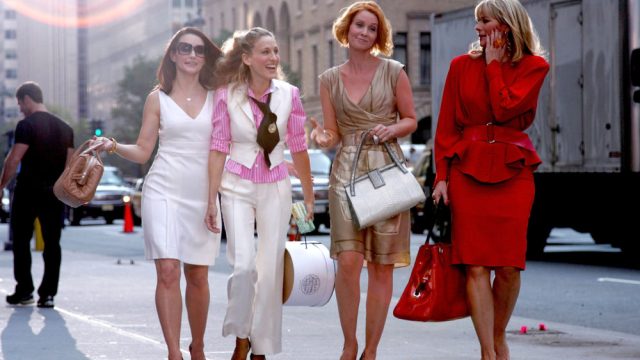 The Sex and the City movie came out in 2008, and yet all these years later Cynthia Nixon can't shake her feelings about one of the most iconic scenes in the film: the closet scene. There's a moment in the first Sex and the City film where Big surprises Carrie by building her a closet. Nixon said that when that scene came on screen at the premiere, the audience lost their minds and cheered for the luxurious walk-in closet. Of course they did, because fashion is definitely at the heart of this show, but so are empowered women who trek through life on their own terms. During an appearance on the Wendy Williams Show, Nixon explained why this scene particularly "devastated" her.
"I was a little devastated," she told Wendy Williams (via Just Jared). "It seemed to me that the show was so much about female empowerment and about women making their own choices and women standing up for what they wanted and supporting themselves. So, to me, to have this [scene] be a climax of the film, that your very wealthy husband built you a really nice closet for your clothes, I thought, 'Wow, that's not really what you love about the show, is it?' Cause that's not what we were making it for."
Nixon also expressed this sentiment back in 2013 when she told The New York Times, "Is this what these women think true love is? A man who has enough money to buy you a walk-in closet? I found that devastating. Maybe that's a strong word, but I was disheartened."
https://www.youtube.com/watch?v=D3ISet8OEmg?feature=oembed
Honestly, we need to re-watch Sex and the City now in 2018 with our woke glasses on, because 2008 feels like a lifetime ago culturally. In related news, can Nixon just be governor of New York already, because we seriously need more feminist politicians like her.