This company reminds us that giving women control of their reproductive health is a step toward equality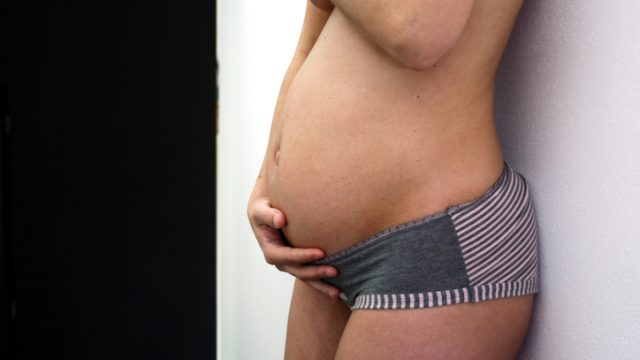 During a time when women's reproductive rights are under vicious attack by both Donald Trump and the GOP-controlled House and Senate, many of us have learned that access to family planning options for all women can't be taken for granted in America. But this has been the case for women in developing nations for years. Cycle Technologies, a company founded by Leslie Heyer, gives women control over their bodies and reproductive health through tools that track their fertility so they can more easily prevent or plan pregnancy.
For the 214 million women worldwide who have an unmet need for contraception, Cycle Technologies is invaluable in preventing unplanned pregnancies.
Heyer told HelloGiggles that when she founded Cycle Technologies, it had the broader purpose of helping organizations and researchers do market analysis and develop business capabilities. One of the company's first projects involved helping a research organization find a company that would take on the production, distribution, and marketing of a new family planning option they'd developed.
"It was through this project that I learned about reproductive health, the challenges in the family planning space, and the real impact that this has on women's lives," Heyer said. "I became passionate about the need to provide women with more innovative contraceptive options that really address their needs. This work shifted our company mission and we evolved into a social impact company with a focus on reproductive health."
Heyer told HelloGiggles that it didn't take long for her to fall in love with the mission of helping women prevent unplanned pregnancies and start families at the right time in their lives, if they do want children.
In addition to being incredibly common, unplanned pregnancy has severe repercussions. "[It] limits [a woman's] educational opportunities, her financial opportunities; it impacts her health, and the health of her kids," Heyer said. "It puts people in poverty and keeps them in poverty."
In contrast, when women are able to control when they get pregnant, they have healthier pregnancies, healthier children, and are better able to take care of themselves and remain involved in their communities.
"It seems to me that the biggest impact we can make is by investing in women and girls," Heyer said. "Giving women contraceptive options that really meet their needs is one of the first and most important things we have to do."
In late 2002, Cycle Technologies launched CycleBeads, a 95% effective way for women to plan or prevent pregnancy by tracking their menstrual cycles. The impact of CycleBeads has been far-reaching. The Turkana population in Kenya, which has largely rejected the majority of contraceptive methods, embraces CycleBeads because it works within their cultural context. Although it's common for Turkana women to want many children, CycleBeads allows them to space out their pregnancies — which can make the difference between life and death.
https://www.youtube.com/watch?v=IOc52fLL3h8?feature=oembed
"The most important way we empower women is by giving them accurate, actionable information that they can use to meet their reproductive goals. We are focused on providing women with easy-to-use, effective fertility awareness methods," Heyer said. "Contraception and being able to make decisions about when and if we will have children is foundational to women's empowerment. So being able to help address women's family planning needs is our most important work."
In terms of reproductive rights, Heyer described the past 15 years as a pendulum and said that we're currently in a challenging time, both nationally and globally. "It feels more like it did back in the early 2000s when there was just less funding overall and a sense that contraceptive access was not as much of a priority for leaders," she said.
Thankfully, there are companies like Cycle Technologies that empower women when the government attempts to take away our bodily autonomy. Although the company's strong focus is on pregnancy planning, Heyer emphasized that its methods and products also seek to provide women with an understanding of how our bodies work.
"Having an understanding of how your body works is powerful regardless of how you use that information. Simply knowing when you can get pregnant, when your period is coming, if you have possible health issues that you need to address, is all important to feeling like you have control over your own bodies," she said.
Furthermore, many women who do have access to contraception prefer to not use it because of the side effects. Cycle Technologies provides women with methods of birth control that don't have side effects, but still allows them to decide if and when they plan to get pregnant.
Whether CycleBeads is a woman's only option or the one that happens to fit best with her health and lifestyle, a variety of birth control options empowers all women by giving us control over our reproductive health.