The CW just greenlit a new comic book show — but not the kind you'd think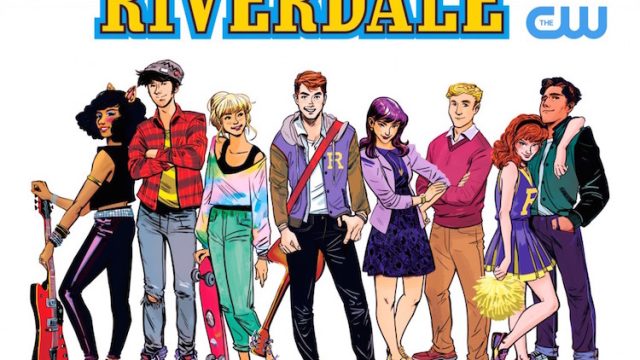 The CW is the master of the comic-for-TV genre, and their latest contribution, Riverdale, is an updated version of the popular high school comic book, Archie.
Sure, there's a lot of superheroes on the network, now, but ever since Gossip Girl logged it's last entry, there has been a teen high school drama-shaped hole in our heart. Riverdale looks like it could fill that hole and then some.
MTV.com describes the show as, "a bold and subversive take on the seemingly wholesome town of Riverdale and its teen residents Archie, Betty, Veronica, Jughead, and Josie — yes, as in Josie and the Pussycats."
As is the habit of The CW, the actors are insanely attractive, and there are plenty of abs and cheekbones to go around. You might recognize Cole Sprouse from The Suite Life Of Zack and Cody, as Jughead, Archie's once and former bestie. false
You might also see one your favorite 90s heartthrobs returning to the teen soap universe from the world's most famous zip code, with Luke Perry joining the cast as Fred Andrews. Archie will be played by K.J. Apa, and we're already rooting for him to have his shirt off for the duration of the series run.
The one-hour drama will be written by Archie Comics Chief Creative Officer Roberto Aguirre-Sacasa and produced by Warner Bros. Studios and Berlanti Productions, reports ArchieComics.com.
Greg Berlanti, from Berlanti Productions is teen drama royalty, having brought us the worlds of Dawson's Creek, The Arrow, and The Flash. Berlanti is also the creative force behind the hit Blindspot, and has produced some of our favorite movies. We were sold at the mention of Dawson's Creek, so, it sounds likely that Riverdale is going to be big.
Berlanti, as you probably already know from the hours you spent watching his dozens of shows, doesn't shy away from tackling tough and topical issues, telling The Hollywood Reporter, "Even in the pilot, we deal with some of those issues. There's a gay character, a closeted character, a child on medication."
With so many juicy stories, it's hard to imagine this won't be worth watching every week! We're already fans.