CVS is expanding into more Korean beauty, and our bank accounts have never been happier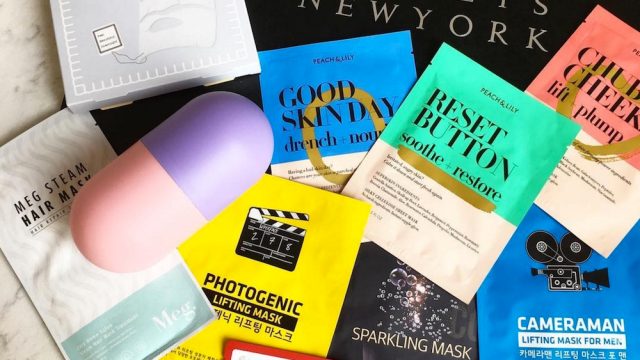 We are nothing if not enthusiastic shills for a good beauty dupe. Older generations of women hoarded their coupons for grocery store deals and drugstore beauty sales, and we are carrying on this legacy with updated technology. So it is relevant to our interests that CVS is getting into K-beauty in a big way, according to a report from WWD.
We already know that CVS was expanding their beauty section to accommodate more of everything, but more particularly, they decided to create their own line of Korean style sheet masks, as well as add more Korean Beauty products to their shelves.
However, the latest report from WWD shares that the expansion into K-beauty will be more comprehensive than we dreamed!
The founder of the Korean skin care brand Peach and Lily, Alicia Yoon, is the guru CVS handpicked to curate their K-Beauty collection.
Now we know it's going to be good.
Starting in April, over 2,100 CVS stores will feature K-beauty sections.
The prices will range from $3 for a mask to $30 for facial moisturizers. So it's all relatively affordable.
While speaking with WWD, Yoon shared that this is a milestone for K-Beauty in the U.S.,
"CVS will be the first retailer of its kind with such reach and visibility. Going into so many doors, this is going to be a really big contributing factor, propelling [South] Korean beauty forward in terms of awareness."
As selfish lovers of everything K-beauty, we are fully on board for the expansion of this vision!