The most crushingly cute Meghan and Harry moments from their first royal tour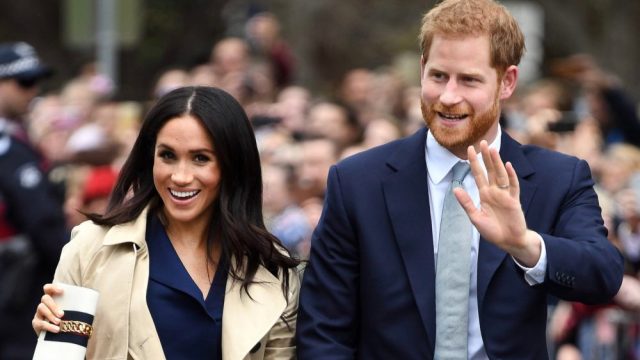 It's been a whirlwind year for Prince Harry and Meghan Markle. The Duke and Duchess of Sussex got married in May, and now they're officially expecting a royal baby. But before they start preparing for their new lives as parents, the two royals are busy exploring Australia, New Zealand, Tonga, and Fiji on their first overseas royal tour.
According to CNN, Harry and Meghan arrived in Sydney, Australia on October 16th, and since then, they've been busy making appearances across the country. So far, they've received gifts, greeted fans, and even debuted the royal baby bump. And there's sure to be so many more adorable moments on the 16-day trip.
Without further ado, here are Prince Harry and Meghan Markle's cutest moments together from the royal tour (because we know that's what you came for):
1 When they met Harry's "favorite Aussie."
On October 15th, the couple met Daphne Dunne, a 98-year-old widow whose husband died in World War II. Dunne formed a special bond with Harry after chatting with him in both 2015 and 2017. This time around, she met Markle and congratulated the couple on their big baby news (and even gave them a card).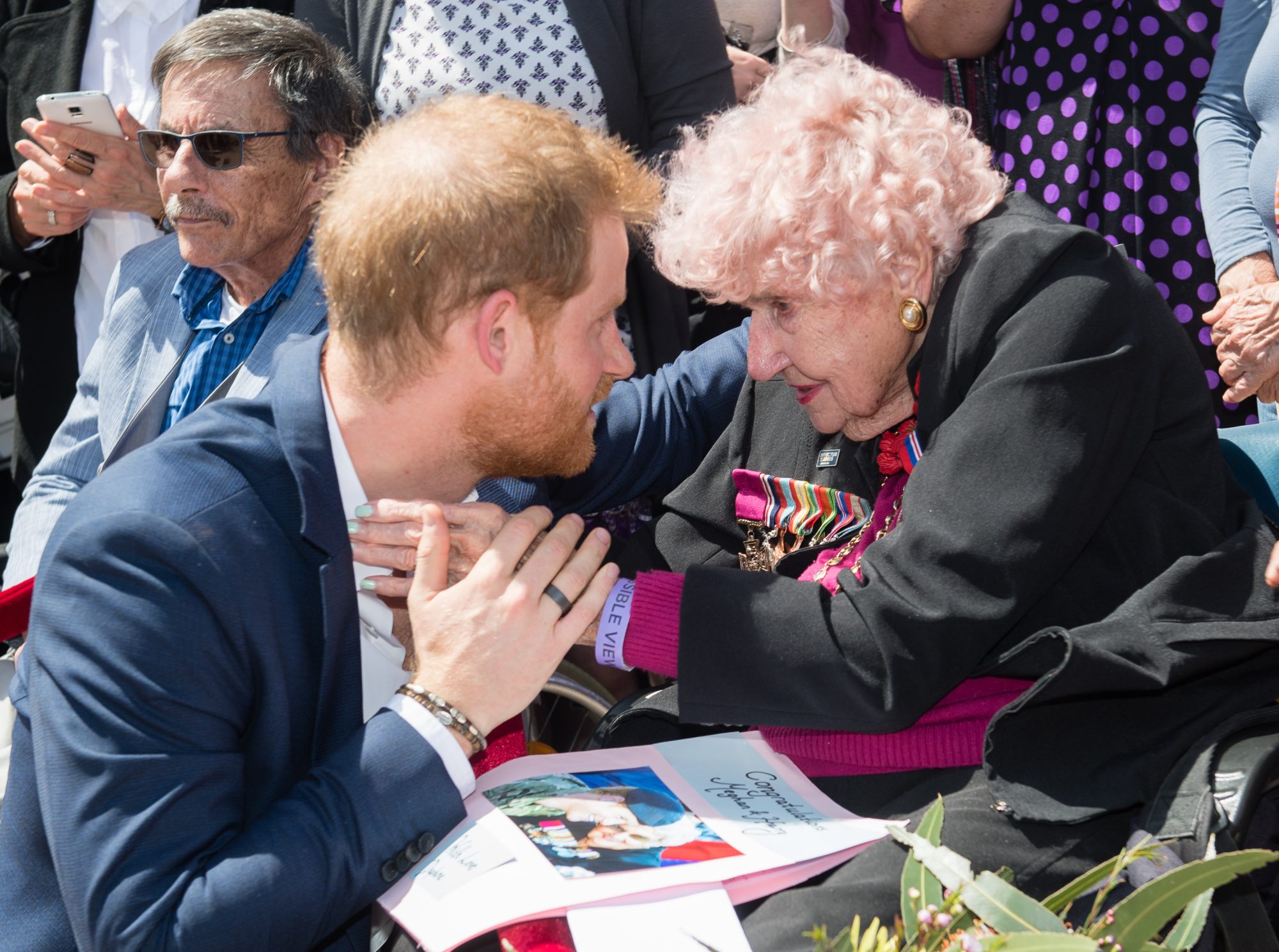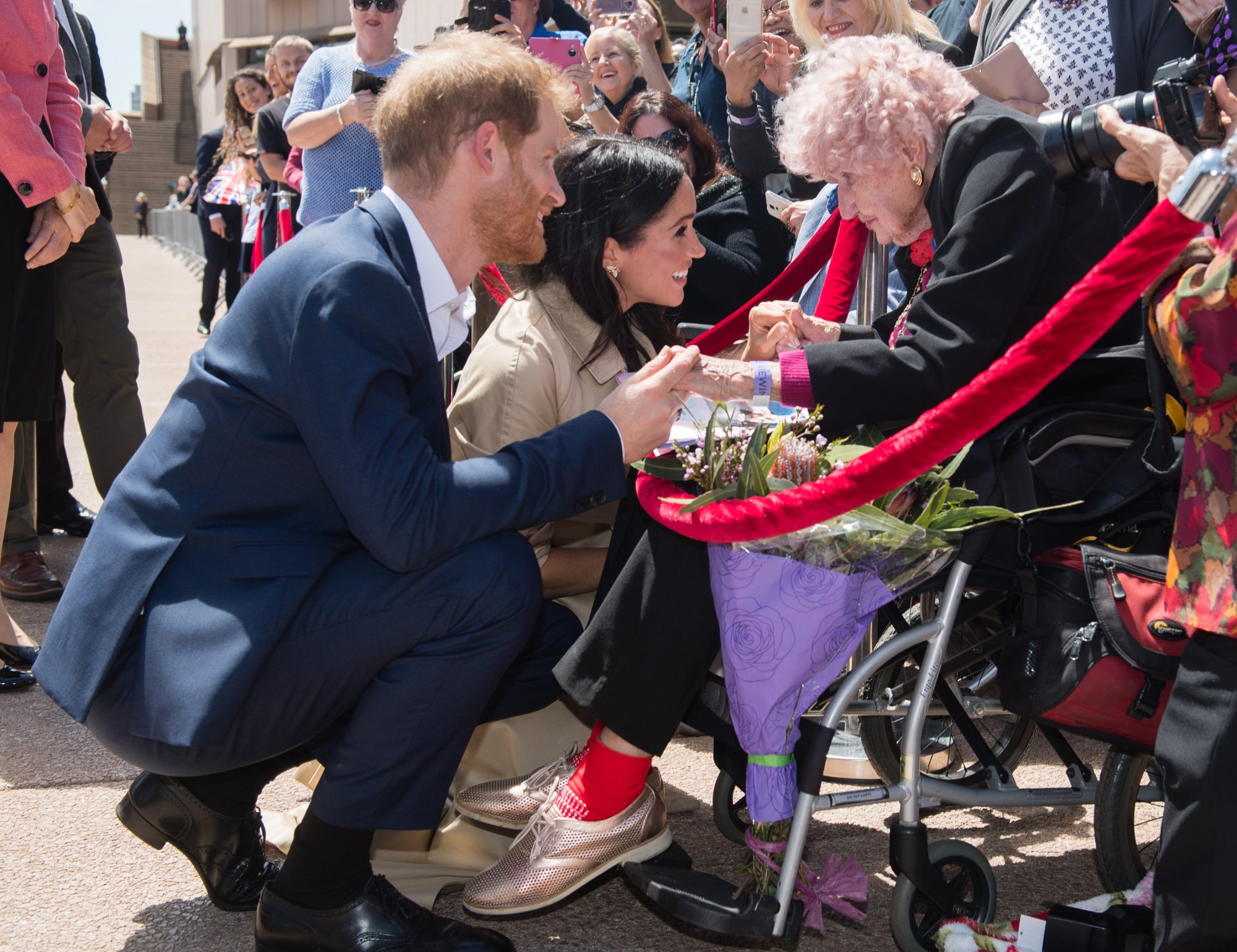 2 When Markle shared her homemade banana bread at a royal event.
Rebeecca English, royal correspondent for The Daily Mail, reported that Markle brought a loaf of banana bread to an October 17th lunch at a farm outside of Dubbo, Australia. The duchess reportedly baked the treat herself in the Australian Governor-General's Sydney Mansion. Her recipe was described as "sprinkled with chocolate chips and a touch of ginger."
3 When they hugged an adorable little boy.
In Dubbo on October 17th, People reported that Harry and Markle were greeted by an enthusiastic young fan. The 5-year-old boy gave Harry a huge hug, and seemed fascinated with the prince's facial hair (cameras caught him touching Harry's face before running over to greet Markle). The moment was documented in a series of sweet photos.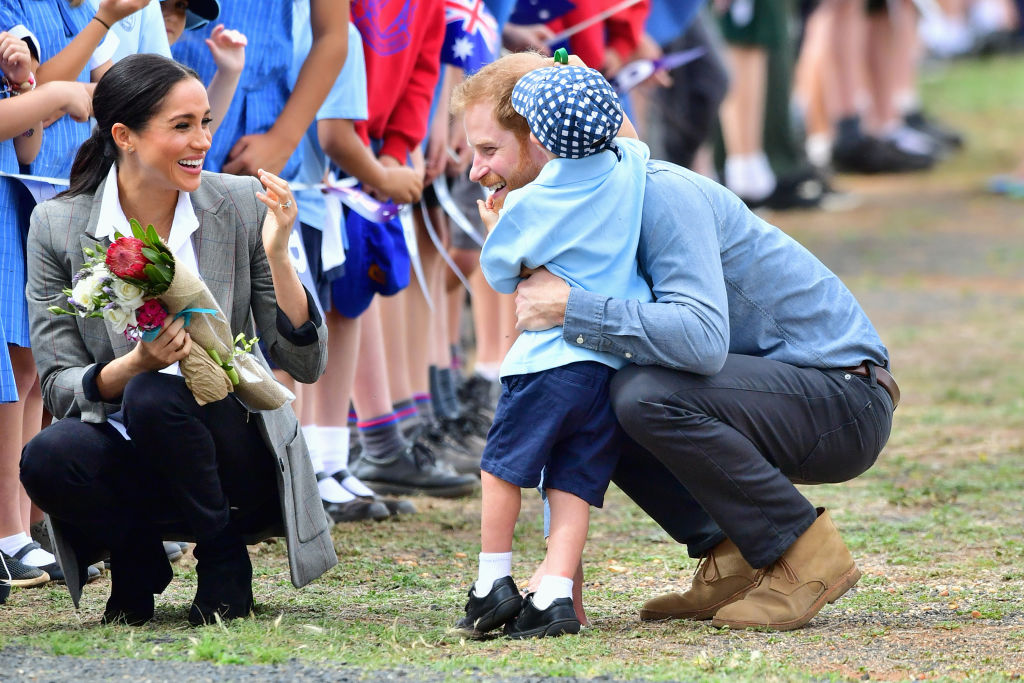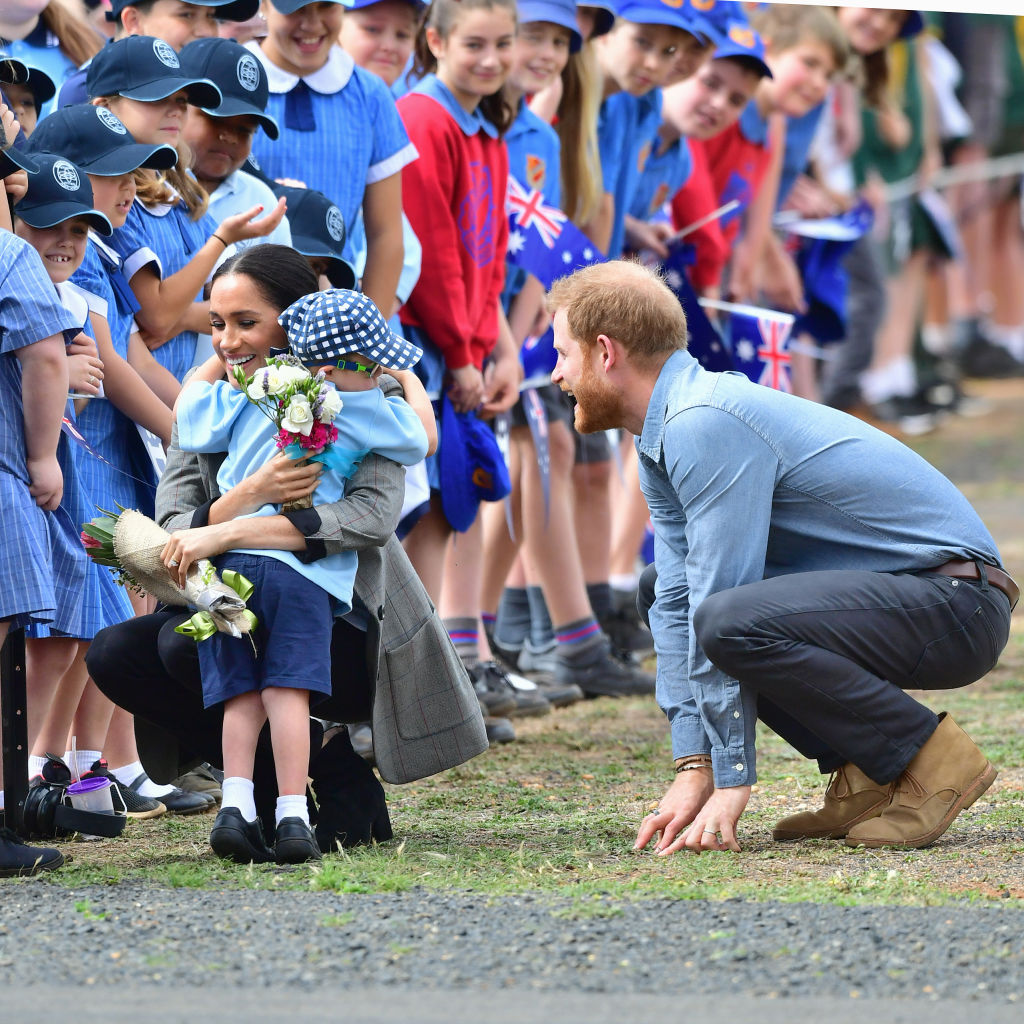 4 When Markle kept Harry dry in the rain.
While Harry gave a speech in the rain on October 17th, Markle was by his side and holding an umbrella to help keep him dry. #PARTNERGOALS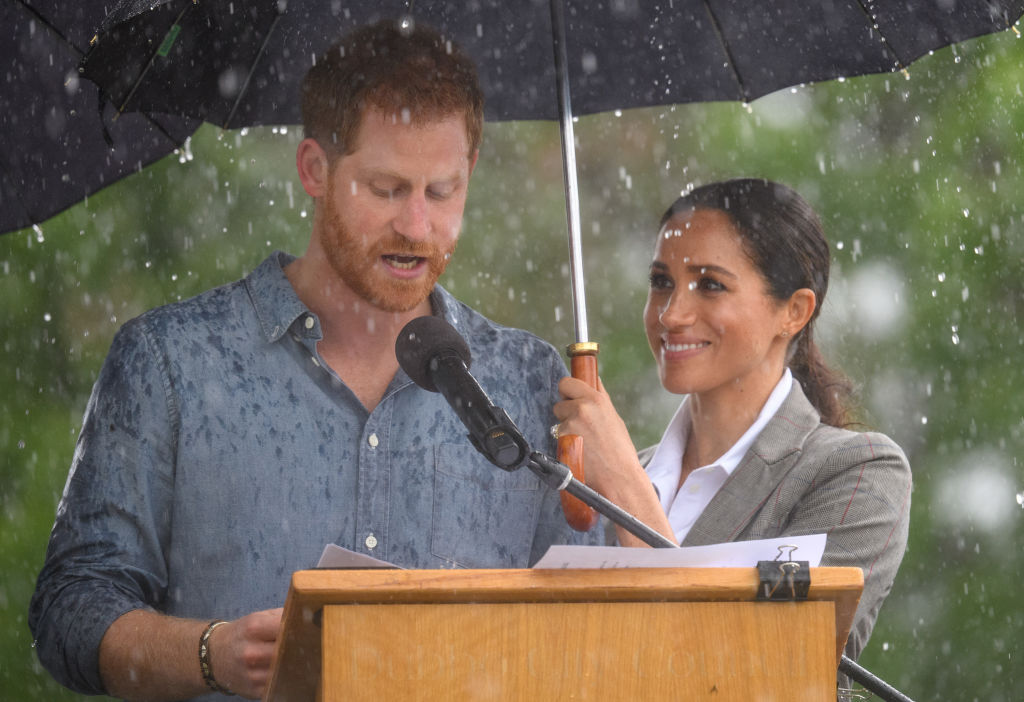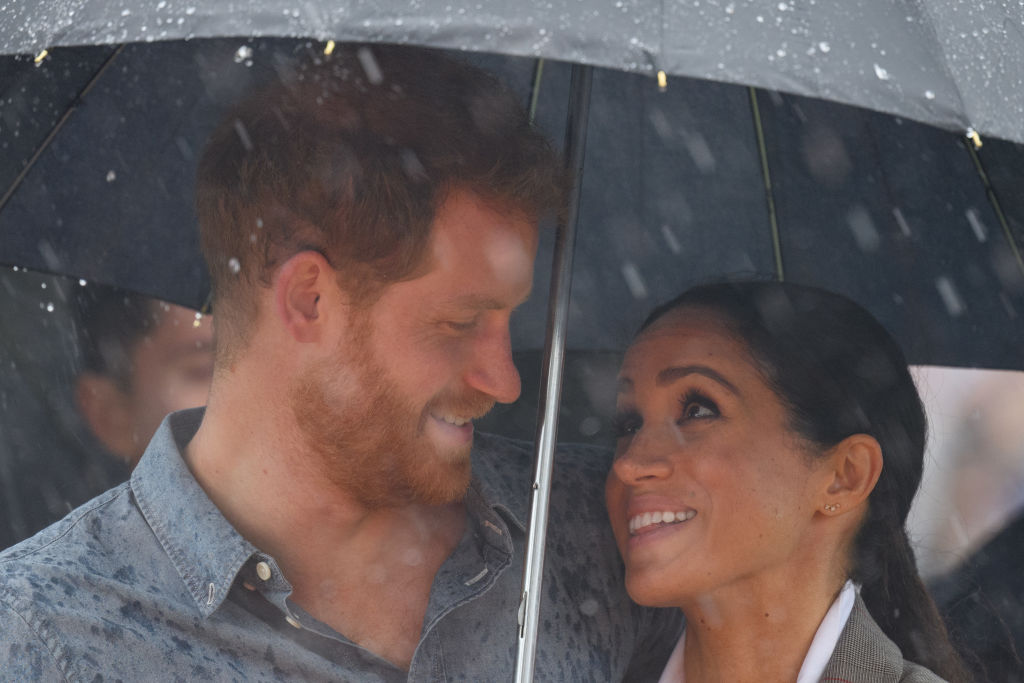 5 When a toy car startled Markle.
Harry and Markle attended a reception at Melbourne's Government House on October 18th, and during the festivities, Markle had a bit of a scare. In a video tweeted by NBC News World, the duchess can be seen jumping—and then laughing at herself—after the launch of a toy Formula 1 car.
6 When they rode the tram like regular people.
After arriving in Melbourne on October 18th, CNN reports that the duke and duchess went for a ride on one of the city's trams. During their ride to the beach, a 12-year-old passenger asked them about potential baby names, and Markle responded that they had "been given a long list of names" they were going to look at. The pair's trip on public transit was well-documented.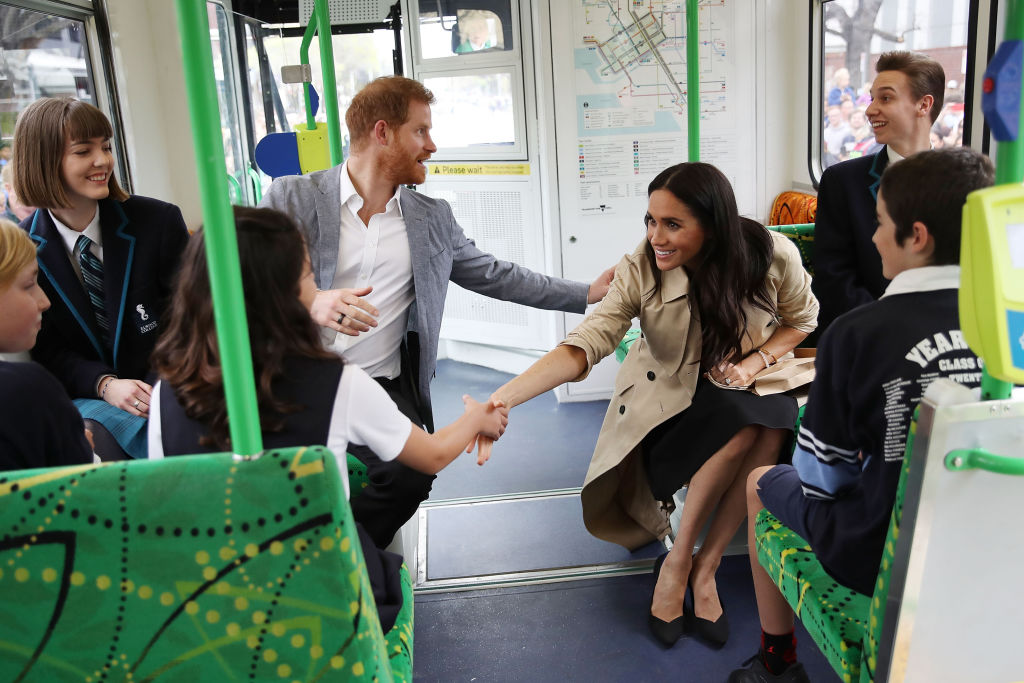 7When Harry couldn't resist holding his wife's hand.
Also on October 18th, the fan-run Instagram account @meghan_harry_news shared a romantic video of the couple engaging in PDA. In the clip, the prince reaches behind his back to hold Markle's hand with both of his own. We're officially swooning.
Needless to say, we can't wait to see more updates from Harry and Markle's first international royal tour.