Here are some of the cutest moments from Bindi Irwin and Chandler Powell's long-distance relationship, because, it's Friday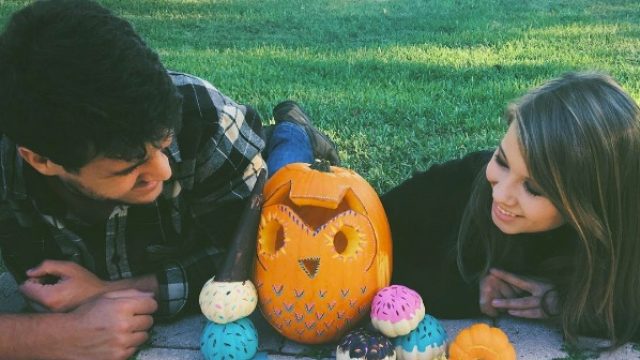 There are many couples who frequently make our hearts melt, but Bindi Irwin and Chandler Powell are extra-special. Maybe it's the fact that she's Australian and he's American, and so they've had to master the tricky long distance relationship thing (which leads to the sweetest goodbye messages); or maybe it's because they're both passionate about animals and living their best life outdoors.
And lucky for us, both of their Instagram feeds are full of loved-up photos from their adventurous life that we take great pleasure in browsing. Like the time they took a happy snap with their koala friend, and paired it with an adorable message.
"I am thankful every day to have you in my life. We've travelled the world together and had some of the most extraordinary adventures. I'm so excited to continue on this beautiful journey with you. Your kindness and strength is inspiring, and your smile will always be my favorite."
What about how playful they were on Halloween?
P.S. Yes that pumpkin is amazing.
Okay, wait! This is like something out of a straight-up fairytale.
We just adore how these two lovebirds are there for each other, and how they spend their (limited) time together seeing the world.
FYI these trips look breathtaking. Maybe we could be a third wheel sometime?
https://www.instagram.com/p/BBf5NsezWQG
"Finding someone who always makes you smile, no matter what happens in life, is pretty wonderful."
OKAY WE JUST MELTED. AND IT'S STILL HAPPENING.
Given the fact that they recently had to say goodbye when Powell went back to Florida, we hope they can be reunited again as soon as possible. We require frequent bursts of love!