Sunglasses that will hide your eyes from any evidence of binge-watching Pen15 late last night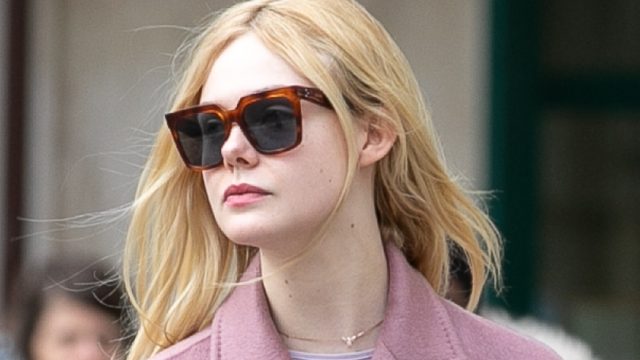 Sunglasses aren't just for wearing when it's sunny outside, but also when it's cloudy, and even when it's rainy. Polarized lenses, especially, filter light and glare, allowing you to see better—they're a good thing to have. And if you've stayed up late binge-watching Netflix, you'll need something to cover up that under-eye luggage.
Since sunglasses are so important, you'll want ones you really love. Choose a pair because they look cute, but wear them because they actually protect your eyes from that too-bright sun. Plus you'll be keeping those aging rays from contributing to the depth of your crow's feet, if that's something you're concerned about.
To help protect your eyes and make you look good, we've put together a list of 17 of our favorite sunglasses, for any kind of budget.
1Peepers Water Color
For retro looks, these will protect your eyes with UV level 400, and they're even available as readers, if you need them. They come in black and teal, but we personally love pink.
2Foster Grant Easton
Polarized lenses at this price is a steal. This type of lenses reduces glare and makes everything you see look a little bit prettier.
3EyeBuyDirect Boardwalk
Metal frames are very cool, and while these are marketed towards men, they'll look good on anybody who wants larger glasses.
18Krewe Valence
When you aren't sure which sunglasses to wear, go with a universally flattering pair like these. While they are pricey, the company offers free replacements should they ever damage or break.
5Quay Cherry Bomb
Statement glasses are a must. Dress up any outfit with these cat-eye sunnies, available in either mirrored or non-mirrored lenses. The large lens size is perfect for covering up a hangover or a too-late night.
6Le Specs Hey Macarena
Round lenses can work for anyone, but especially those with angular or square faces. Whhatever you're working with, these sunnies made with tortoiseshell acetate are classic-cute.
7Quay Farrah
These metal-rimmed glasses are available in both black and gold, depending on your personal style.
8Quay Sahara
Aviators are always cool, and this pair from Quay with pink lenses is even cooler. If pink isn't your thing, they also come with yellow-tinted lenses for an extremely '90s vibe.
9MVMT Icon
If you prefer to keep your eyes hidden, you'll love these densely opaque lenses.
10Crap Eyewear The Doctor Love
Turn yourself into a real-life heart emoji with these sunglasses from Crap Eyewear. They won't do much in the way of blocking rays, so save them for cloudy days you want to brighten up.
11Crap Eyewear The Ultra Jungle
Are you an It girl on the Met Gala red carpet? You might be mistaken for one in these tiny cat-eye sunglasses. Love or hate the tiny sunglasses trend, these lean into it hard.
12Ralph Lauren Ralph
These no-nonsense glasses protect your eyes with a large frame, and the classic style is very American. (And dare I say, even a bit early-2000s?)
13Ray Ban Erika
These Ray-Bans fit almost every face shape and look good, too. The softer take on Wayfarers have a more feminine feel, and if you purchase the polarized lens option, you'll see the world a little bit clearer.
14Sunday Somewhere EMS
When you want to make an understated statement, put on these.
15Sunday Somewhere Hitomi
In contrast with the last pair of sunglasses, this one screams, "I'm here, and look at me!"
16Krewe Lafayette
These glasses just look rich. Try them in the classic color combo featured here, or in one of the other more trendy colors.
17Krewe Poydras
Is this what it feels like to carry a work of art on your face? The handcrafted frames of beautifully designed, and in this case, the steep price tag actually translates to quality.