17 summer-ready bags, from fancy fanny packs to beach-ready totes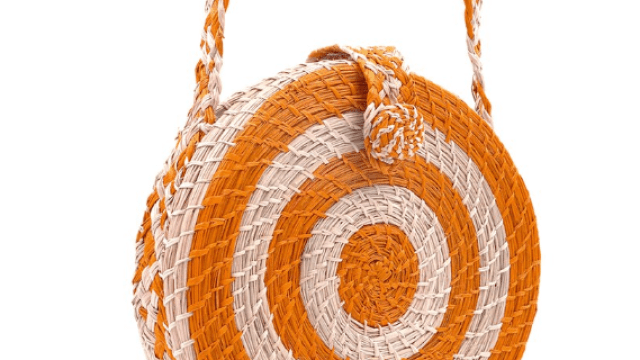 Chances are you've been planning your summer looks for a while, but now that you've got your clothing in order it's time to find the perfect warm-weather bags to go with them. You've nabbed your classic summer white outfit and a respectable collection of espadrille sandals, so now you can round it all out with a killer bag.
Woven bags are all the rage this summer, but do not sleep on more traditional materials. A tote bag is just what you need for a day at the beach, and there are so many cute, themed variations that you can easily find one to match your personal aesthetic. Want a leather bag but don't want to lug around something heavy that will make you sweat? You're going to metaphorically die when you see the luxe fanny packs that are available these days.
No matter what kind of bag you've been hunting for, we've got you covered.
Here are 17 summer bags you'll want to add to your shopping cart.
1Ban.do Akumal Woven Circle Crossbody Bag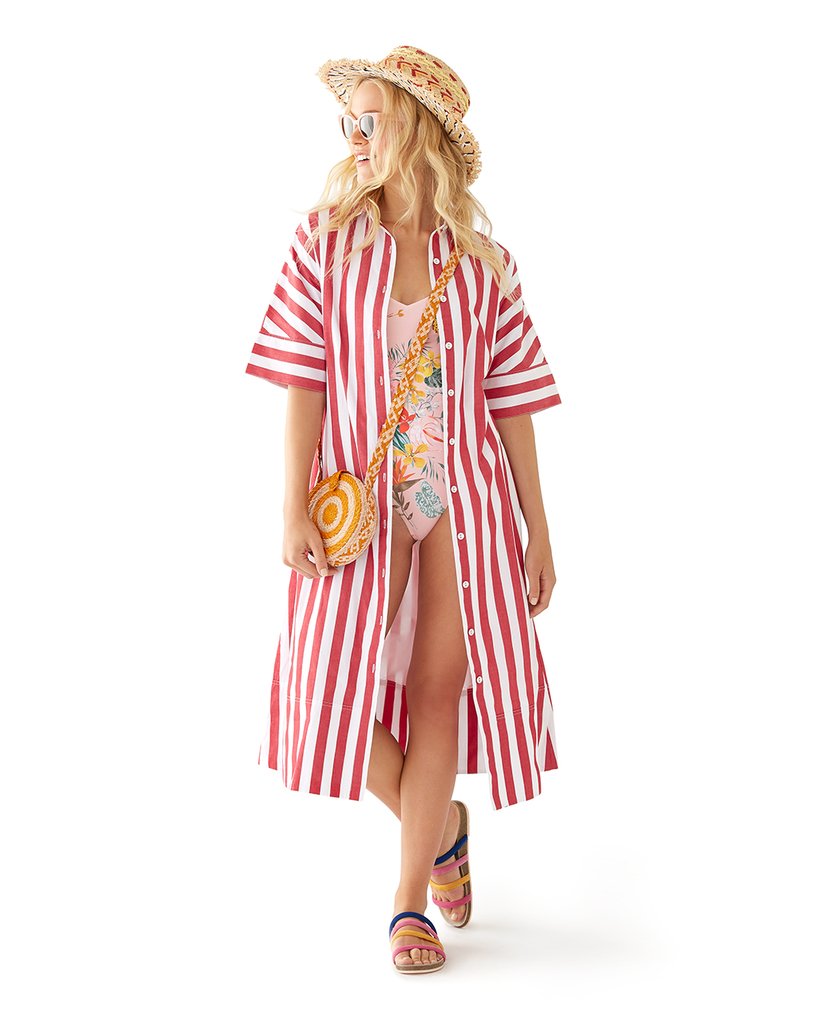 Circle bags are everywhere right now, and this crossbody is as adorable as it comes.
2Gunas NY Cottontail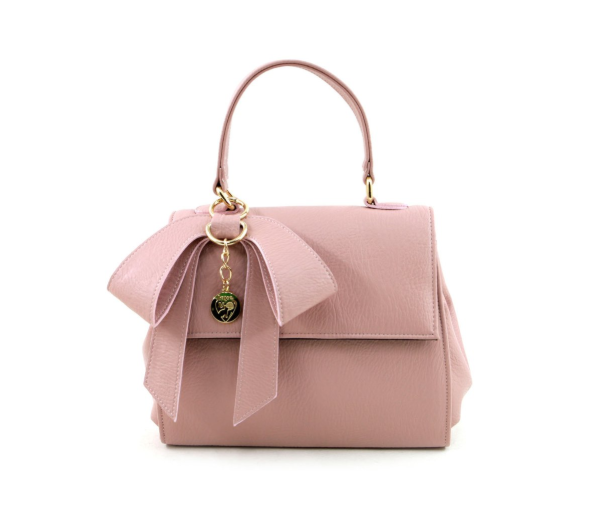 This sweet and delicate bag is inspired by the famous Cottontail rabbit that lives along the the Eastern seaboard. How tender is that shade of pink?
3Just Fab Get a Grip Tote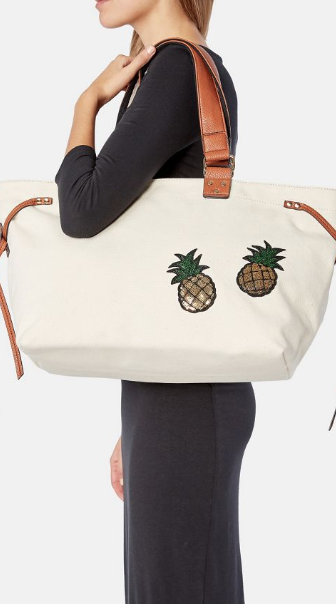 The pineapple detailing on this sturdy bag kicks it up a notch.
4A New Day Bamboo Clutch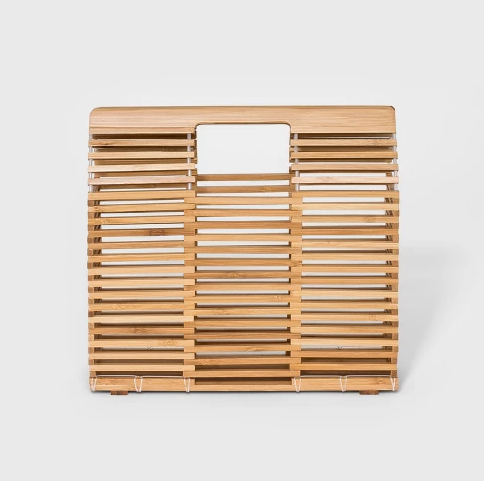 The slats in this bamboo bag give it a unique and especially summery feel. You can wear it with shorts for a trip to the store or a dress to your friend's wedding. It works for any occasion.
5A New Day Circle Hat Box Mini Crossbody Bag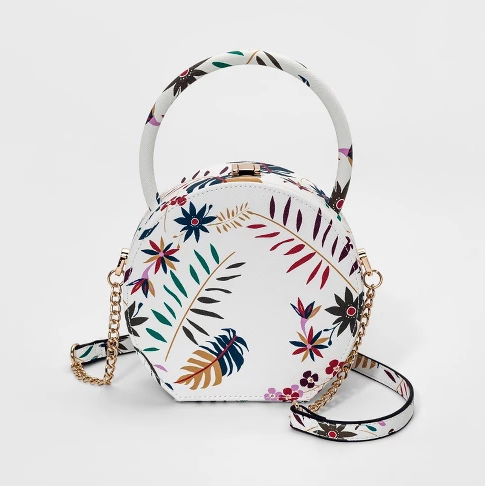 Made to look like a hat box, this bag is super convenient to fit for all your essentials.
6Fashion Nova So Extra Sequin Fanny Pack
This glam bag is as cool as can be and keeps your hands free. Plus, Fashion Nova is Cardi B-approved, in case you needed extra convincing to buy a fanny pack.
7Lush Leather Retro Sun Ray Acrylic Picnic Ark Clutch Bag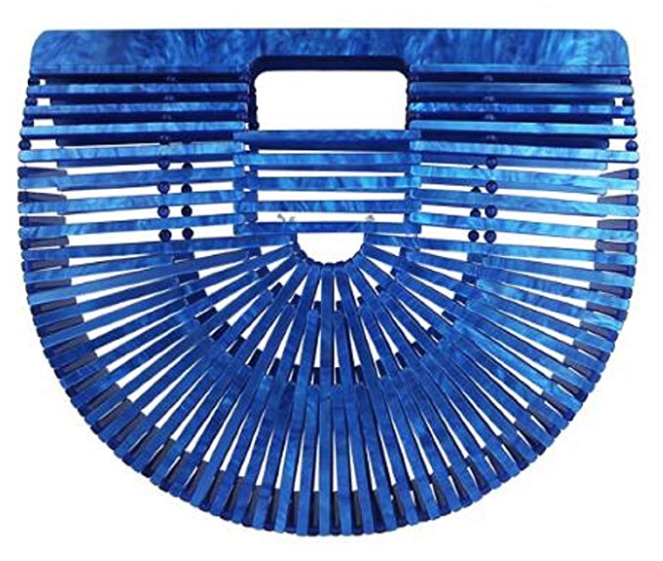 The architectural silhouette of this handmade bag gives it a unique and versatile look.
8Poppy Lissman Thank you! Shopper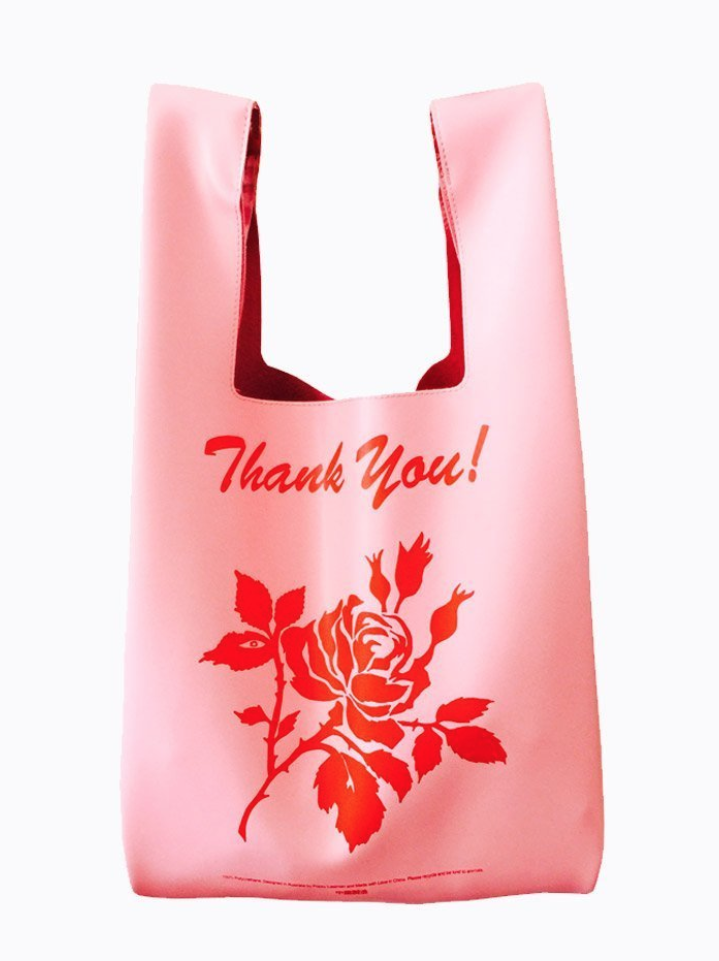 Designed to look like the bags you often see in Chinatown, this faux leather bag is high-quality and absolutely adorable.
9Betsey Johnson Kitsch Rocket Popscicle Crossbody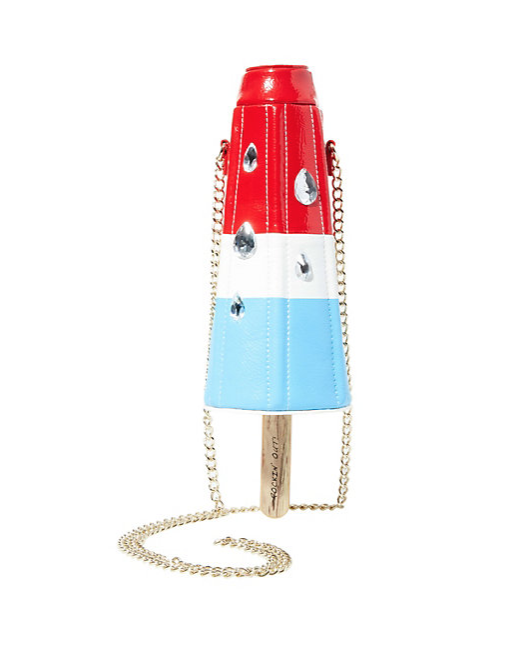 It looks just like the popscicles of our youths and we love it.
10The Detail Edit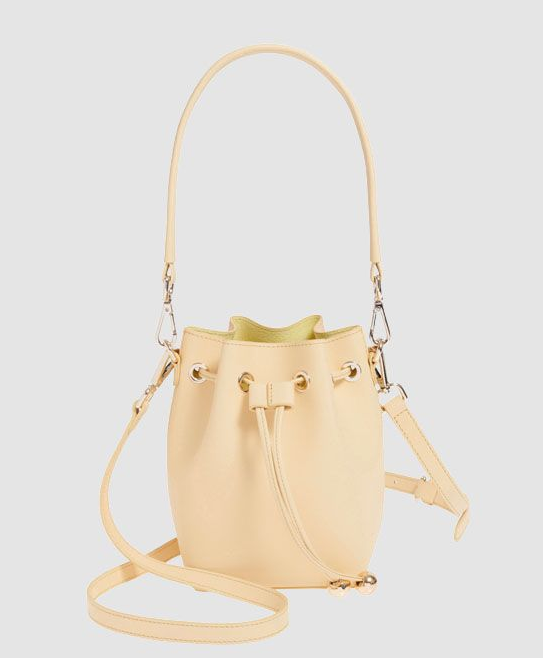 How luxurious is this leather bag? The yellow shade couldn't be sunnier and more perfect for summer. Get it embossed with your initials for no extra charge.
11Loeffler Randall Ribbon Shopper
Elevate your shopping bag with this sweet rainbow ricrac ribbon.
12Urban Outfitters Washed Canvas Drawstring Backpack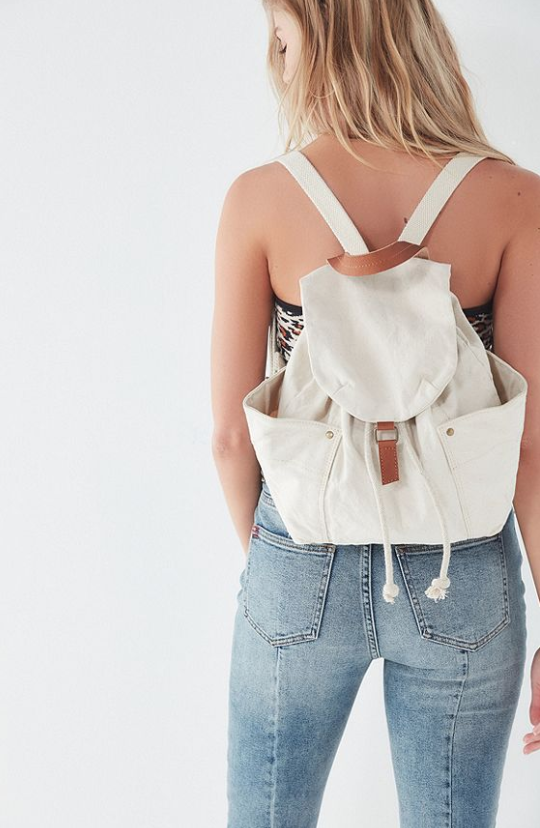 This lightweight, roomy bag is the perfect carry-all for your summertime adventures.
13Vince Camuto Hedda Convertible Straw Tote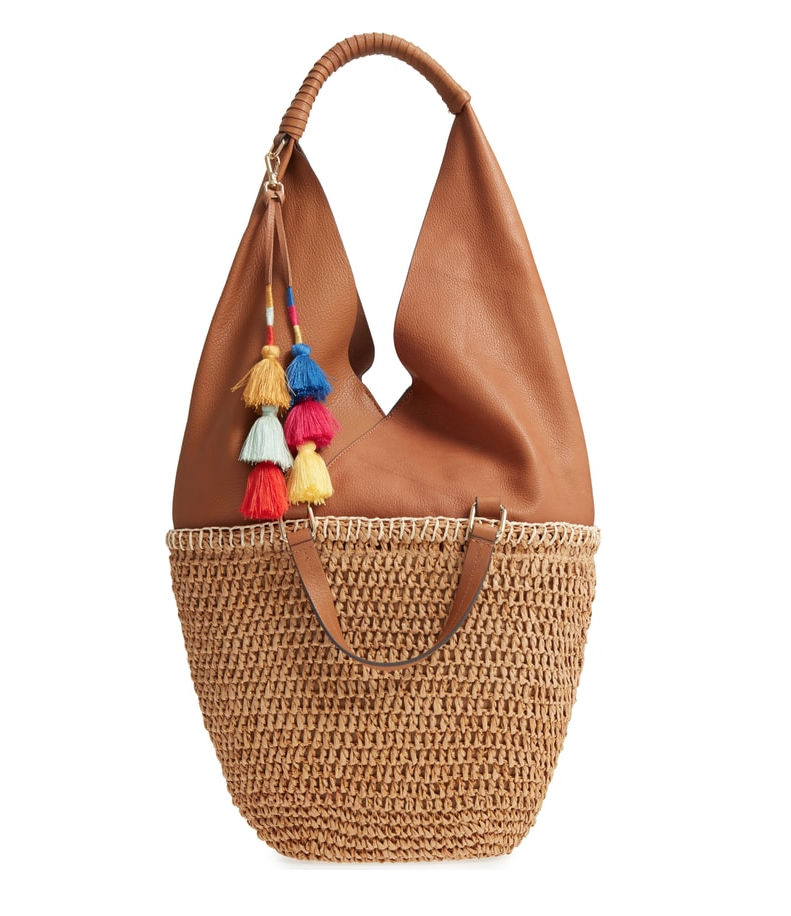 The changing silhouette makes this bag unique and ultra-stylish.
14Topshop Quilted Bumbag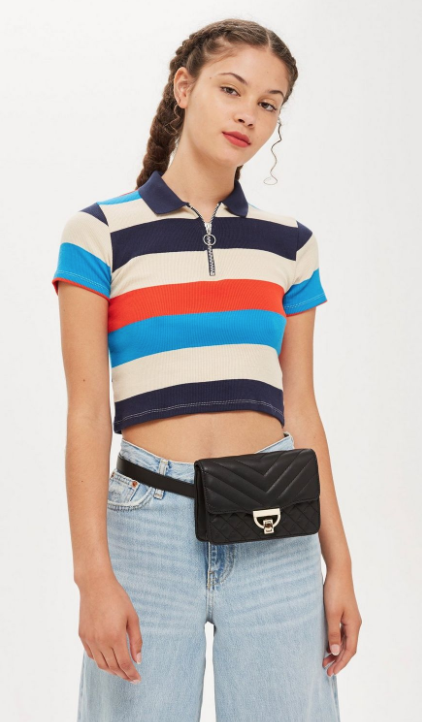 Is this the perfect fanny pack or what? This faux leather bag is simple yet completely chic.
15Zara Tote Bag with Knotted Detail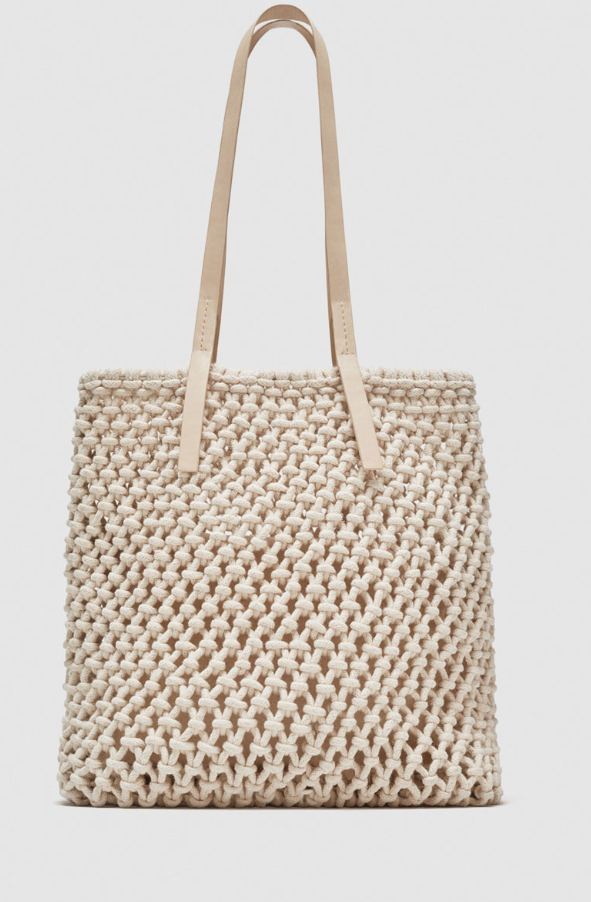 This fabric tote bag comes in a variety of colors to complement your summer looks.
16Mercado Global Brushed Ikat Zip-Top Tote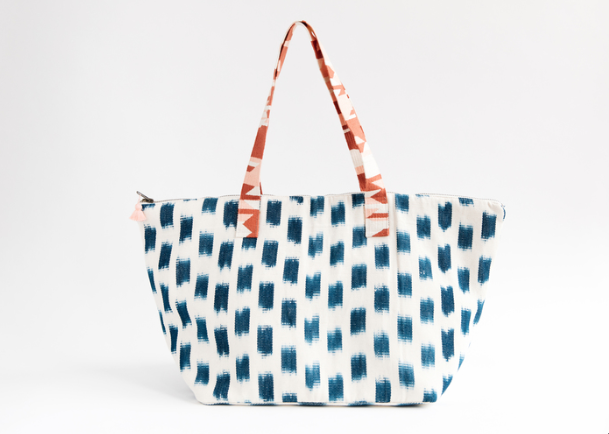 The mixed-pattern on this bag gives it a beachy air and it is so versatile that it's perfect as a gym bag or to transport your laptop to work.
17Madewell The Siena Convertible Bucket Bag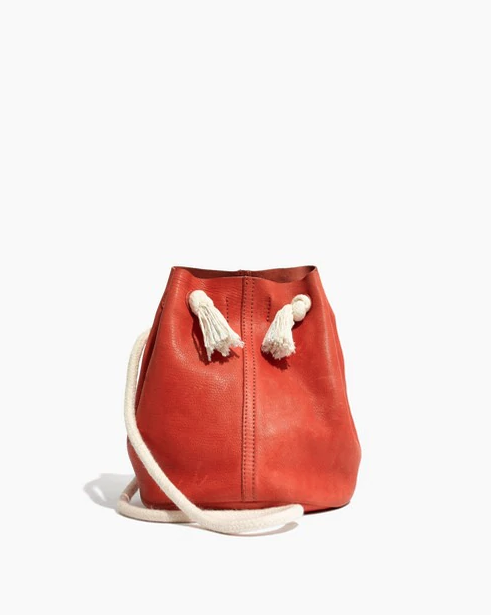 The soft, washed Italian leather gets better with age and the rope handles give it a rustic flair we love.