This unique shampoo and conditioner blend brought my dry curls back to life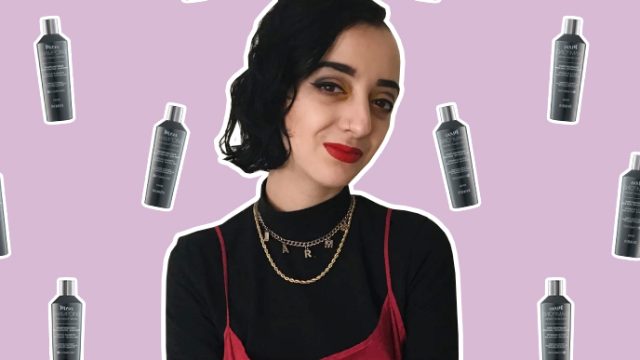 Okay, I have a confession: I hate washing my hair. I probably wash my hair once a week, maybe twice. There's something about dirty curls that works for me. (Plus, I'm lazy!) When I do wash my hair, my curls are more half-waved pieces of puff that don't hold. It's not a look. On top of that, I can never seem to bring myself to invest in salon-quality products because I end up splurging on lipstick instead (have you SEEN Fenty Beauty's Stunna Lip Paint?). I want my hair to look like the old-Hollywood curls of my dreams, but I've never been able to find a budget-friendly shampoo and conditioner that brings that out.
Besides a good red lipstick and big, black curls, nothing gets me going more than things that are customized to fit my needs. I'm an Aquarius and a twin; I like to be different, you know!? So when the internet informed me about Mon Shampoing's unique shampoo and conditioner that's made for your hair, I knew I had to try it.
In just one easy step, I had shampoo and conditioner made just for me. Here's the lowdown:
The brand is cool because the base you start with is the same, both the shampoo and conditioner have keratin in them, and they're super gentle on your hair. The base shampoo and conditioner are SLS-, paraben-, and silicone-free.
The fun part of the process is choosing what essential and vegetable oils you want based on your hair type or hair needs. In my case, I needed something that would nourish my depleted curls, while also being gentle on my colored hair.
I've been dyeing my hair black for years, so after a wash or two post-salon, my color doesn't really fade. The brand does have specific oils for colored hair if that's your main concern. For me, I knew my main focus was to treat my thick, dry curls.
I picked the oil blend for dry, curly hair, which has lavender, geranium, and argan: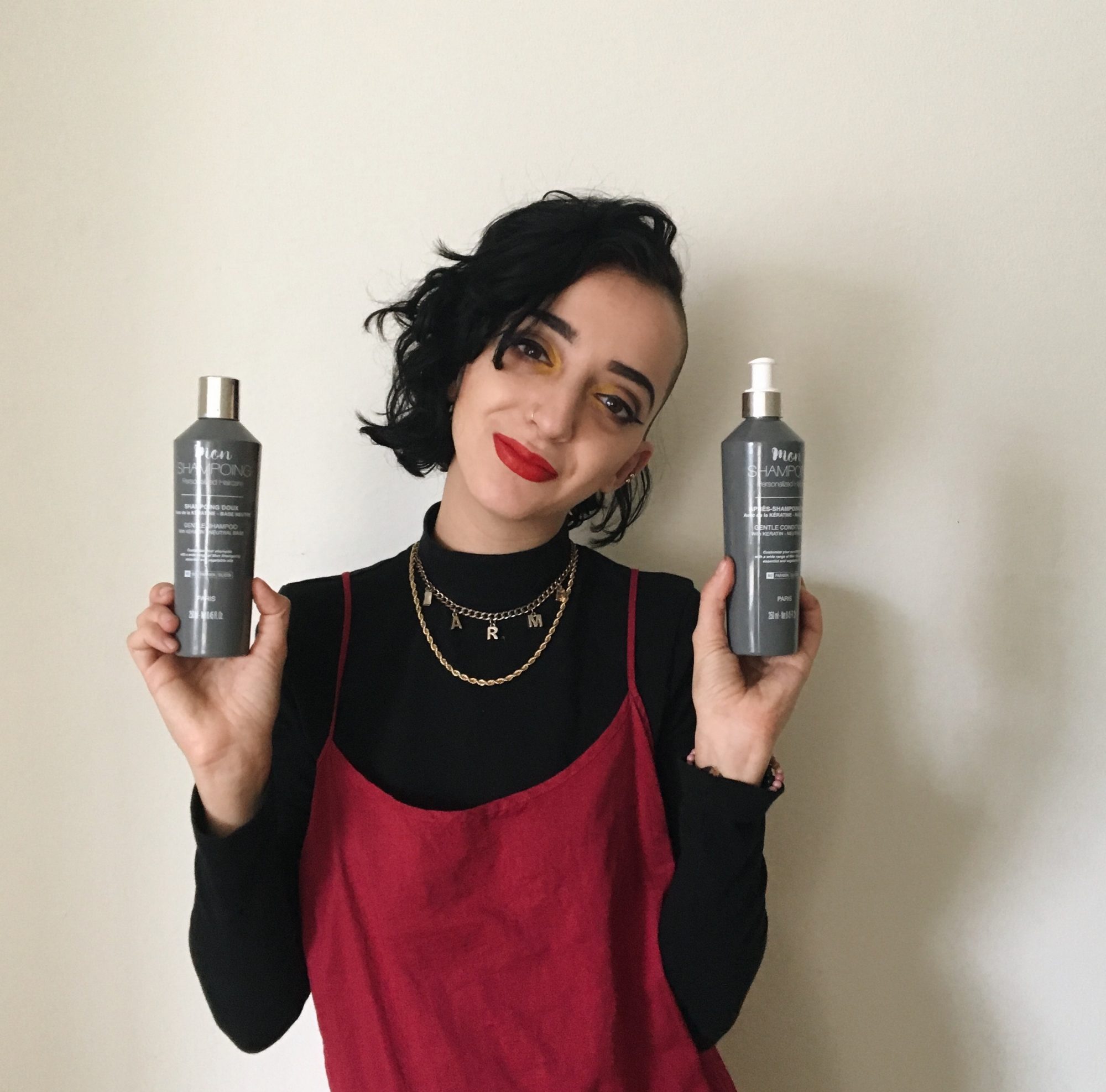 Once you get the base shampoo and conditioner, you can mix your oil blend into either one. I opted for conditioner since I condition my hair more than I wash it, and I immediately noticed the intoxicating smell. This stuff smells good! I'm a witch, so I love lavender, and the fact that the scent is in my conditioner, is bewitching.
According to the brand's site, lavender cleanses and soothes the scalp while also stimulating it. Plus, it has anti-stress properties, which means I can literally cleanse my crown chakra of any BS while making my curls happier and shinier. Score.
Even though I only wash my hair once a week, I still noticed a difference after using the Mon Shampoing:
The last time I was at the salon, I was telling my hairdresser how I don't wash my hair very often because the curls always fall out the next day. I thought it was just because my curls were clean, but she told me the cheap shampoo and conditioner I was previously using were depleting my hair of moisture and messing with my curls. How rude!
Once I switched to Mon Shampoing, I immediately noticed a difference, even after a single wash. My hair actually felt better after I washed it. I also noticed how soft and moisturized my hair felt. My curls were bigger and happier, too!
Thanks to Mon Shampoing's customized products, I feel closer to having the big, sexy curls of my dreams:
Now, after washing my hair, I let my hair air dry, run some curling cream through it, spray some salt spray on it, and voila! The big sexy curls I dreamed of are pretty much a reality.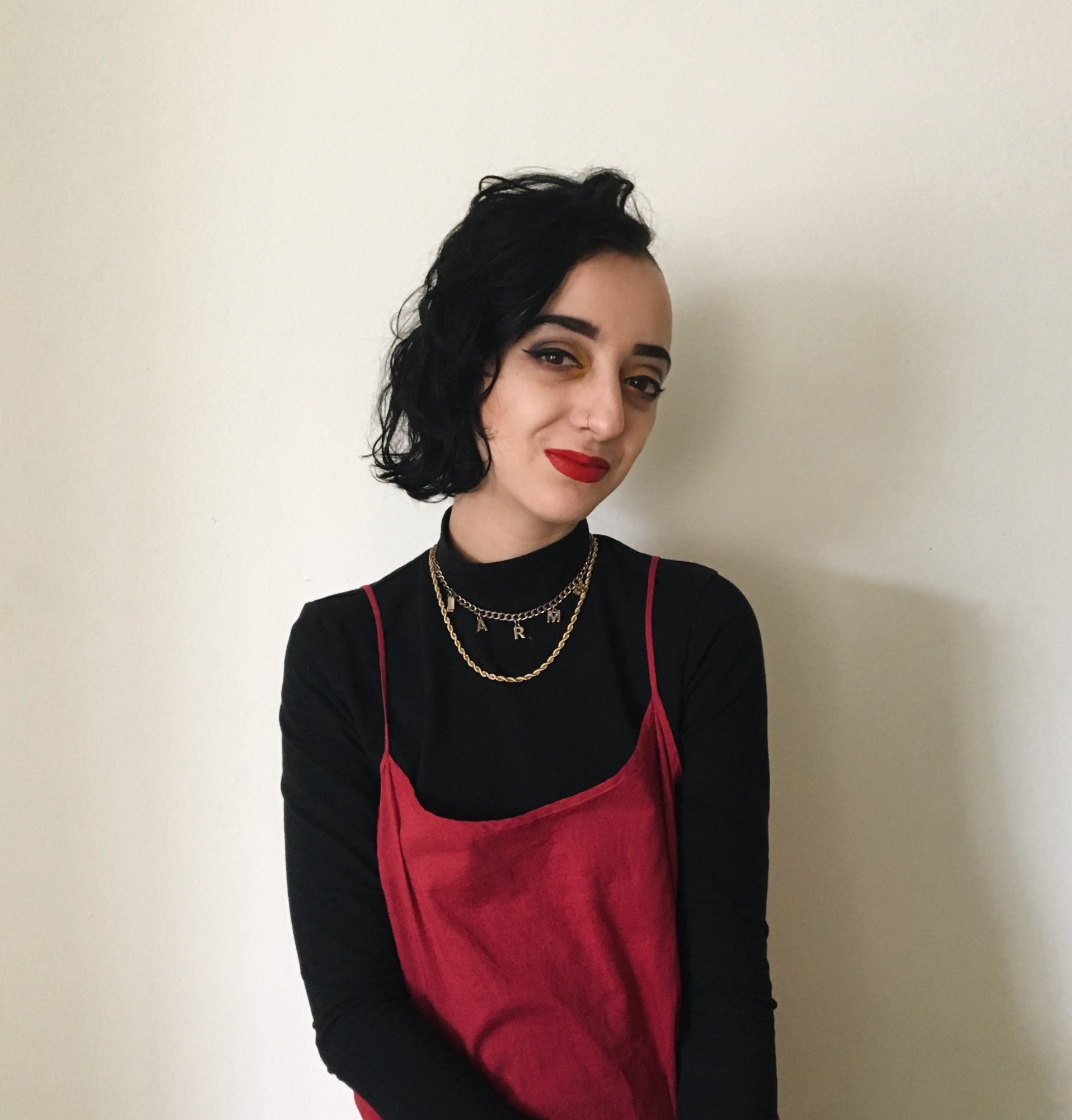 So whether you have color-treated hair, delicate hair, or dry curly hair like me, you can still make your #hairgoals a reality. You can check out all of Mon Shampoing's offerings to see if anything speaks to you and your hair needs/wants.