This #ladyboss is making plus-sized, customizable clothing a reality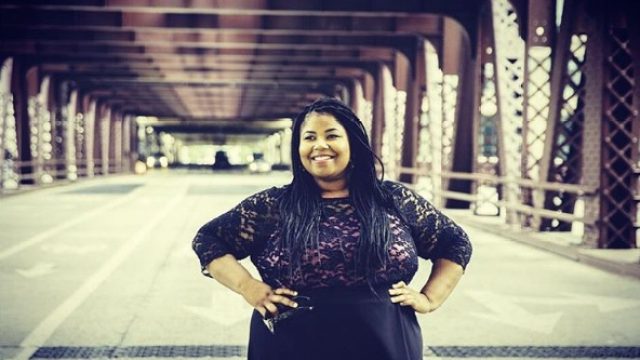 People come in all shapes and sizes, so our clothes need to as well. This might seem glaringly obvious, but generally speaking, fashion is still tailored toward slim, sample-size figures. But what about women who are more curvy, what do they do, especially when battling with limited choices in their size? Well, there's an entrepreneur in Chicago who has the answer.
https://www.instagram.com/p/BIVQEv4DeUZ
Christina Marshall-Valdez created her own online store called Elu, which makes "customizable, made-to-measure dresses in plus sizes," for those curvier women who have a hard time finding suitable clothes.In an interview with Crain's Chicago, Marshall-Valdez admitted that she's a "very proud size 26," and notes that many retailers "stop at size 18 or 20." 
https://www.instagram.com/p/BIYufsdD_cL
The cost for the dresses come in around $300, which may seem unusually high, yet keep in mind we're talking about something that's custom made, where you can design nearly every element of the dress.
Oh, and if the dress doesn't fit when it arrives in the mail, Elu will cover the costs of having it tailored. Hey, that's service!
Marshall-Valdez is currently raising more funds for her business on Kickstarter, and it's obviously a very worthy cause. According to their campaign, "Elu was created to empower us to create apparel that truly fits and celebrates each and every curve. We don't turn any plus-size woman away because we stop short at their size. Instead, we embrace you and give you control."
We love what Marshall-Valdez and her team are doing for women, and can't wait to see Elu grow into a flourishing business in the near future. Positive change in the fashion industry might be happening slowly, but at least it's happening.