What is that custom denim shirt that Karlie Kloss and Gigi Hadid have and HOW can we get one
Just as great minds think alike, so do fabulous dressers. This rule of thumb is made abundantly clear through the fact that Karlie Kloss and Gigi Hadid have both worn the same embellished denim button-down this summer, as has sleuthfully been tracked by none other than Teen Vogue. The twinning shirt in question, by Jacquie Aichie X Mother Denim, features a bright blue, psychedelic stitched eye looming below the individualized name stitching. So technically, if Hadid and Kloss's denim looks were twins they'd be fraternal and NOT identical.
As you can see here, the denim look on Kloss features a weepy eye-stitch intentionally paired with white denim shorts, so that she can roll into LA parties fashionably late while blasting a boom-box on her shoulder.
Whereas the jacket spotted on Hadid earlier this summer featured a mascara-embellished eyeball paired with leather pants, creating far more of an untouchable hair-flip vibe.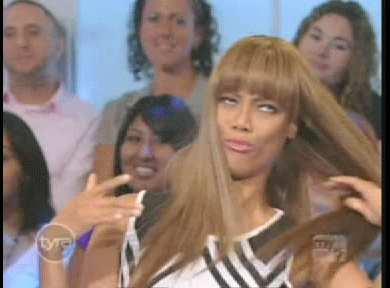 If your heart feels immediately full of the unquenchable desire to join the two trend-setters in their personalized denim girl-gang, there are a few options at your fingertips!
Firstly, if you have ample funds on hand you can order a custom-made jacket from the designer Jacquie Aichie herself, before scribing a letter to Kloss and Hadid in which you recount your appreciation for their jacket choices.
Alternatively, since I suspect most of us aren't running on the same budget as international supermodels, there are easily accessible DIY options available!
First thing you need to do is find the right denim jacket! you can either hit up the nearest thrift store (where I PROMISE THERE IS DENIM) in hopes of finding your size, or you can hit up Rosegal.com where there are a variety of options around $20 to $30 (much more affordable).
Next comes the fun part: finding the right patch. While you might be inclined to also sew on an eye-ball, the Etsy patches section has literally every patch imaginable, dogs, flowers, eyeballs, lettering for your names, cartoon characters, EVERYTHING. They average around $5, which makes your total jacket cost under $30.
Now all you've got to do is sew your lettering and patch on your new jacket, and you've ascended to the level of the fashion gods!