We are currently ordering Ariel Winter's sheer silver dress, and it's only $110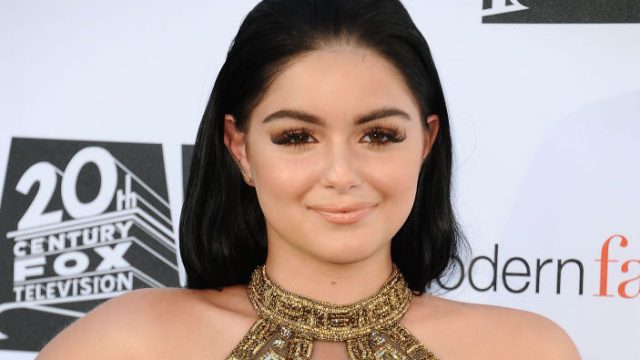 There are few things in life more pleasing than finding a dress that makes you feel unstoppable, while also finding it for a reasonable price. While the actual hunt is part of the fun of the game, we can't deny how good it feels to find something that won't break the bank. This is exponentially more true if said dress features plenty of glam and sex appeal.
So today, we're saying hello to Ariel Winter's sheer silver dress — because not only is it a statement piece, but it only costs $110. Ariel wore this sparkly, sheer piece to Jimmy Kimmel Live! and she looked like the coolest disco queen around. The piece features a deep v-neck, a thigh-high slit, and a barely there, all sheer skirt. And of course, the whole thing is covered in crystals.
https://www.instagram.com/p/BT7f-WegqZi
Ariel may only be 19, but the woman knows what she likes and is completely unapologetic about it, something that inspires our own sartorial choices as well.
Ariel kept her overall look simple, opting for the bejeweled piece to make the biggest statement. She paired it with silver, single strap stilettos, adding a little more of an elegant flair to the outfit. She also kept her black hair pushed back with loose curls, and finished off the look with a simple smokey eye and rosy lips.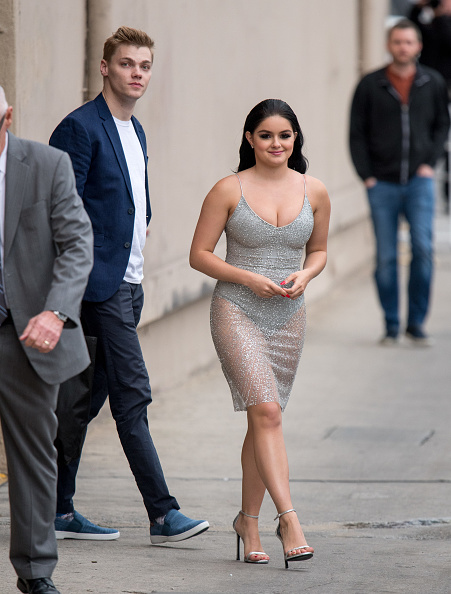 We love that this look is stunning and sexy, but still elegant. If there's anyone who knows how to make the best of these worlds, its Ariel. And, if you want this piece for yourself, we got you.
Meshki "Aviana Jeweled Midi Dress in Silver," $110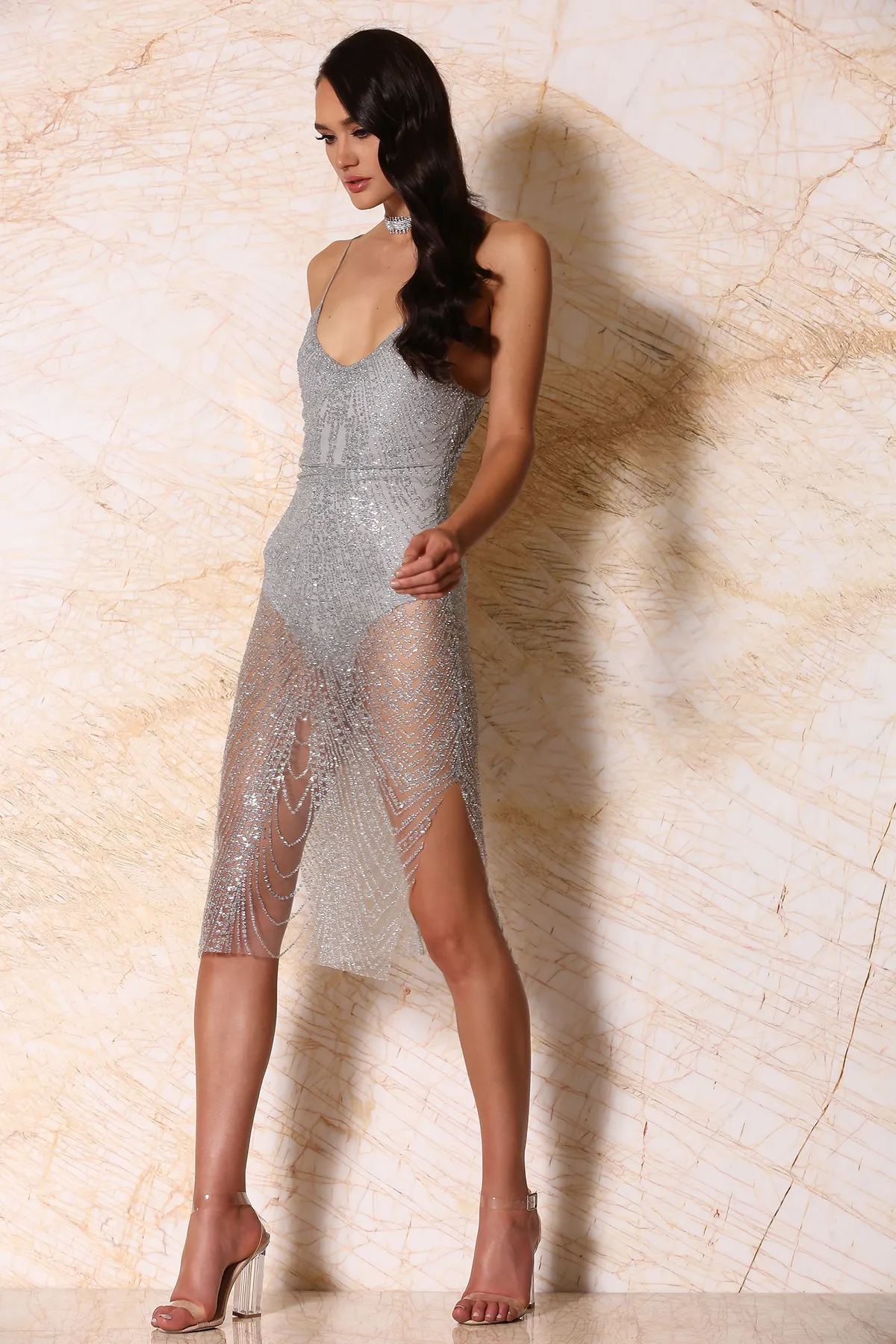 Buy it here. 
Winter came, saw, and conquered.