THIS is the curling iron Victoria's Secret Angels use to get perfect hair (and it's on sale from Amazon)
We're rapidly approaching December 5th, which is the long-awaited date of the 2016 Victoria's Secret Fashion Show. Beautiful women from all around the world are flying into Paris for the big day, including Bella Hadid, Kendall Jenner, and Adriana Lima. Watching them get catwalk ready is a treat, especially because of the makeup and hair beauty tips we can pick up from them in the process.
https://www.instagram.com/p/BNWzAr6BKF8
One of the most enviable traits about the Victoria's Secret Angels is their effortlessly wavy hair. It never looks too done up, yet it's always ready for a closeup. Apparently, the secret isn't having a stylist follow you around at every turn. It's all about the curling iron. Allow us to introduce you to the Beachwaver, the curling iron that celebrity hairstylists swear by if you're looking for sexy, tousled waves.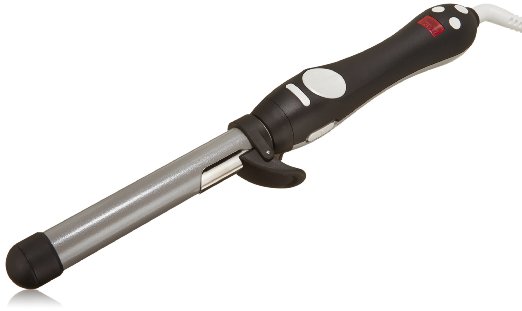 It's the official hair tool of the VS fashion show, and it's on sale right now (just under $120!). Visit Amazon for the latest deal, which allows you to save almost $100.
In case you've never seen the Beachwaver in action, the curling wand is motorized, so all it takes is a single press of a button and you've got perfect waves. You don't have to worry about uneven curls on one side of your head compared to the other, because this curling iron will give you the same wave every time, making you camera ready for the rest of the day.
Maybe treat yourself to the gift of perfect hair this year.