Cult mattress brand Casper is coming to Target with exclusive products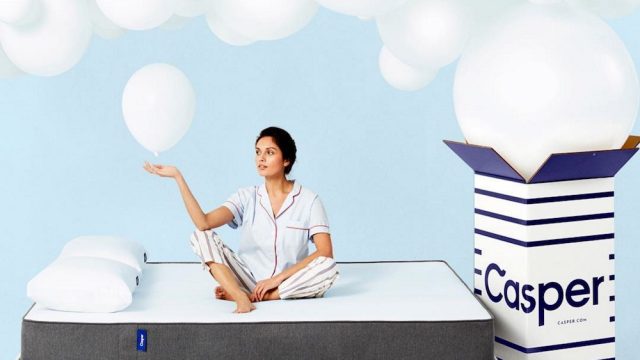 If you've ever found yourself looking around a subway full of brightly animated ads with quippy sayings about bedtime, it's likely you already know about the New York-based cult mattress brand Casper. While the mattress company itself launched online three just years ago as a startup, Casper expanded into a $300 million dollar company in the past few years, and they're looking to keep growing.
They flexed their creativity months ago when Casper launched an old school phone hotline aimed towards insomniacs (which featured delightfully bizarre Youtube ads).
We're hoping their advertisements stay weird as they expand into this partnership.
https://www.youtube.com/watch?v=Lkp5_v1vIxc?feature=oembed
The partnership will officially launch on June 18th, and will make Casper's sleep products for sale in over 1,200 Targets nationwide.
You'll also be able to buy their cheekily marketed mattresses through the Target website.
https://www.youtube.com/watch?v=KwucVcogUGw?feature=oembed
Casper's CEO and co-founder, Philip Krim shared his vision for the partnership in an email to HelloGiggles. He said,
"Since our launch online three years ago, we've seen a huge demand from customers who want to experience the Casper brand in person. Partnering with Target allows us to bring Casper products directly to consumers in-store on a national scale. Target shares our mission of championing sleep as an essential pillar of wellness, as well as our pursuit of an unparalleled customer journey.
https://www.youtube.com/watch?v=jhjW6JN6H00?feature=oembed
The Casper team will also release their two new products called the Layer and Lounger when the partnership launches.
https://www.youtube.com/watch?v=IzBBEh9Q3ns?feature=oembed
We'll sleep deep knowing this is coming.