12 cult drugstore lipsticks we will cherish always and forever
When nothing seems right and I need a pick-me-up, I march directly to Target or CVS and buy myself a $6 (or less) tube of lipstick — preferably red and preferably matte. I'm not alone in this quick emotional fix — many of us make impulse buys at the drugstore, and a lot of times, those impulse buys are lipsticks.
And as we've come to learn after years of drugstore therapy shopping, some drugstore lipsticks are better than others. Like high-end lippies, certain brands and colors are *known* for their pigmentation, their feel, and their quality.
Here are some drugstore faves:
1. Wet 'n Wild's MegaLast Lip Color in "Stoplight Red"
Wet 'n Wild's MegaLast matte allegedly rivals MAC lipsticks. They last forever, go on smooth, and give you insanely beautiful color. Buy here for $2.29.
2. Revlon's "Fire & Ice"
This was "America's #1 Lipstick," according to Amazon.com. While you might not be able to find this Revlon color at Walgreens anymore, you can definitely purchase it online. "Fire & Ice" will give you the perfect bright orange-red AND keep your lips hydrated. Buy here for $4.55.
3.L'Oréal Paris Colour Riche in "Fairest Nude"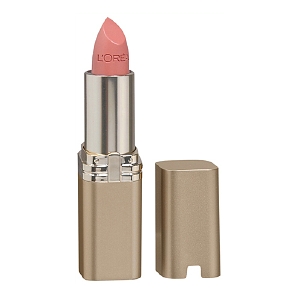 This L'Oréal color is pure class. It's what your mom wore with her Business Lady Outfit, and it's probably the tube of lipstick you "borrowed" when trying to play Grown Up. Buy here for $8.95.
4. Dr. Pepper Lip Smacker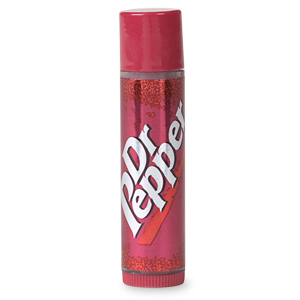 Okay, technically this is a lip balm and NOT a lipstick. But it does give you the ideal amount of subtle tint AND smells like soda pop. Bonus: Owning a Dr. Pepper Lip Smackers will give you all the nostalgic feels, because chances are you had at least four tubes at all times in high school. Buy here for $1.99.
5. NYX Soft Matte Lip Cream in "Monte Carlo"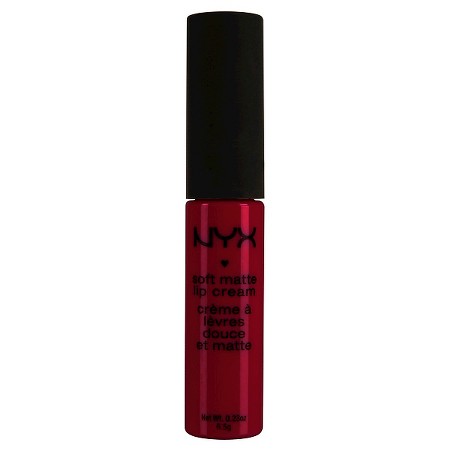 NYX Soft Matte Lip Creams (which are super hydrating and so easy to wear) are ALWAYS sold out on Nastygal.com. Good thing you can buy them online. Buy here for $5.99.
6. Colourpop Lippie in "Lumière"
While not sold at drugstores YET, Colourpop's lip products come with drugstore prices. But high-end quality, which is why I own literally twenty-two of their lippies and liquid lipsticks. Back when Colourpop first showed up on our radars, Lumière was beloved for its nude-pink tone and how long it lasted. It's still the perfect nude. Buy here for $5.
7. Covergirl Queen Collection in  "Classy Coral"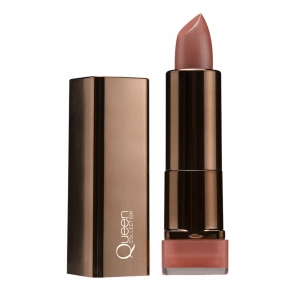 Your lipstick collection isn't complete without this silver-y coral tube of lipstick. It's so creamy and ~mature~. Buy here for $6.09.
8. Rimmel Lasting Finish by Kate Moss in "111"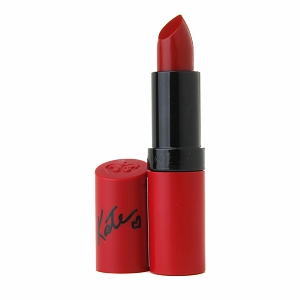 People are OBSESSED with Kate Moss's lipsticks for Rimmel — for good reason. The classic red (111) is FANTASTIC, and smells like cake. Buy here for $5.29.
9. NYC Expert Last Lip Color in "Red or Alive"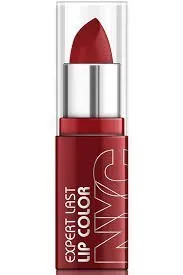 Another NYX classic that you need in your life. Brownie points for its tiny size — it's super portable. Buy here for $7.24.
10. Maybelline Color Sensational in "Touch of Spice"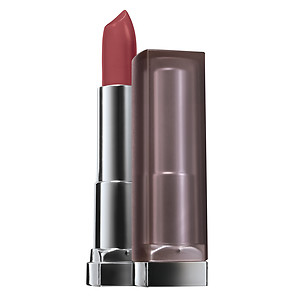 This one has been compared to MAC's "Chili," which is an autumnal brick-red and super gorgeous. Buy here for $5.49.
11. Revlon ColorStay Ultimate Suede in "Muse"
A Facebook beauty group I'm part of is ALL ABOUT Revlon ColorStay, claiming that it's better than most lippies you can buy from Sephora. And that says a lot. "Muse" is the ultimate party pink — and it's made with shea butter, so it keeps your mouth super smooth! Buy here for $5.99.
12. Revlon Super Lustrous in "Really Red"
Another Revlon American ~*~classic~*~. If you love MAC's "Ruby Woo," you will love Revlon's "Really Red." Buy here for $6.39.