Will This Be the Biggest Cuffing Season Ever? Relationship Experts Weigh In
The stakes are higher than ever for singles in 2020—and dating intentions have totally shifted.
It's that time of year, people: Cuffing season is upon us. Every year between October and February, singles tend to start coupling up, hoping to spend the cold winter months hand-in-hand with a new boo. However, this is no ordinary cuffing season. The coronavirus (COVID-19) pandemic is adding extra pressure to lock down a partner before, well, another lockdown happens.
With this intense energy in the air, we can't help but wonder: Will singles sacrifice their typical relationship standards just to find a companion who can ease their loneliness during this time? On the contrary: Relationship experts say that the pandemic has prompted an intentional approach to dating that they haven't seen before—and cuffing season will only amplify that mindset.
"While there is a craving for company in general right now, there's also been a lesson learned [during the pandemic] by those who have only had shallow relationships in the past," dating coach Lee Wilson tells HelloGiggles. "The majority of my clients who were dating around casually [before the pandemic] are now expressing a newfound value and appreciation for a consistent and reliable companion whom they can grow with."
This cuffing season, singles aren't simply looking for someone who will cuddle up and watch Love Actually with them in December and buy them chocolate on Valentine's Day only to ditch them once the temperatures rise. Daters are now taking time to really consider their long-term compatibility with partners.
"Cuffing season is more serious this year because singles won't just be 'cuffing' the person, but essentially cohabiting with them," Tina Wilson, CEO and founder of The Wingman dating app, explains. "The pandemic has forced us to choose who we want to be in our 'bubble,' so the question has shifted from 'Is this person attractive?' to 'Would I want to live with them?'"
The search for potential partners is heating up: Amarnath Thombre, the chief executive of Match Group Americas (which owns Tinder, OKCupid, Match.com, Hinge, and Plenty of Fish), told The New York Times that in-app messages were up 30 to 40% on most of the company's apps compared to this time last year. And according to an internal survey conducted on dating app Hily, 54% of 1,200 respondents say that they are thinking about getting into a committed relationship more often than they did before the lockdown.
Similarly, compared to October of last year, there has been a 12% increase in women and a 14% increase in men looking for a serious relationship on dating app Ship, according to an internal survey on users' behavior.
"We attribute this increase not only to the pandemic but also the new perspective on social issues that have made us evaluate what's important and who we surround ourselves with," Jordana Abraham, cofounder of Ship and cohost of dating podcast U Up?, explains. "Aspects of a potential match like political affiliation and stances on social issues are more important than ever. So, while there's certainly a desire to pair up for cuffing season, daters are still ensuring that they are coupled with someone who can support them through important events on the horizon, like the election and the third wave of quarantine measures." 
According to Ship's internal study, 31% of users reported having higher standards for potential partners—like those-hot button topics mentioned above—than before the pandemic. However, on the flip side, the current state of the world has made some singles realize that qualities they once considered dealbreakers might not be so crucial after all when considering potential partners.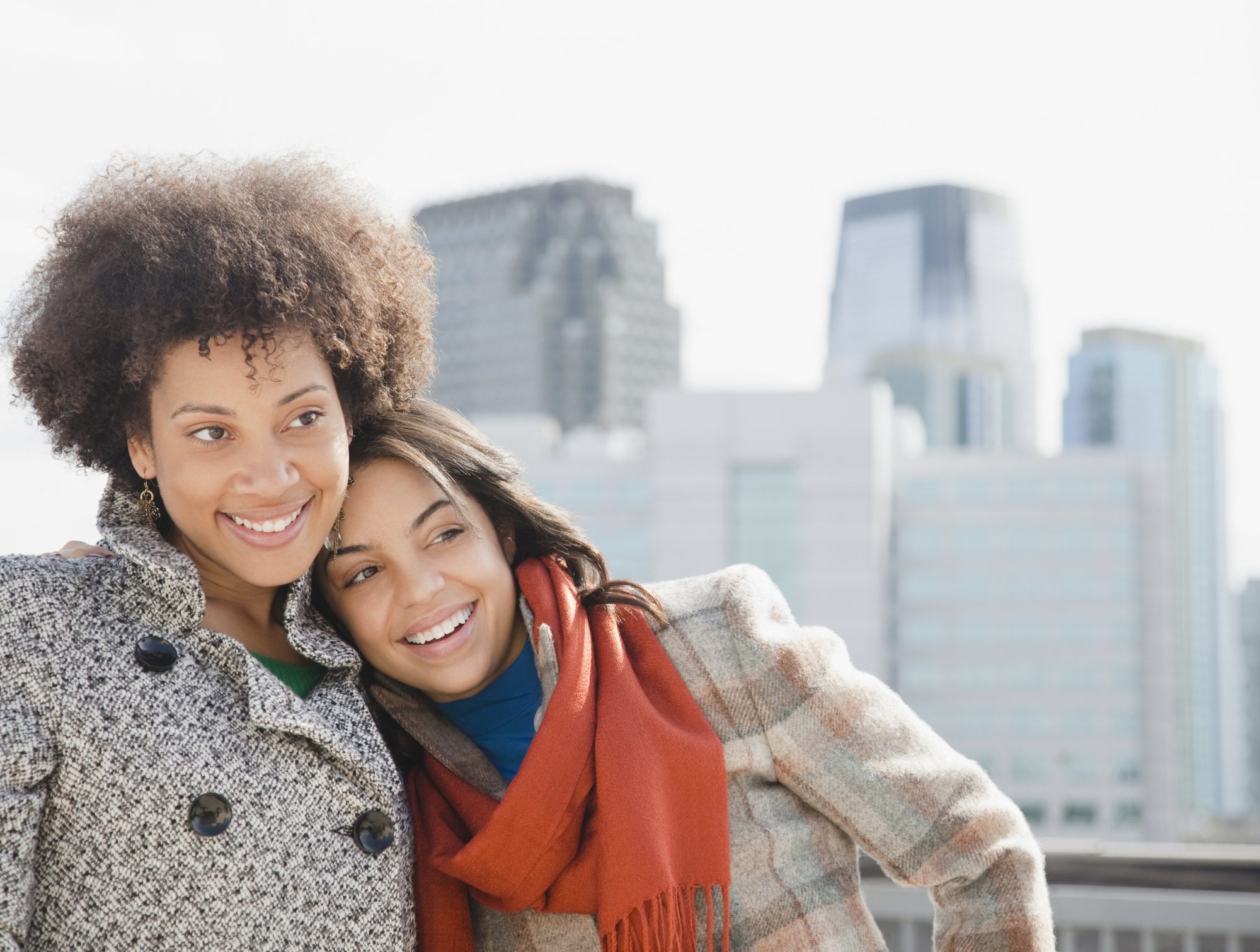 "While singles are not abandoning what they are looking for in a partner, they are reconsidering some of their non-negotiable qualities in partners," Abraham says. "According to Ship's internal survey, 22% of users are less picky than they were prior to the pandemic. These users have realized they may have been focusing on unimportant, superficial things like height, jobs, or age—whatever checklist they had in mind, they realized those things don't hold as much weight as they did pre-pandemic."
Quarantine has amplified what really matters in our lives, and when it comes to finding a compatible partner, singles are ditching superficial requirements and dating with the intention of landing a solid, long-term relationship. That means hookup culture is dead for the time being, and singles are dating with a laser focus that extends far beyond cuffing season 2020.
If you're on the hunt for a partner right now, Wilson suggests approaching cuffing season safely and smartly. "Make sure you're on the same page with your dates before getting serious," she advises. "Ask what their expectations around dating during Covid are so that you're both comfortable." Above all, relationship experts recommend that singles avoid external pressures to couple up just to be with another person during the season and truly think about their long-term potential with partners.
"Compatibility during cuffing season 2020 is especially important since people are spending so much time alone and indoors with each other," Abraham points out. "If you find yourself forcing something to work because you don't want to be alone during cuffing season, prioritize staying connected with your friends and family and continue to be on the lookout for the match that's right for you—no matter the season."