The Crown has just cast another new royal — say hello to Princess Anne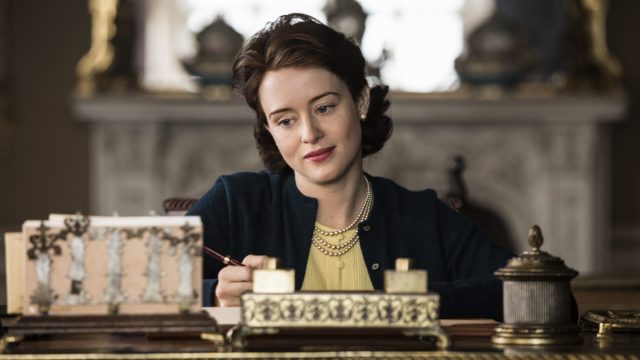 Hear ye, hear ye! Kings and queens, princes and princesses, dukes and duchesses, we are gathered here today for a special announcement: The Crown has found its Princess Anne, and it's no other than Erin Doherty. The Call the Midwife star has been tapped to play Queen Elizabeth's second child and only daughter, and per The Hollywood Reporter, it's now 100% a go.
As we all know, The Crown will be making a huge time jump come Seasons 3 and 4. The initial plan is for the show to run for six seasons total, to cover the Queen's life. The first two seasons detailed the beginning of her monarchy, with each subsequent season slated to illustrate approximately a decade of her life.
"This is going to take Queen Elizabeth from age 29 to, presumably, the current day," Netflix content chief Ted Sarandos said in 2016.We'll see it lay out over decades. The idea is to do this over six decades in six seasons presumably, and make the whole show [run] over eight to 10 years."
Doherty will join a new slate of cast members, including Olivia Colman, who will be taking over the role of Elizabeth from Claire Foy, Tobias Menzies starring as Prince Philip who was previously played by Matt Smith, Helena Bonham-Carter assuming the role of Princess Margaret, formerly held by Vanessa Kirby, and Ben Tobias would be stepping into Matthew Goode's shoes as Anthony Armstrong-Jones or Lord Snowdon. The jury is still out as to who will play Queen Mother, a role previously played by Victoria Hamilton.
Details of Season 3 are still kept tightly under the wraps, but showrunner Peter Morgan said that it's going to span the years 1964 to 1976, also known as The Wilson Era. It would most likely cover the decline of Princess Margaret and Lord Snowdon's marriage, Prince Charles and Camilla Shand's relationship, and maybe, just maybe, the first time Diana Spencer stepped into the royal family's lives.
The Crown returns to Netflix in 2019.