These photos of the crowd sizes at the Women's Marches are the hope we need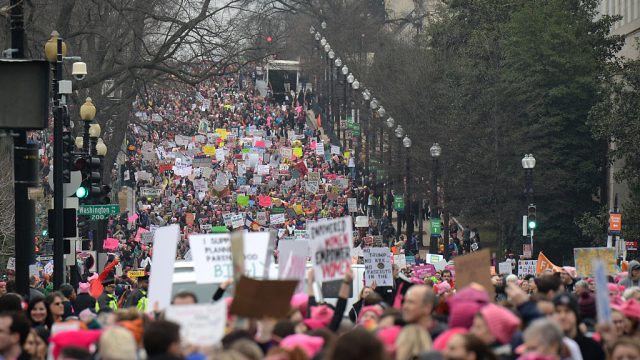 There are a lot of days where nothing consequential happens, where you can't remember really where you were or what was happening. If someone asked you where you were on January 21st, 2016, chances are you wouldn't recall much.
This is not one of those days.
In response to the inauguration of Donald Trump and pressure on women's and human rights around the globe, a series of marches held today, January 21st, 2017, are quickly becoming awesomely overwhelming. Not only are there massive protests throughout the US, but every continent (even Antarctica!) is making a statement today about their commitment to freedom, equal rights, and justice.
Just how massive are we talking? Check out these photos.
In London, protestors marched from the US Embassy in solidarity and FILLED Trafalgar Square:
In Paris, the march led to the Eiffel Tower itself.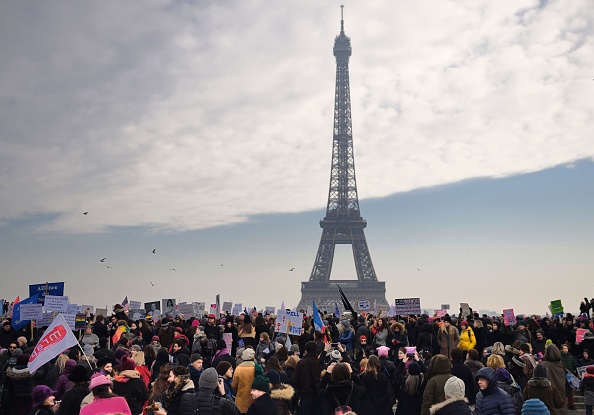 Women and allies crowded block after block in Barcelona: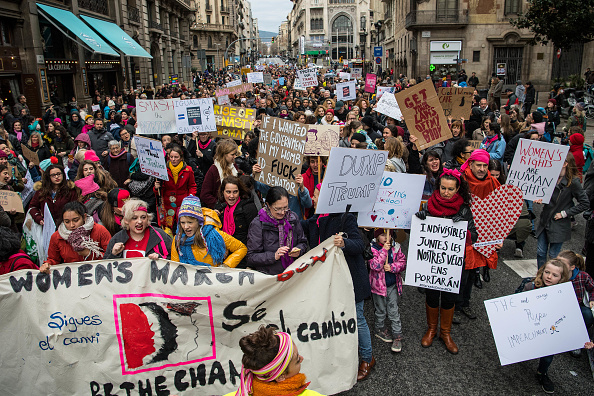 And of course, in the US, where support for women's rights hasn't been so critical since the fight for the vote, marches in Los Angeles, Chicago, New York, and Boston pulled hundreds of thousands of protesters. Dozens of additional marches around the country gave women even more spaces to stand up.
https://twitter.com/udfredirect/status/822876048647852032
false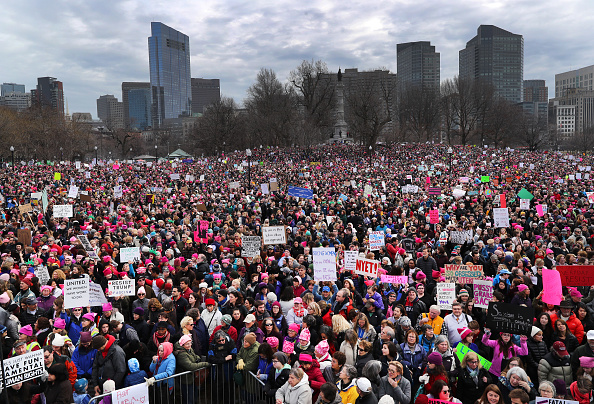 Meanwhile, the march in Washington DC has so many protestors, they are being diverted from marching to the White House due to overcrowding, according to ITV.
It doesn't seem to be dampening the mood.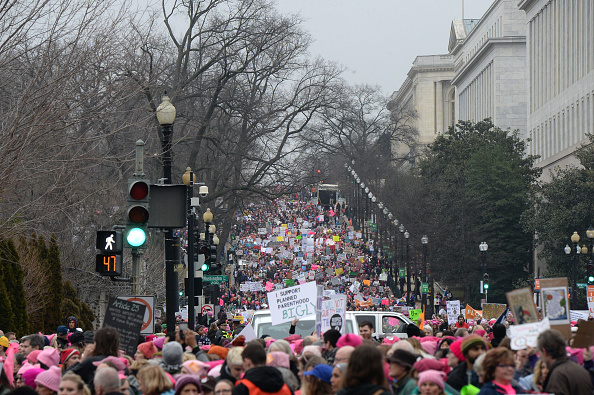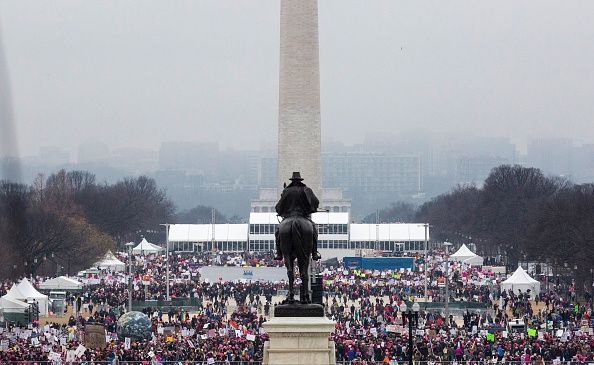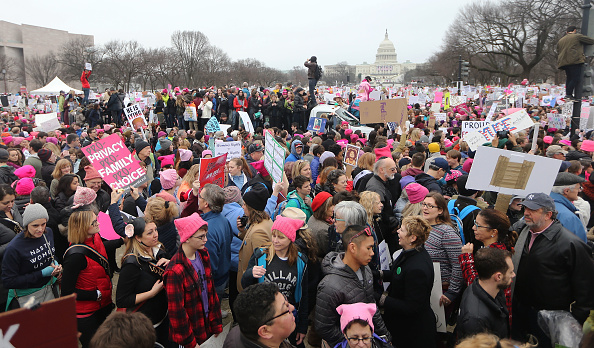 We are lucky to have the freedom to assemble and march for our rights, and it must be protected. These demonstrations are an incredible reminder that none of us is alone in our fight, and remember, crowded as they may be, there's always room for more.