This cross-borders Olympic Track and Field couple will melt your heart
Can two athletes find love in the world of international Track and Field competition, even though they compete for different countries? Ashton Eaton, a world-class decathlete for Team USA, and Brianne Theisen-Eaton, a world-class heptathlete from Canada, have proven that it's not only possible, but it basically makes for one of the most adorable couples ever.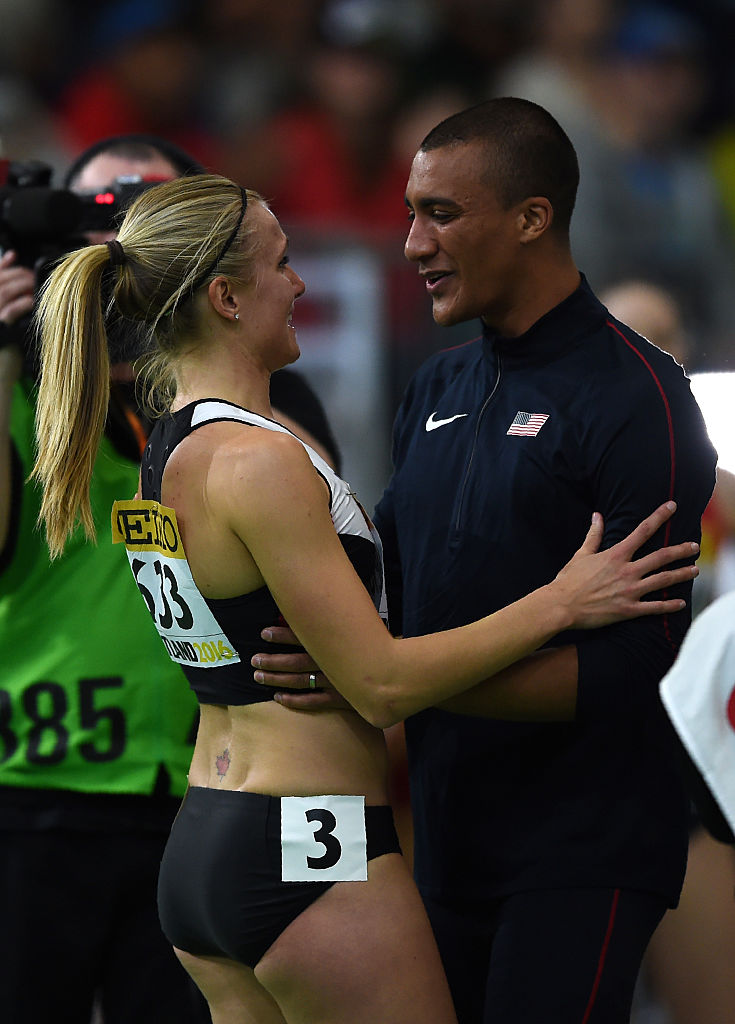 These two are already one of the cutest couples we've ever seen.
Plus, they compete in the Olympics together!
They both compete in the multi-discipline Track and Field events. Ashton competes in the Decathalon, which features ten different events. Brianne competes in the Heptathlon, which is the women's competition, and includes seven different events.
When you're a top athlete, it's hard to find someone who understands what you're going through.
And who better to understand than someone who's right in there with you? Ashton is American and Brianne is Canadian, but they were on a team when they were both at the University of Oregon. Since they're both athletes, the know they rigors of competing. And packing!
They've got a built-in training buddy.
And Olympics travel buddy!
They know how to celebrate right!
These guys are giving us serious #relationshipgoals, because they keep things so adorbs.
We would ALMOST consider doing that much running if it could get us a love this amazing.