5 drinks you should totally make in your crockpot this Thanksgiving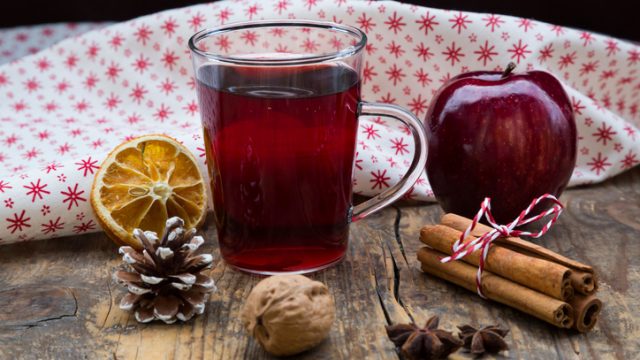 Hot, delicious beverages are to November and December what scary movies are to October: basically our FAVORITE thing. Is there any better feeling on earth than a cozy drink to warm you up in the winter?
Just picture it, you come in from the biting wind, peel off your layers, and go to your crockpot where your beverage has been brewing all day. Something spiced that steams and smells delicious when you lift the lid, something that feels like a hug in your hands, something, dare we say… alcoholic. UGH. LITERAL HEAVEN. So, in order to bring you this little slice of autumnal paradise, we've compiled a list of our five favorite low maintenance drinks to make in your crockpot to impress all your friends and family this Thanksgiving (and impress yourself, obviously.)
1. Apple Cider Hot Toddy
2. Spiked Caramel Apple Cider
3. Mulled Red Wine
4. White Spiced Wine
5. Cranberry Apple Cider
Go forth, and be merry. How can you not with any of these waiting for you in the slow cooker?