The Critics' Choice Awards were a fabulous lesson for looking chic in black and white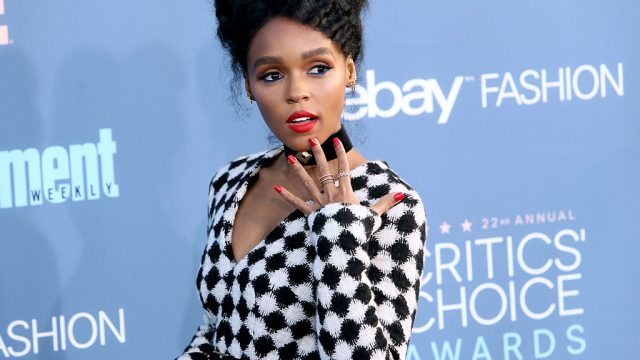 Sunday night, the Critics' Choice Awards handed out accolades to some of the top film and TV talent. La La Land was the Critics' Choice Best Picture, and tons of other fabulous pieces were honored as well. And, of course, the fashion reminded us that awards season has begun. The stunning gowns wowed us on the blue carpet, and we can't wait to see more as the season continues. Many stars made strong statements in simple color palettes. And none was so successful as the many stars giving us a chic lesson in black and white. The contrasting pairing was everywhere on Sunday evening, and we were totally in love.
Janelle Monae wowed in this dramatic checkerboard gown.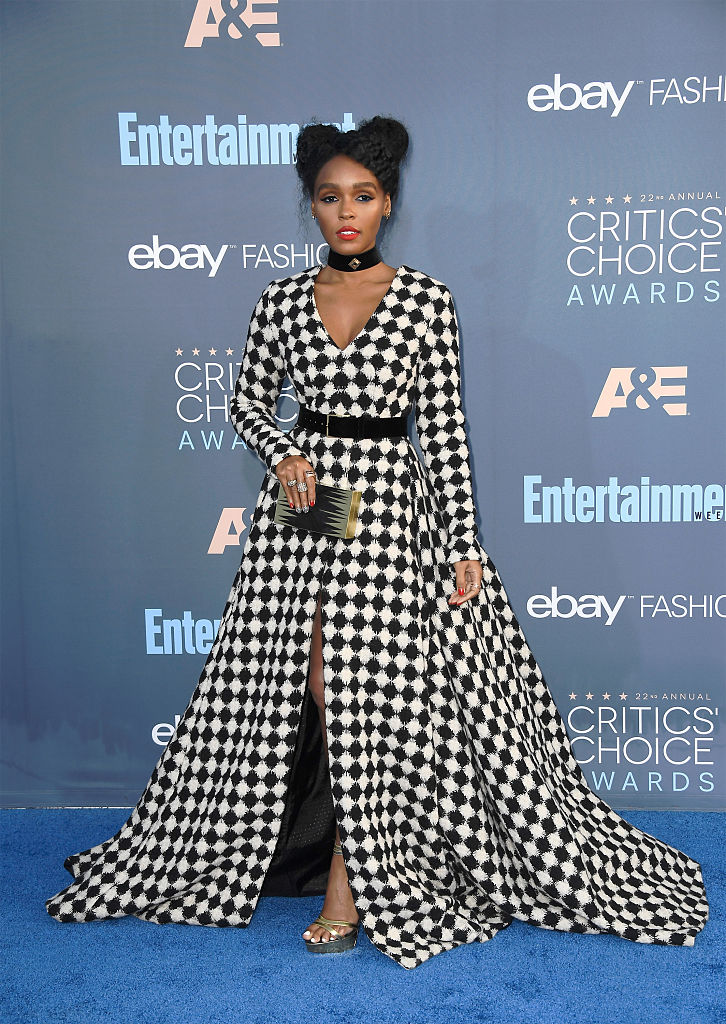 Everything about this dress is bold, and it all works flawlessly together. Sleek black and white keep this pattern from feeling overwhelming, and Janelle proves that this palette never goes out of style.
Moana star Auli'i Cravalho updated an island print for evening by making it monochrome.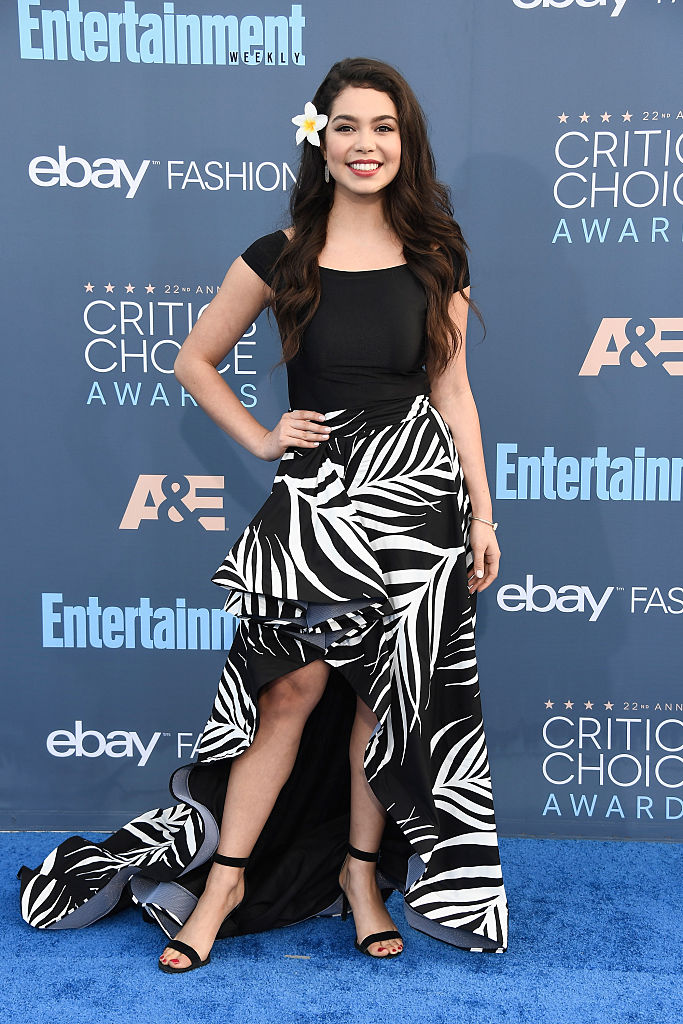 We love that she turned what could be a more daytime casual print into a gorgeous gown. The asymmetrical flow of the skirt shows off Auli'i's stunning legs and adds so much fun to the look. And her trademark flower over her right ear pulls this stunning look together.
Julie Bowen looks high class ethereal in this airy dress.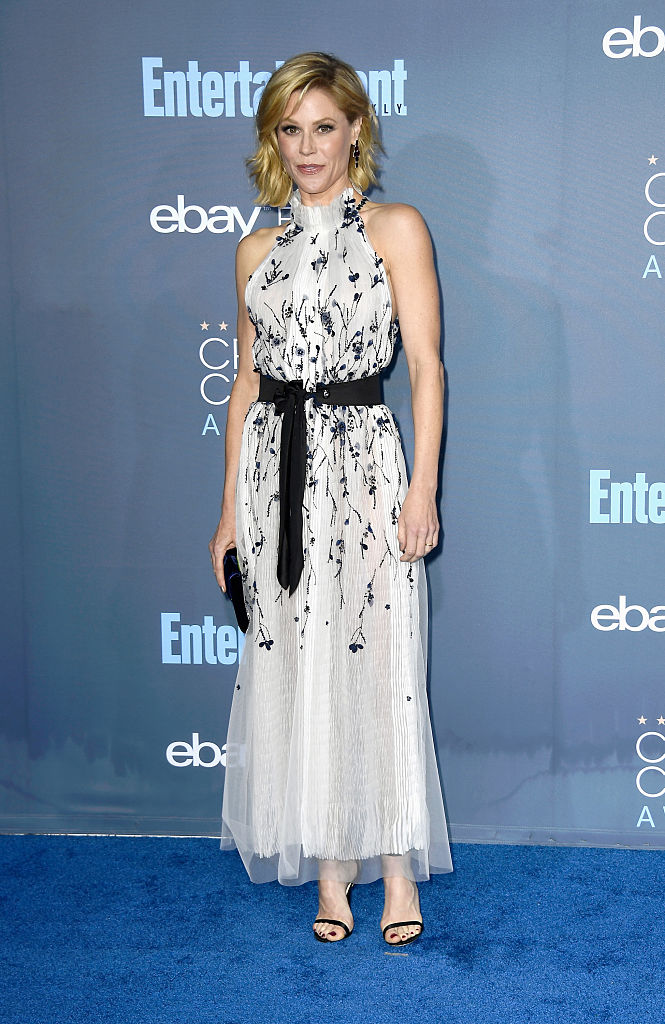 The black floral details on this dress perfectly balance out the dreamy white fabric.
Nia Long stands out with this fun, black and white bodice.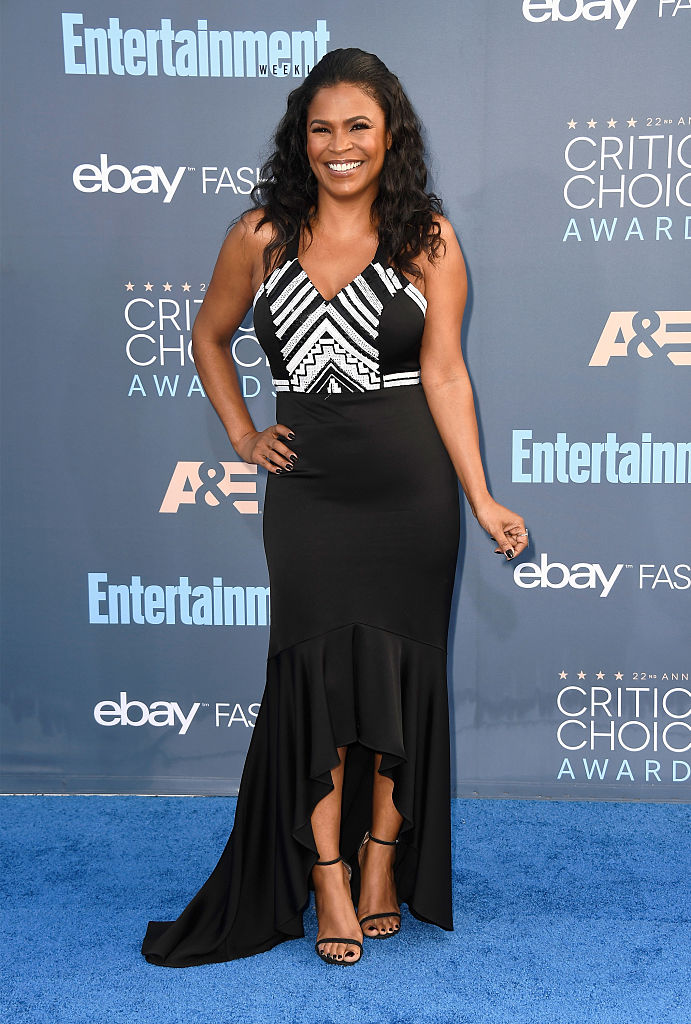 We love the graphic bodice detail on this dress, which makes it really pop. Nia looks like she feels great, which is always the best accessory.
Kate Micucci channels a wintry vibe in this snowflake detail dress.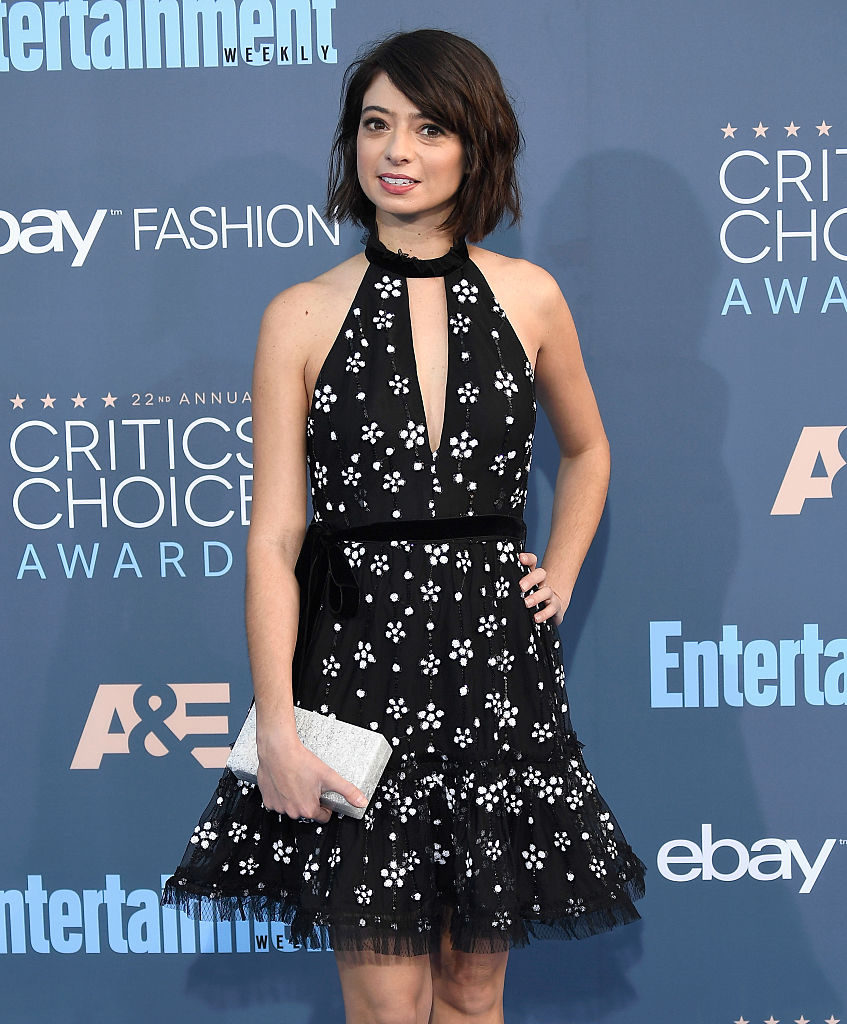 The fun white flower details on this flirty dress remind us of snowflakes, which is perfect for the season!
Ray Donovan star Lisa Bonet shows off her wild side in this fab zebra print.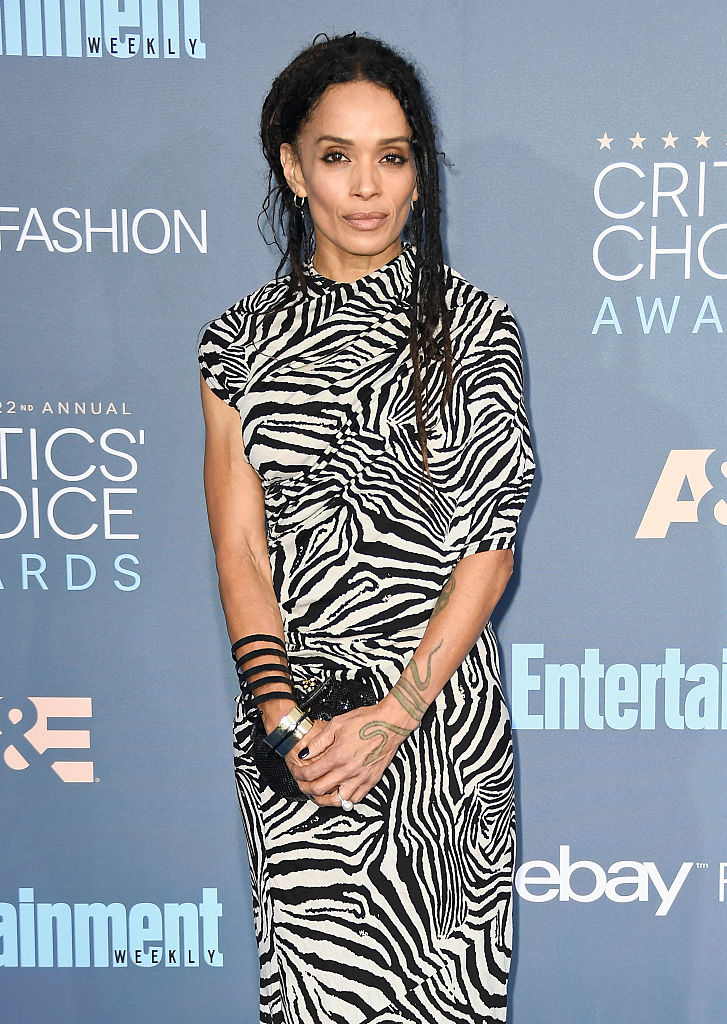 It's a classic print for a reason — because it's always fashionable and fun. Lisa looks stunning.
Mr. Robot's Carly Chaikin contrasts top and bottom in this dramatic ensemble.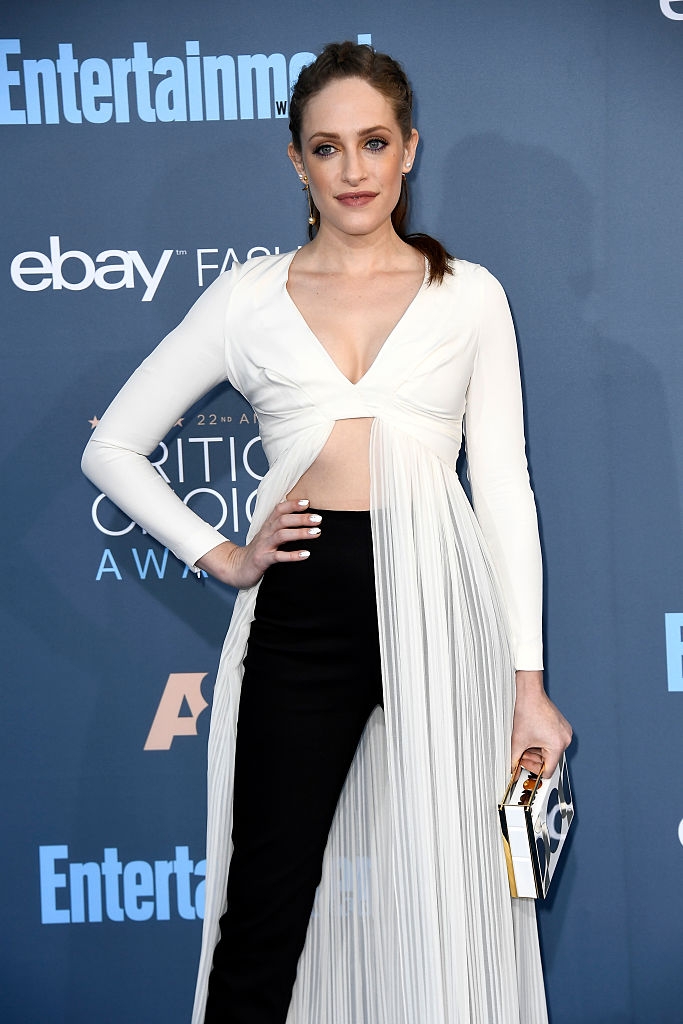 This fun, floor-length top paired with skinny black pants creates such a fun combo. Carly looks totally high fashion and fresh.
Michelle Monoghan accents this black gown with a pop of white.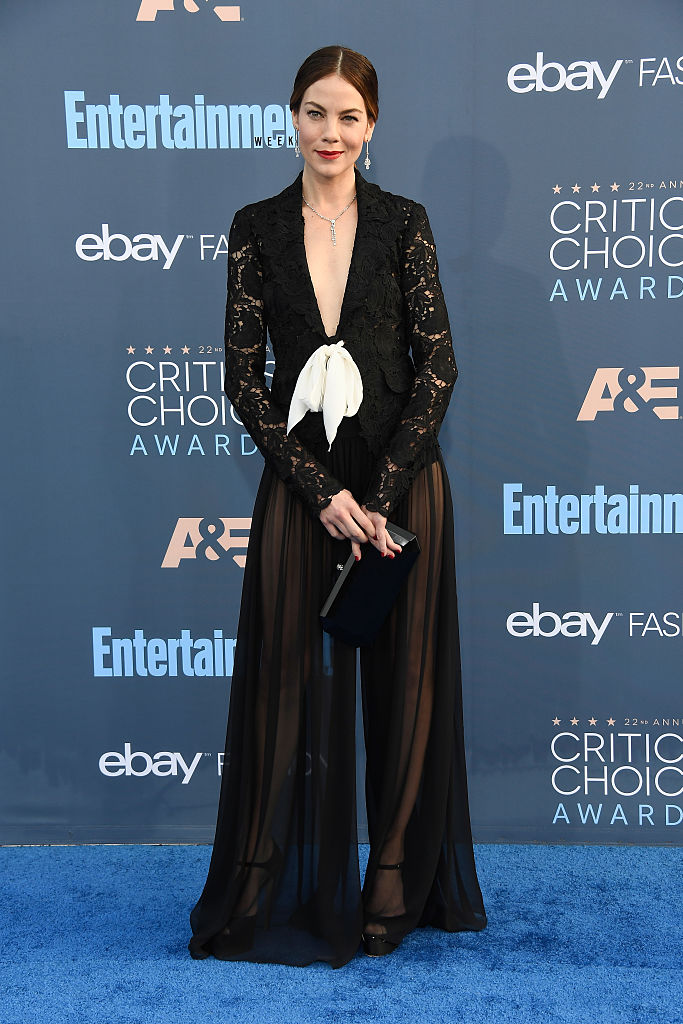 We love the stunning lace of the top paired with the sheer skirt. But it's the floppy, bright white bow that really makes this look pop.
It's clear from these fabulous outfits that black and white was the clear winner!