We're officially in the '90s, because crimped hair is back in style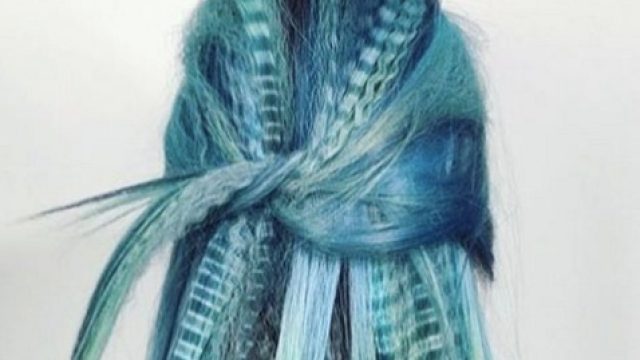 When it comes to fashion, no trend is ever *truly* dead — although there are some we wish would die. But when it comes to '90s trends, we are 100% thrilled that so many of them seem to be coming back two decades later. From berry lips to choker necklaces to Doc Martens, we've seen a ton of our favorite trends from our youth come back strong as ever. And now, a major hair trend seems to be returning that reminds us of '90s birthday parties at the roller rink: CRIMPED HAIR, GUYS.
Of course, crimped hair isn't *solely* a '90s trend; it's been prominent in the '80s and before. But we can't help but think of crimped hair paired with choker necklaces when we take a gander at Instagram — or even fashionistas on the street — and see that crimped style we all remember oh so fondly, with a modern twist.
LOOK HOW BEAUTIFUL, OMG.
It just looks so chic!
Plus, it's a great look for a festival with a lovely lil flower crown.
There are *so* many possibilities with crimped hair, and we're oh so happy it's back.
It looks even more rad with the recent rainbow hair colors of the 2010s.
Dust off your old hair crimper, because crimped hair is officially back. (Or buy one here. You're welcome.)