This secret credit card perk will make your summer road trip way cheaper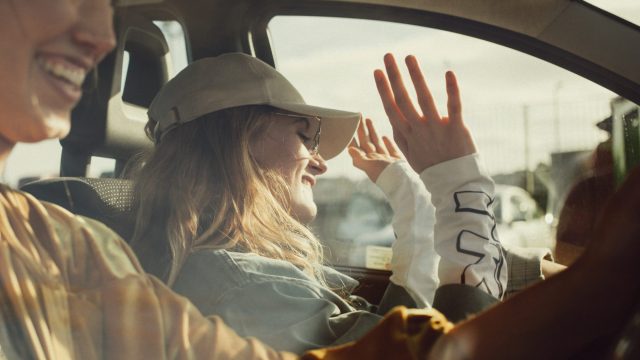 Now that summer's almost here, we're starting to daydream about vacation, and for a lot of us, that means a road trip — and renting a car. Whether you just need a car to get you around the city you're visiting or you're planning to take it on a long trip, there are a lot of costs that come with it, including rental car insurance. But before you pay for the kind the rental company is offering, make sure you don't already have it, thanks to your trusty credit card. As Wallet Hub discovered in its 2018 Travel Credit Card Cost & Benefit Report, 96% of credit cards offer rental car insurance as a perk, and that's huge.
That means that if you use your card to book the rental car, you're automatically covered insurance-wise, so paying for the company's insurance is pretty unnecessary.
Ninety-six percent of credit cards is a lot of cards, so chances are pretty good that you're already covered and you might not even know it. So before laying down the cash, check with your card to make sure you don't already have that insurance — that could be money you spend on more snacks or souvenirs during your trip.
And considering what rental car companies charge for insurance, this could lead to huge savings.
Depending on your location, Enterprise charges between $9.99 and $15.50 per day for Supplemental Liability Protection, and their biggest competitors' rates aren't much different. If you rent with Avis, you can expect your rental car insurance to be $15 a day or less, and Nerdwallet adds that most companies will charge between $9 and $19, if you need a more general estimate.
Depending on how long you plan to rent the car for, this could really add up, and if this kind of supplemental insurance is a perk of a credit card you already use, that's money in your pocket.
Now go plan your road trip knowing you could have a little more money in the budget to play with. You're welcome.